All the advantages of a Master Trust, with none of the hassle
The Group Life Master Trust (GLMT) by Mercer Marsh Benefits (MMB) is a flexible and simple trust solution for Group Life Assurance (GLA). Employers have the added reassurance of a specialist adviser to keep processes streamlined and in line with current legislation.
Introducing the Group Life Master Trust by Mercer Marsh Benefits
When a business provides Group Life Assurance (GLA) for its employees, the scheme must be written under a trust. Running a trust can involve complex legal obligations and ongoing administration.
Mercer Marsh Benefits (MMB) Group Life Master Trust (GLMT) aims to simplify and streamline the process of running a GLA trust solution:
Peace of mind that both administrative and complex legal requirements are met. The GLMT also gives you freedom to use any Mercer-approved provider in the market.
Portability between insurers allows you to take advantage of competitive pricing without sacrificing convenience.
In the event of a claim, our independent trustee takes charge of the difficult and sometimes complex decision-making, leaving you to focus on the impact to your people and business.
What does our Master Trust offer?
Our GLMT approach is simple. Both Registered and Excepted solutions are compatible with any GLA arrangement, allowing you to benefit from a straightforward alternative to time-consuming and costly duties.
Registered Group Life scheme

A registered Group Life scheme is the most common way to set up Group Life policies. The scheme is registered with HMRC and any benefits paid to beneficiaries count towards their Lifetime Allowance (the figure you're allowed to receive from registered schemes during your lifetime).

Excepted Group Life scheme

An excepted Group Life scheme falls under Life Insurance legislation rather than pension legislation.
Flexible: Because the GLMT is compatible with any insurer in the market, there is no additional administration to deal with if you decide to move your insurance policy to take advantage of the most competitive terms available to you.
Well governed: One key advantage of the GLMT is the involvement of the third-party professional trustee, who sets up and manages the master trust containing all employees within the organisation. By becoming part of this collective arrangement, responsibility for maintaining the trust is taken out of your hands, and the professional trustee also acts on your behalf in the event of a death.
Streamlined: The task of gathering information and managing the claims process if an employee dies is complex and emotionally draining for HR professionals. There is the added risk from outdated legal documentation that can lead to serious implications for the employee's survivors and the business alike. The GLMT takes care of these elements of running a trust, so that you can discharge your GLA duties with confidence.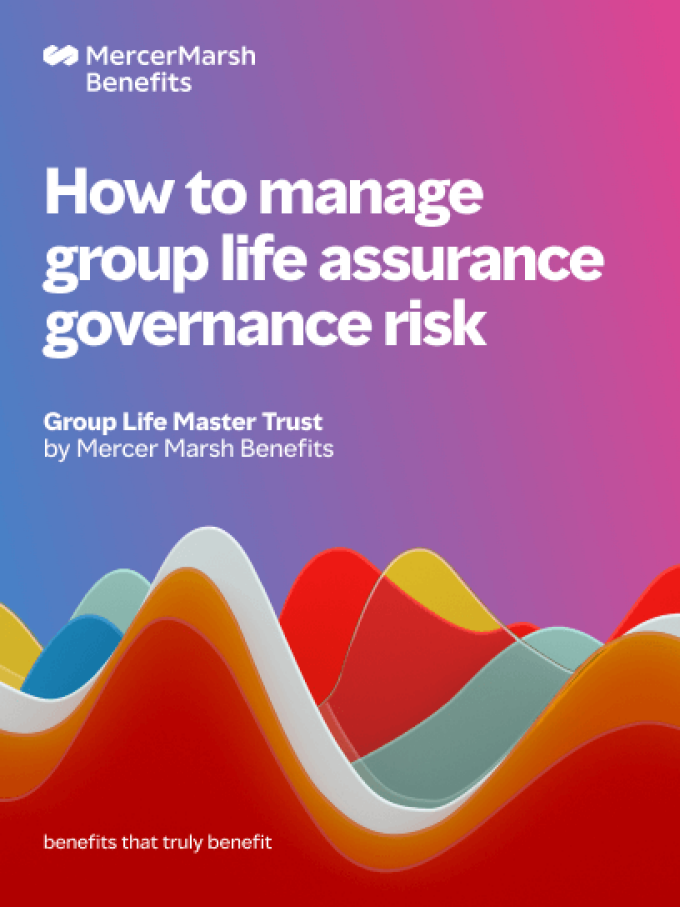 Get your copy of our latest insights on how to manage Group Life Assurance governance risk.
Related products for purchase