Successive recent crises have forced HR and benefits professionals to respond reactively to acute employee needs.
Our latest Health on Demand study, surveyed over 17,000 employees from across the globe. In this report we have focused on the analysis of 1,000 UK respondents to explore how UK workforce needs and attitudes relating to health and wellbeing are changing in response to current issues.
This report will help you:
How UK employers can evolve their wellbeing strategies to support employees for the future and enable business growth
This report explores four key areas of focus for HR, wellbeing and benefits professionals focused on creating a forward-looking health and wellbeing strategy:
Declutter the crowded house

Streamline offerings to identify benefits overlap and redundancy.

Be flexible to support a diverse workforce

Understanding your employees' needs.

Focus on access and need

Address benefits gaps, in terms of both cover and awareness.

Embed employee resilience in future business strategy

Make wellbeing part of authentic company culture.
Find out more about the four key trends identified, including how you can use these insights to create a benefits program to boost employee well-being, loyalty and engagement.
Did you know?
Don't have access to employee benefits at all
Have worked when they are physically unwell
Say they are stressed in everyday life
Say work pressures have the potential to cause burnout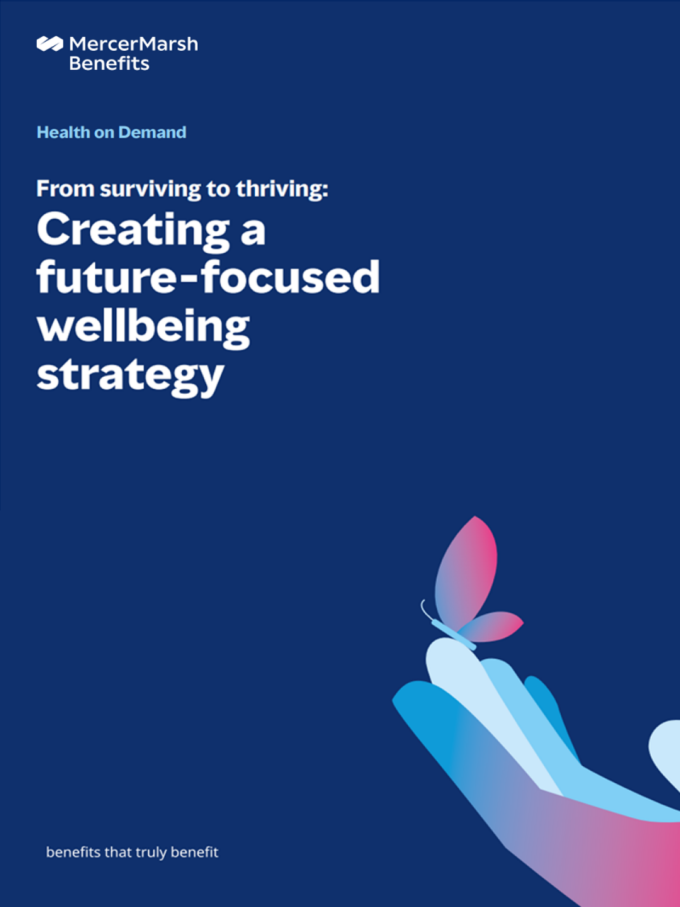 From surviving to thriving: Creating a future-focused wellbeing strategy
Download our report to find out more about the four key focus areas identified, including actions you can take to ensure you a creating a future-focused wellbeing strategy for your employees. 

Related products for purchase