Align people practices with business priorities
Prepare today for tomorrow's business needs using our systematic, disciplined process for identifying and addressing gaps between current and projected workforce requirements.
Prioritise, develop and fund the right people practices
Strategic workforce planning provides a rational business basis for prioritising, developing and funding the people practices needed to support key business objectives. In times of uncertainty and transition, your workforce plan is fundamental to the creation and delivery of your business strategy. Proactive strategic workforce planning will enable your organisation to create clarity from the chaos of constant change.
For more than 20 years, Mercer has provided analytics and insights to help clients persevere through market crashes, rebounds and pandemics. Our methodology and tools have enabled these companies to align their people strategies with their business strategies and to achieve their goals.
Strengthen and build resilience in your business plan
When corporate says, "we need to invest in digital transformation."

Workforce considerations:
Where are the best external sources of tech-savvy talent?
Which members of our existing workforce have skill sets that can be transferred easily to the development of new technologies?
Build resilience in tough times
When corporate says, "we need to respond to broad-based economic shocks."

Workforce considerations:
Should cuts be made to high-volume employees and managers?
If we rely on natural attrition, how will our organisation structure change?
Which skills are the most critical to retain and which can we easily source?
Can we redeploy our existing employees?
Where are you along the maturity scale?
Mercer's workforce planning process will lift you up along the curve, moving your organisation from short-term operational planning to long-term scenario-based strategic planning.
This graphic illustrates Mercer's four-point Workforce Planning Maturity Scale. The left-hand side of the scale shows short-term operational planning stages that has a weaker business impact. The first two stages are budget-driven headcount planning and descriptive reporting and analysis. As organisations move along the maturity scale, planning becomes long-term with a stronger business impact. Stage three is strategic workforce planning and the final, most strategic stage is integrated people planning. 
Our integrated five-step framework for building a workforce planning model
To ensure success, our integrated strategic workforce planning model covers five key areas. When disruptions, growth or even steady progression compel businesses to fundamentally reconsider their staffing and workforce continuity, our data-driven approach to strategic workforce planning provides insights, actions and plans to drive businesses forward.
Our proven, transferable methodology involves close partnership with your team across four well-defined stages: gaining insights, measuring talent supply and demand gaps, modelling solutions and formulating workforce plans and taking action. 
Our sophisticated labour supply and demand planning tools are key to making the data-driven forecasts that sit behind effective workforce strategies. These tools will highlight quantitative gaps in your future needs. They will evaluate the employee numbers, skills and abilities needed for the development of your workforce.
Our proprietary Internal Labour Market (ILM) Analysis approach acts as a lens to interpret your human resource (HR) data. It provides an internal workforce view and insights on the key issues that need to be focused on. It will help you make sense of the factors — such as incentive systems and workforce flows — that govern the behaviour of your workforce. 
We leverage publicly available information as well as our own propriety labour market data to understand talent availability in the external labour market. This enables our clients to make informed decisions around talent sourcing, including whether to build capability internally or source talent externally.
With over 20 years of cumulative experience in strategic workforce planning, our consultants draw upon a wide range of experience and expertise, obtained across many different industries and economic conditions.
Create a lasting, strategic and tailored workforce planning process
Taken together, these elements will create a lasting, adaptive and tailored strategic workforce plan for your organisation: a framework to identify workforce gaps, assess the business risks these gaps pose and then solve the challenge of future workforce needs. This forward-looking, data-driven approach will provide your organisation the time to address risks in an informed, cost-effective manner. Rather than waiting and reacting to events, control them. Organisations that leverage proactive workforce planning will better position themselves to adapt and succeed in an ever-changing business environment.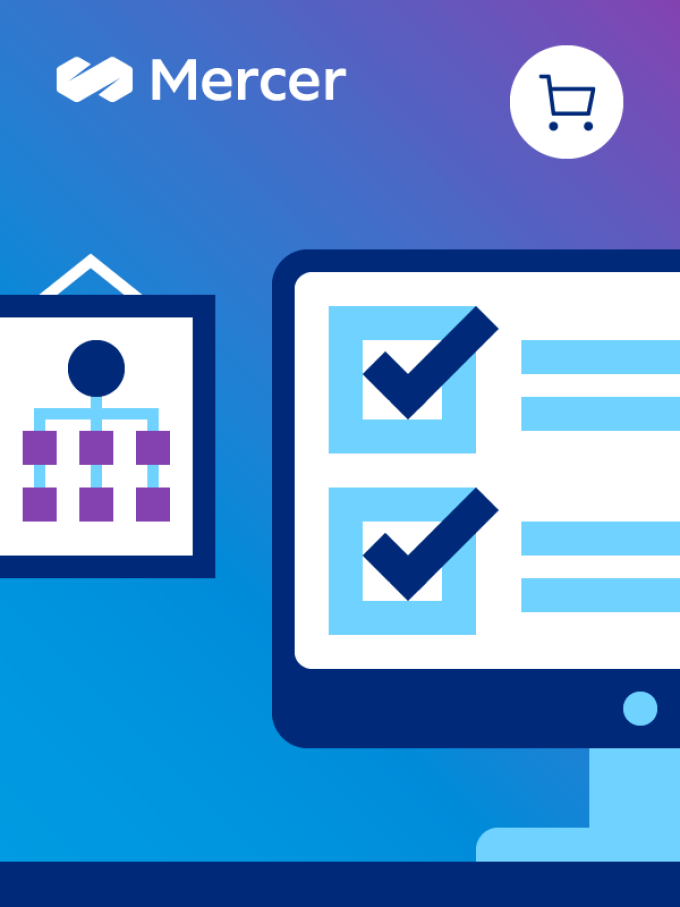 Combines our deep expertise in talent development with robust technology to deliver impactful analysis and insight to drive business performance.
Related products for purchase