Refresh your people strategy
Create an integrated, investable and impactful talent strategy to gain competitive advantage.
Your people strategy will become your strongest competitive differentiator
Your most important competitive advantage is your ability to attract and retain top talent. Organisations are facing an unprecedented talent shortage and working in a rapidly evolving environment that is creating new challenges. As a result, business leaders are taking a fresh look at their talent strategy framework and priorities — aiming to leap forward and deliver impactful transformations.
To cultivate a stronger employer brand and build a better employee experience, organisations are designing integrated, inclusive people strategies that prepare their workforces for the future. Strategic elements include reskilling, work design, health and well-being, talent programmes and compensation and retirement/income continuation schemes.
This process also involves connecting strategic people objectives to programme values, and demonstrating the return on investments (ROI) that can be achieved. For the most significant impact, programmes should anchored in commitment and purpose, and support diversity, equity and inclusion (DEI) goals.
An effective people strategy generates real business results 
Less turnover in high-turnover organisations
Source: Gallup Workplace Study
How do leading companies create a robust people strategy?
Mercer will take a decisive, future-focused, pragmatic approach to your people strategy. Our approach is rooted in data and analytics, deep expertise and proven thought leadership. We will collaborate with you to build a holistic strategy, implement it successfully and share knowledge for sustainable future growth.
Talent segmentation

Understand how work translates to value and how different segments of your workforce contribute to your organisation's overall success. Tailor rewards and recognition programmes for best results and optimise the ROI of your people strategy. 

Talent engagement

Understand how to best engage and motivate a diverse workforce with a targeted approach that builds feelings of belonging, inclusion and purpose. Better understand the choices that drive differentiated behaviours.

Combing humans with automation

AI and robotic process automation can be integrated into your people strategy to achieve the optimum combination of talent and technology, while maintaining a compelling employee experience.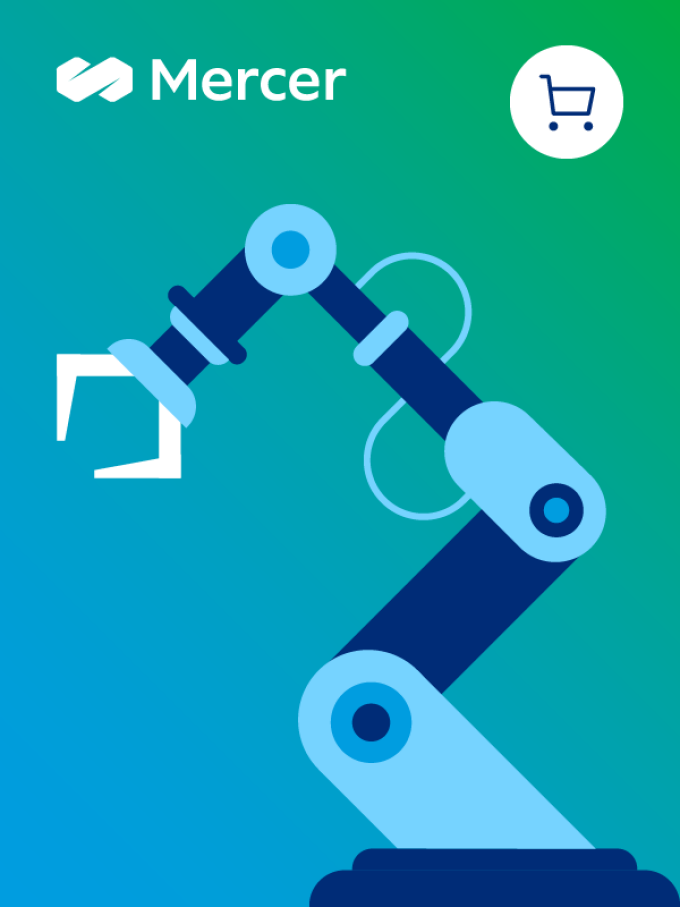 Respond proactively to rapid digitalisation and redesign jobs for an optimised and sustainable combination of human and automated work.
Related products for purchase