15 June 2023
Life expectancy has risen consistently for decades and people are living longer than ever before.
Article orginally published by the World Economic Forum.
Analysis by the United Nations Population Division shows that, globally, average life expectancy rose from 46.5 in 1950 to 71.7 in 2022.
This increased longevity positively reflects the progress we have made as a society, and advances that we have seen in health, science and technology over recent decades. However, we must remember that living longer is not an end in itself. Yes, people want to live longer but, critically, they want to live longer better.
The challenges of achieving this are considerable, as outlined in Living Longer Better: Understanding Longevity Literacy, a study published by the World Economic Forum and Mercer. To attain a certain quality of life in old age, significant efforts are required from individuals, employers, financial services providers and governments.
The implications of living a higher quality of life for longer are complex involving both financial and physical well-being. In order to finance longer life, continuous investment in skills development and flexible working options for our global workforce is needed. Opportunities for continued learning and to work differently as individuals get older will become increasingly more important.
Today, as individuals are likely to live longer than generations that have gone before them, they must consider their own health and the health of relatives they may need to support in older age. 
Two-thirds of those surveyed by the World Economic Forum and Mercer expect to have to provide physical caregiving for older family members in the future, while over a third expect to have to provide financial support
This graphic shows statistics from Mercer and the World Economic Forum's report, Living Longer Better: Understanding Longevity Literacy, in response to statement "I will need to financially support older members of my family in the future."
by geography, 28% in Europe agree versus 38% in North America;
by age, 45% of those under 40 agreed versus 32% of those over 40;
by gender, 39% of women agreed versus 35% of men.
Individuals are taking far more responsibility for their financial futures. Yet, worryingly, 55% of those surveyed either acknowledge they have not saved enough or remain unaware of how to build financial resilience and reach the levels of income needed for retirement.
This is particularly concerning considering that 44% of those surveyed under the age of 40 indicated that they would like to stop working by the time they are 60 or potentially even earlier.
In this context, the difficulty that individuals face in finding trusted, reliable financial advice becomes even more acute. People under the age of 40 are eight times more likely than older generations to seek financial advice from social media. Data shows that 42% of Generation Z follow and buy from TikTok accounts. Yet, the financial services sector is not keeping pace with generational buying habits. As of December 2022, the most popular UK and US banks did not have any TikTok content to engage and inform younger generations.
This graphic shows statistics from Mercer and the World Economic Forum's report, Living Longer Better: Understanding Longevity Literacy, in response to statement "If you seek regular or periodic financial advice, where do you get it from" by age group:
Social media like Tik Tok or Instagram: 2% of those over 40, 17% under 40
News channels: 15% over 40, 24% under 40
Family and friends: 23% over 40, 51% under 40
Financial advisers: 53% over 40, 33% under 40
Reading: 44% over 40, 64% under 40
I don't need financial advice: 18% over 40, 10% under 40
With individual needs and levels of financial literacy evolving over time, there is a clear imperative that high quality, tailored advice be available rather than a 'one-size-fits-all' approach that will lead to poorer outcomes. Governments and employers are currently best placed to meet this imperative because they touch either the entire population of active income earners and are relatively trusted as sources of advice. Private sector financial service providers also have an expanding role to play.

It is important to keep in mind there is more to 'living better' than a comfortable retirement. The three-stage life model –school, work, retirement – is increasingly outdated. It is becoming more common for individuals to have a multi-stage life, moving in and out of the workforce, changing careers, taking career breaks, retraining and going back to school for examples. The path may not be linear and may vary greatly depending on individual needs and desires. Employment policies, practices and models are not yet aligned to this shift. 
What does all this mean in practice? The challenge of making sure a longer life is a better life cannot be the responsibility of a single group. It requires the combined efforts of individuals, employers, governments and financial services providers – each have a role to play.
Individuals

Individuals can work to develop a realistic sense of what can be achieved relative to their objectives, understand the factors that will affect healthy (better) life expectancy and work to improve those areas if necessary. More accessible digital health solutions and wearable tech can offer a quick fix here. Proactive use of health screening programmes is also particularly effective. 

Employers

Governments

Governments have a critical role in ensuring sufficient support functions are in place to protect against the potential challenges, such as caregiving, that could impact quality of life. Indeed, EU Directive 2019 / 1158 introduces the right to take care leave of up to five working days per year. The guideline does not impose an employer obligation to pay during the care leave, but recommends that the member states introduce such a regulation. The UK has just enacted legislation in this respect. This is a small but important directional step in the highly complex area of how to provide later-life care effectively, and other countries should take note. 

Financial services providers

Financial services providers can individualise and actively promote advice and recommendations to align with different milestones and life stages, rather than taking a universal approach. More progress is needed here; for example, improving recommendations for women to address the gender pension gap which is almost 50% in some countries and is covered further in

this article

. 
At Mercer, we work closely with corporations and governments to help guide and develop approaches, frameworks and platforms that can support individuals and promote well-being, increase flexibility and provide the tools needed to help employees live longer, better and more fulfilling lives. Experiences inevitably vary – be it a multinational technology corporation, a financial services leader or a luxury retail brand – but it is encouraging to see organisations are now taking action, working in the type of partnerships that we believe offer the best solution to reflect the challenges to living longer and living better that lie ahead.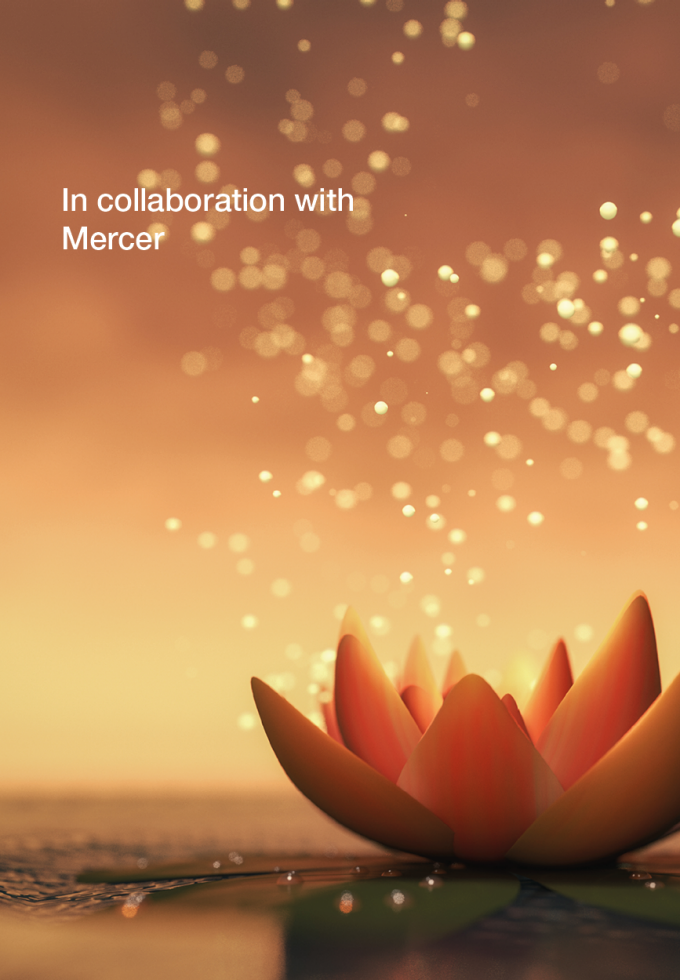 Developed in collaboration with the World Economic Forum, this report introduces the concept of longevity literacy, which empowers individuals to live a healthy and sustainable life with dignity and purpose, while building resilience to address the challenges of an evolving world.