Support total well‑being with the BetterDays mental wellness web app
Support your employees' mental health with a consumer-grade digital experience that is engaging and easy to use, featuring interactive activities, helpful information and quick access to needs-based resources.
Shining a light on mental wellness  
Mental health concerns are a top issue today for both employers and employees. The pandemic, social unrest, financial pressures and many other day-to-day worries are fueling an unprecedented rise in stress, anxiety, depression, burnout, lack of productivity and a host of other mental health concerns.
Consider these recent statistics:
Mental health was the #1 concern of workers under 35.
The percentage of adults reporting symptoms of anxiety and depression has tripled.
40% of US adults experienced mental health issues.
Welcome to BetterDays: Mercer's innovative mental wellness web app that guides your employees to real help for real issues – right now. BetterDays provides employees with practical tips, interactive learning activities and real-time access to needs-based mental wellness resources.
BetterDays mental wellness web app helps employees by:
Providing tips and expert guidance to improve one's mental well-being – quickly and easily.
Empowering employees to face their emotions, stay centered and navigate mental issues.
Building awareness and understanding to normalize mental health stigmas and stereotypes.
Centralizing often hard-to-find resources into a single, topic-specific tool.
Watch video: Welcome to BetterDays – see how it works.
Key features of BetterDays
BetterDays mental wellness web app is an engaging online experience that delivers practical tips, learning activities and quick access to needs-based support resources – helping employees feel understood, supported and valued.
It gives your employees a destination for everything they need to feel informed and ready to act, including: 
Education, tools and resources on eight timely mental health topics.
Dynamic navigation to find help quickly for yourself or someone close to you.
Empathetic language, colorful graphics and illustrations/photos to support and encourage employees during challenging times.
Interactive activities that create an engaging experience and reinforce self-help skills.
Easy access to professional hotlines for crisis-based guidance and support.
Web-app technology that works on any desktop or mobile device – nothing to download or update.
Analytics reports allows employers to track usage, measure engagement and provide valuable insights.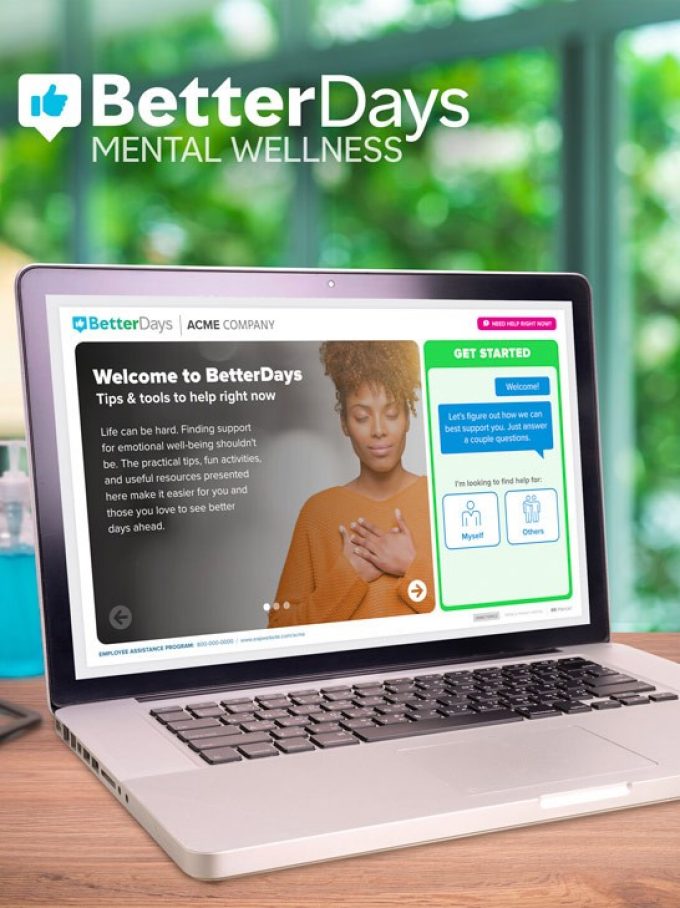 Download the brochure for a full list of features and benefits of BetterDays mental wellness web app. 
With deep expertise across health and benefits, total rewards and employee experience, Mercer understands the needs of both employers and employees. We use the newest digital technologies to educate, engage and inspire your employees – and modernize your digital employee experience. Helping companies form meaningful connections with employees about their benefits, careers and well-being – wherever they are, on any device – is our goal.
We create effective employee communications that support HR programs and change management, and help organizations transform their digital employee experience. Learn more about our comprehensive human resources (HR) and communications consulting services and tools. 
Employee communications

Effective employee communication helps support HR initiatives, change management, and enhance the employee experience. 

EX design

Our solutions and services help organizations measure, understand, and enhance the employee experience - and drive positive business outcomes.

Mercer Belong® portal

Mercer Belong®, accessible through the desktop or mobile app, connects employees to their total rewards in meaningful ways - any time they need it.
---
Discover how BetterDays can support your employees, enhance their employee experience and drive engagement to new levels. Schedule a demo to see for yourself! Enter your contact information below to get started today.