Center for Health Innovation
Harnessing the power of collective influence in the marketplace for real healthcare change.
Why should health innovation be part of your benefits strategy?
Employers provide health coverage for 180 million people in the US.1 Other industry stakeholders — health systems, health insurers and public entities — play significant roles in shaping the healthcare system. Now is the time for employers to work together as a stakeholder group and with other stakeholders to inform the creation of a higher quality, more transparent healthcare market for all.
Mercer's Center for Health Innovation (CHI) works side by side with employers of all sizes and employer coalitions to solve big problems by bringing practical and relevant ideas to life. Our goal is a powerful one: to transform the market in meaningful ways.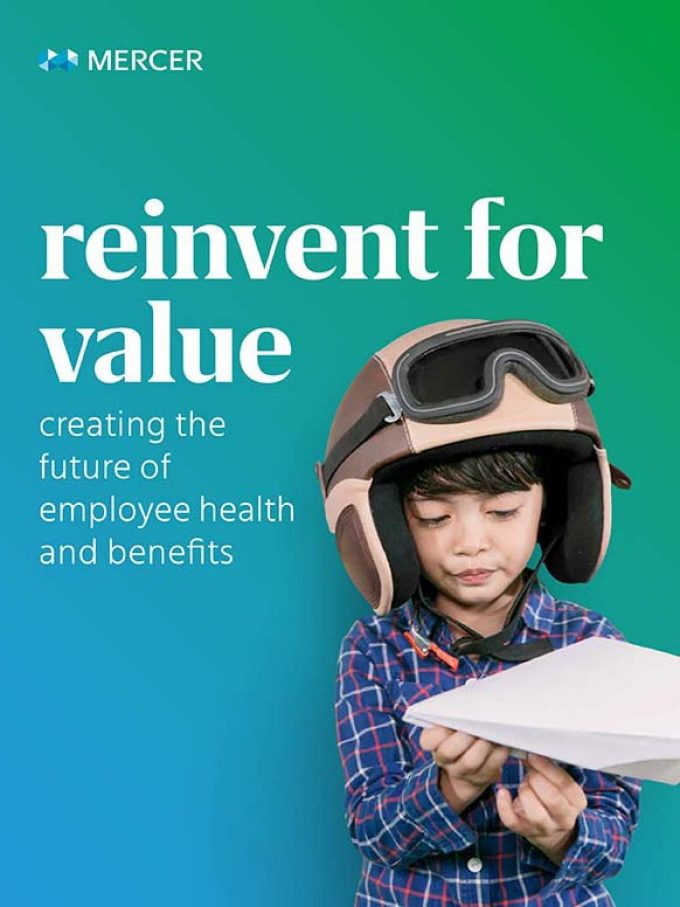 Employers can take specific value-based actions to drive desired outcomes by reinventing through design, experience and execution. Actions can range from short-term, less disruptive efforts to long-term actions that disrupt the system as we know it.
Reinvent through design: Focus on steerage to quality healthcare, digital care delivery, adopting evolving care models, and personalizing benefits to individual needs.
Reinvent through experience: Focus on new ways to navigate health and benefits, diverse programs, perks that are not "one size fits all", mainstreaming of behavioral health, and enhanced diversity, equity, and inclusion.
Reinvent through execution: Focus on targeted data-driven innovation, rigorous vendor/carrier management, actionable program performance measurement, and evolving leave policies.
How employers benefit from Mercer's Center for Health Innovation
---