Soaring inflation, tight labour markets and global economic uncertainty are clouding the outlook for salary increases in 2023 as organisations balance attracting and retaining talent with keeping remuneration budgets under control.
Hot jobs and salary trends: impressive salary rises for some sectors
This year's findings also reveal that some sectors are poised to receive significant salary increases. IT marketing, engineering and manufacturing are offering premium wages for hard-to-fill roles.
For example, new manager hires in project engineering are being offered a staggering 22% higher average base salary than those already in the role. In information technology, new hires in senior applications development roles are receiving between 13-16% more in base salary on average, highlighting the significant premium organisations are willing to pay for top talent.
Addressing talent shortages with total rewards
In response, more than
a third (38%) of HR leaders
say their top priority is improving their total rewards package. From flexibility and leave to well-being programs and corporate discounts, communicating the non-salary benefits on offer to staff is becoming an increasingly critical part of the retention toolkit.
What can employers do when salaries are not moving at the rate of inflation?
An uncertain economic outlook, rising inflation and a tighter-than-ever labour market mean employers need to be competitive, agile and purposeful to attract and retain talent. Here are three recommendations for organisations to consider:
Get creative with rewards

Instead of relying solely on annual increases, consider using targeted rewards to retain key talent, such as high performers and staff with critical skills.

Focus on non-financial elements of compensation

Inflation can impact each employee in different ways. Consider flexing your benefits program to help reduce the increased pressures on employee financial wellness and well-being.

Reviewing and refreshing total rewards philosophy

Organisations should be clear about what outcomes they want to incentivise in today's environment and determine what elements of their total rewards package should be prioritised to deliver on these outcomes.
The best employers take a data-driven approach to set salary budgets and pay increases informed by both market conditions and business priorities. Benchmarking against the market with the latest rewards intelligence is the best start for navigating the year ahead.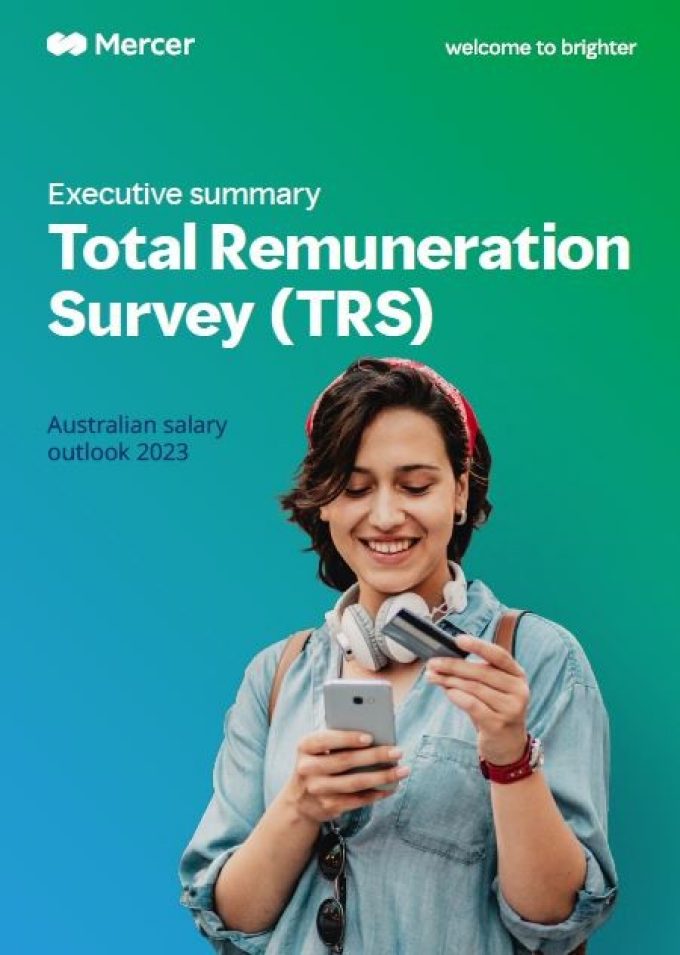 Mercer's Total Remuneration Survey is the largest and most authoritative source of high-quality market salary data, from base salary and short-term incentives to benefits and total remuneration.
Download the executive summary for insights on hot jobs and salary movements trends and learn more about the TRS survey.
About the author(s)
Nithya Abraham
Products Leader – General Market, Digital & Insights, Mercer Workforce Solutions, Pacific
Chi Tran
Head of Market Insights and Data, Pacific