Financial Advisers 
In a landscape of sweeping market flux and formidable economic uncertainty, financial advisers must find inventive ways to stay ahead - striking the perfect balance between long-term investment strategies and immediate solutions tailored to their clients' needs.
Are your investment solutions matching your clients' unique needs?
In times like these, it pays to have a trusted partner by your side. With strong buying power, a broad range of diversified investment solutions, local expertise and an extensive global network, Mercer is well placed to work with these clients to craft solutions that are aligned to their priorities.

Whether it's market insights to help guide you in making informed decisions, specialist investment consulting, sophisticated managed portfolios or tailored implemented solutions, you can trust us to find a solution that meets your unique needs, as we believe one size does not fit all.
Investment solutions to suit your needs
Collaborating to design a better future with you.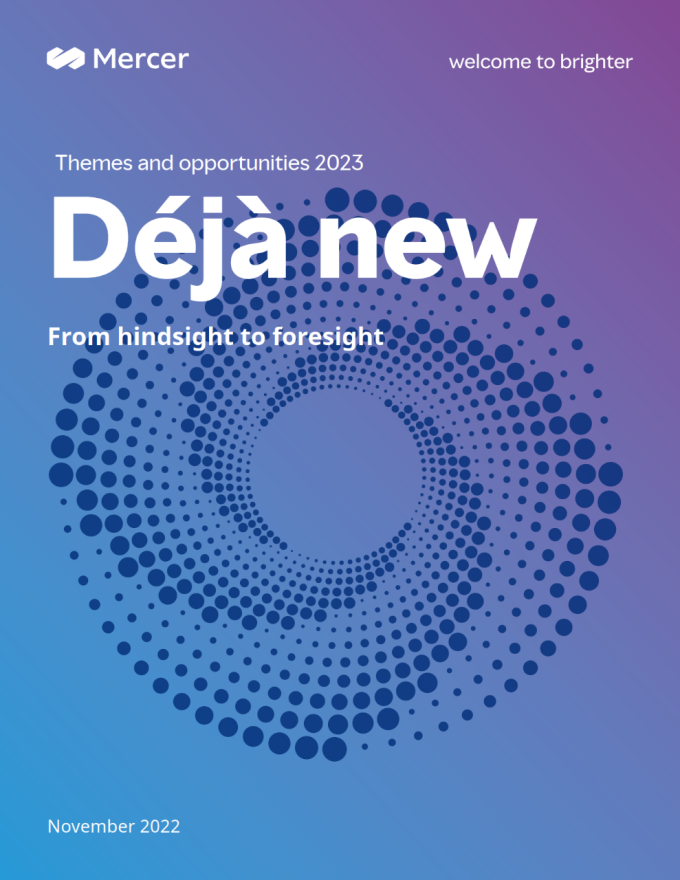 The world is currently in flux across various fronts and we believe investors should act promptly to get ahead. Our Mercer insights team have identified three key themes which we believe will better position investors for success in 2023 and beyond.
As the world continues to navigate new waters post-pandemic, Mercer's Investment Specialists have identified six key areas financial intermediaries should hone in on for client portfolios during 2023. These insights will help sharpen focus and maximize potential growth opportunities within an ever-changing investment landscape.
---
Introducing some of our team
---
To learn how Mercer can assist with your organisations investment strategies complete the form below