Employee experience: Put people at the heart of sustainability 
21 March 2023
Create a thriving organisation with 'people sustainability' at the heart of your strategy. 
Weaving 'people sustainability' into your company culture
Over the past few years, the pandemic has caused many of us to rethink our priorities around work, health, happiness, and productivity. We have come to realise that the old working model is no longer fit for purpose, and as a result, we are looking at how we can make workplaces more human-centric and relatable.
Our hosts May Lee and Emma Webb, employee experience leaders at Mercer, talk with guests Alex Edney, Head of Culture and Diversity, World Vision Australia, and Angela Barton, General Manager, People and Culture, SIXT Australia, who share some of their experience and insights from the past two years around this topic.
What is people sustainability?
We can define People Sustainability as "treating people responsibly, taking care of people's physical and mental well-being and valuing talent for their contribution". However, this definition is only a starting point as it can mean different things to different organisations, depending on where they are in their level of sustainability maturity.
Angela says her organisation's tagline of "going above and beyond" for its customers translates to its people as well. "Our people are the core of our business," she says. 
Alex says that because World Vision has a people-focused vision, it is also natural for it to have an internal people focus. "People sustainability means focusing on our shared humanity – seeing people for who they are and not just resources."
Getting started with 'people sustainability'
Our Global Talent Trends study reveals that 82% of employees trust their company to do the right thing for society, and that one in five employees feel they're at risk of burn out if their personal values are misaligned to their company's values. This sets the scene in terms of understanding where to start your organisation's people sustainability journey.
Finding focus
Our poll presented seven areas of people sustainability that companies tend to prioritise. We asked our audience which ones were a focus for their organisations. The majority indicated they focus on all seven, followed by Mental and Emotional Well-being, then Inclusion and Diversity.
This reflects the scale of the topic, how challenging it is to narrow down, and how different it can look depending on an organisation's level of sustainability maturity.
Over the past six months, World Vision has focused on staff mental health and well-being. Extended lockdowns prompted the company to instigate intentional initiatives designed to actively support people and create a safe way for them to have a conversation around their well-being.
As a relatively new brand, SIXT's focus has been on talent, attraction, and retention in parallel with employee experience across the whole of the business.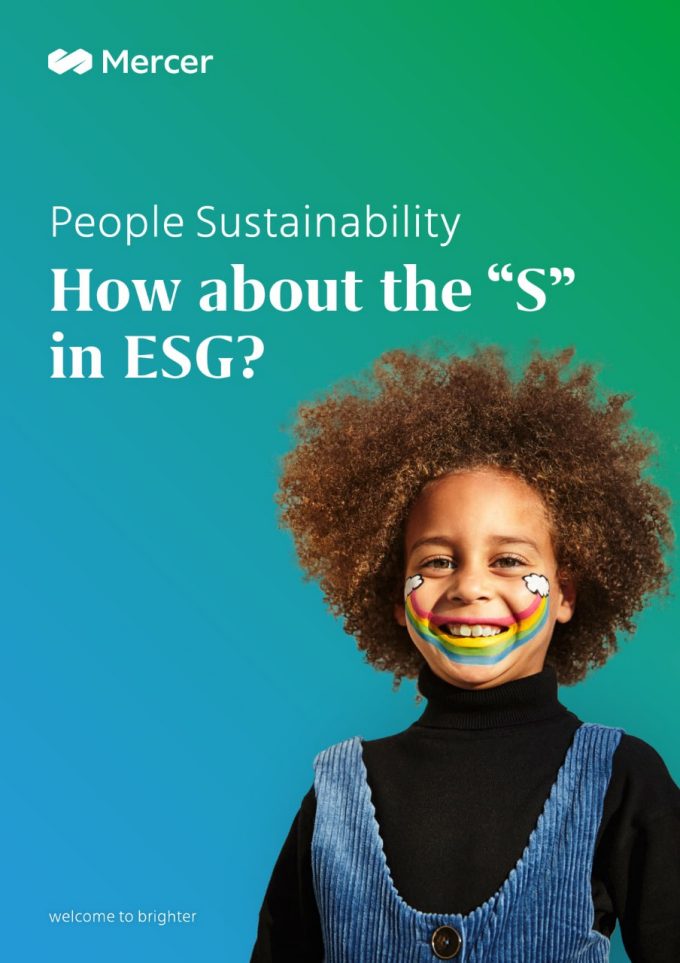 Rethink the way organisations manage their social footprint, both internal and external to their own four walls.
Shifting mindsets to deliver superior employee experiences
A key challenge for many organisations is unlocking new beliefs that can replace older, entrenched negative beliefs.  
"We have assumptions that may once have been true or may never have been true, but we've picked them up along the way and they just become part of the story we tell and part of the culture," says Alex.
Alex explained that, rather than changing systems and processes, World Vision's new CEO achieved a mindset shift through active listening sessions followed by engaging storytelling and a discipline of language – bringing people along on the journey rather than making statements about what is or isn't true. "He was able to unlock a sense of belief and a sense of potential."
For SIXT, strong communication has been instrumental in shifting mindset across the business. "With 70% of our staff in the frontline, we can't make an assumption that email communication suits everyone." With that in mind, the company is trialling various platforms including Tik Tok, along with other initiatives to ensure everyone in the business gets their message in a way that suits them, while also feeling heard. 
People sustainability starts with leadership
Bringing an organisation's sustainability mission to life starts with the CEO and leadership team – being aware of the opportunity to shape the organisation's culture through the stories you share. Nevertheless, even if you are not in a position of leadership, you can shape culture by engaging with leaders, influencing, and building their interest in engagement in people sustainability.
Measuring success in 'people sustainability'
Angela says retention and engagement goes hand in hand with people sustainability. "It's also about the growth of people across the business and showcasing this."
"The other thing to consider is how you're tracking performance-wise," says Alex. "There is a direct correlation between our people and their engagement and our performance as a business."
Conclusion
People sustainability is here to stay. We are moving from a transactional loyalty exchange to one where a contract or relationship is human-led and centred. "I think the lesson is to focus on developing people, not on developing employees," says Alex.
Storytelling and discipline of language can be powerful tools in the process of shifting traditional mindsets within an organisation. As part of that, leaders need to be prepared to listen and refine, to facilitate the process of challenging existing assumptions, and to be open with staff about the process of trialling and learning. "It's important that people know they're valued as real people, not just a commodity that we trade," says Angela.
Questions about 'people sustainability'
Employee experience (EX) is the intersection of an employee's expectations, the environment, and events that shape their journey within the organisation. EX and Employee engagement (EE) are not mutually exclusive, rather EE is one of the main outcomes of a compelling EX. Measuring engagement helps an organisation to identify the opportunities to improve EX and performance potential. Well-designed employee surveys can generate real-time insights about employee engagement levels, core concerns, performance barriers and emerging organisational problems.
Employee engagement has not quite been overtaken by employee experience concepts, and remains an important metric that should be used alongside a range of measures both qualitative (exit data) and quantitative (such as listening sessions).
Embarking on a focus of people sustainability starts with establishing ethical commitments, making it part of the organisation's purpose and anchoring how this is brought to life in every way, it can be transmitted through culture, strategy and day to day business interactions. In Mercer's publication "Sustainable to the Core", the people sustainability framework provided offers a holistic approach to driving the people focused agenda and provides clarity in the dimensions that will matter most to optimising the employee experience. These dimensions, considered alongside your own engagement survey results, may provide a strong starting point.
Identifying cultural impact on employee experience can come in many different forms and is considered part of what we say/do, what we think/feel and what we believe/assume. The layers of culture make it tricky to pin-point these elements so a multi-faceted approach is usually best. Some examples of how we might 'measure' current culture are:
Employee Engagement/Employee Experience/Culture surveys
Listening Sessions
Diversity and Inclusion data collection
Exit Interviews
Understanding the actual impact of current culture could be found in metrics such as retention, engagement and performance measures.
Bringing an organisation's people sustainability mission to life starts with the CEO and leadership team – being aware of the opportunity to shape the organisation's culture through shared stories.
Nevertheless, even if you are not in a position of leadership, you can shape culture by engaging with leaders, influencing, and building their interest in engaging with people sustainability.
While positive employee engagement results are an encouraging start, engagement is unlikely to capture the full story and is not sufficiently predictive.
The new world of work has the employee and their experience at its heart, with a need to 'reset' around human-centric values and a more relatable organisation focused on the holistic needs of the employee, including mental, social, physical and financial well-being. An investment in people sustainability, i.e., treating people responsibly, taking care of their physical and mental well-being, and valuing them for their contribution, has never been more important.
1. What challenges are we facing?
Focus on the business issues first and consider what are the biggest internal and external challenges facing the organisation, both now and in the future? What are your main strategic priorities, including people priorities? What are your employees worried about
2. How do we need to evolve?
Employees core expectations about work have changed, they want to partner with you, not work for you. Your EVP (Employee Value Proposition) needs to be compelling, with rewards and benefits aligned with the new lifestyle contract that is emerging.
3. What is the best way to listen to our employees?
A multi-method approach may be best given the complexity of current events. (Refer to Mercer's listening platforms)
4. What is our process?
Developing a designed change process:
Dialogue – listen/learn/explore
Design – ideate/explore/evaluate
Deploy – plan/deploy/measure
5. How will we turn listening into action?
To be useful, listening campaigns need to generate strategic insight and action. Surveys, pulses and focus groups create expectations for change and organisations need to be nimble, responsive, and efficient at dealing with them.
Insert image:
A good place to start is with Mercer's Employee Experience Diagnostic tool. It makes it easy for HR professionals to self-assess their company's ability to deliver an employee experience that people will crave and delivers complimentary high-level advice as an easy way to get started on the journey.
Take our employee diagnostic survey https://legato.mercer.com/jfe/form/SV_3DHZydSy1TMwe6q
Culture is on the top of business agendas. 65% of business leaders recognise that culture is more important for performance than an organisation's strategy or operating model, with 75% of companies stating their HR departments have been tasked with changing their workplace culture1.
Culture is a combination of what we see/hear (actions), what we believe (unwritten rules) and what we assume as the truth (unspoken rules). Changing culture begins with an understanding of current culture and determining the desired, or future culture of the organisation required to deliver on the organisation's purpose and vision.
Mercer's approach to culture transformation is as follows:
About the author(s)
May Lee
Employee Experience and Culture Leader, Mercer Pacific
Emma Webb
Employee Experience and Culture Senior Associate, Mercer Pacific