Simple select by Mercer Marsh Benefits℠
Our employee benefits for small businesses bring you the best value deals from industry-leading health insurance and group benefits providers. Designed to help you attract and retain the talent needed to grow your business and keep your people healthy.
Empowering small-medium businesses to compete with large enterprise
Competitive employee benefits can help you to attract and retain employees and create a culture of health that looks after your most important asset; your people.
However, with the cost of health benefits rising at twice the rate of inflation, it's important to balance cost with empathy. For example, by offering flexible health solutions that support everyone to stay healthy, with free access to virtual healthcare, mental health counselling and health assessments.
The cost of putting in place a health plan can quickly add up. That's why we offer benchmarking insights on what your competitors are offering. This will help you see what you need to offer to stay competitive, without overspending, while offering an employee value proposition that matters to your employees' unique needs.
With Simple select, we help you create cost-effective employee benefits, tailored to your business needs. Making it easy for your greatest asset, your people, while optimizing your operation risk solutions. Our core bundle includes:
Best value for your benefits and competitive pricing

Redesign employee experience to attract and retain talent

Total employee rewards aligned with best practices

Being your "Partner of choice" to provide strategic advice that align with your financial and HR objectives. 
Checkout how we've delivered on the needs of one of our clients.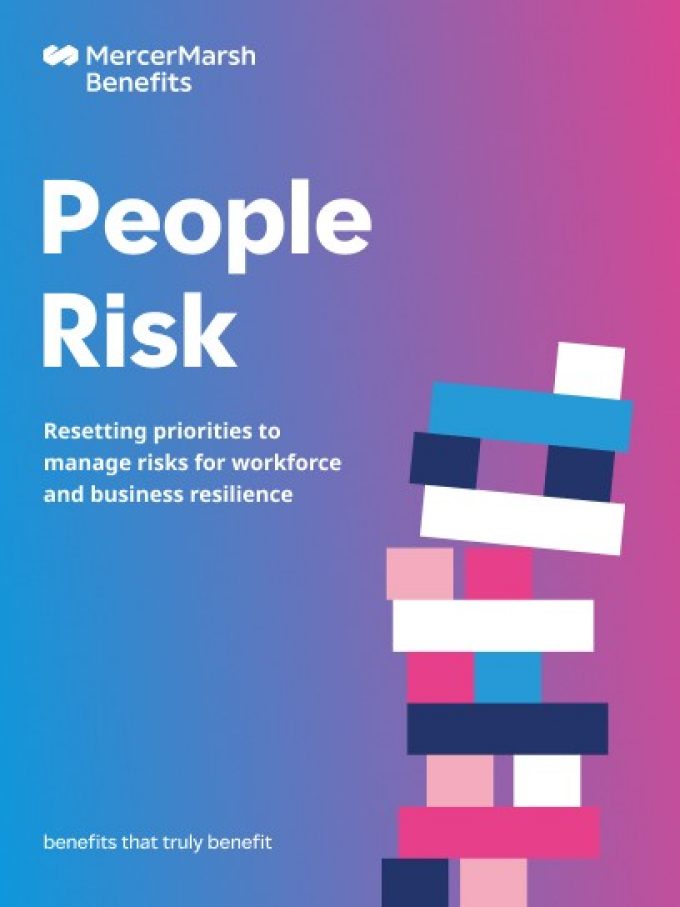 Discover the key people risks facing businesses and how HR and risk can work together to mitigate risks linked to health and safety, ESG and the future of work.