05 October 2022
The nature of work has been impacted by technological changes, demographic and social shifts, climate change, and the impact of the COVID-19 pandemic.
As companies navigate these trends and take stock of lessons learned, there is an opportunity to rebuild for a more human-centric, sustainable, and resilient future of workforces by design.
Companies are redesigning their people processes and work practices to intentionally mainstream good work across their operations. Relatable organizations are coming off mute on what they stand for and setting 'good work' standards that reflect the values of all their stakeholders.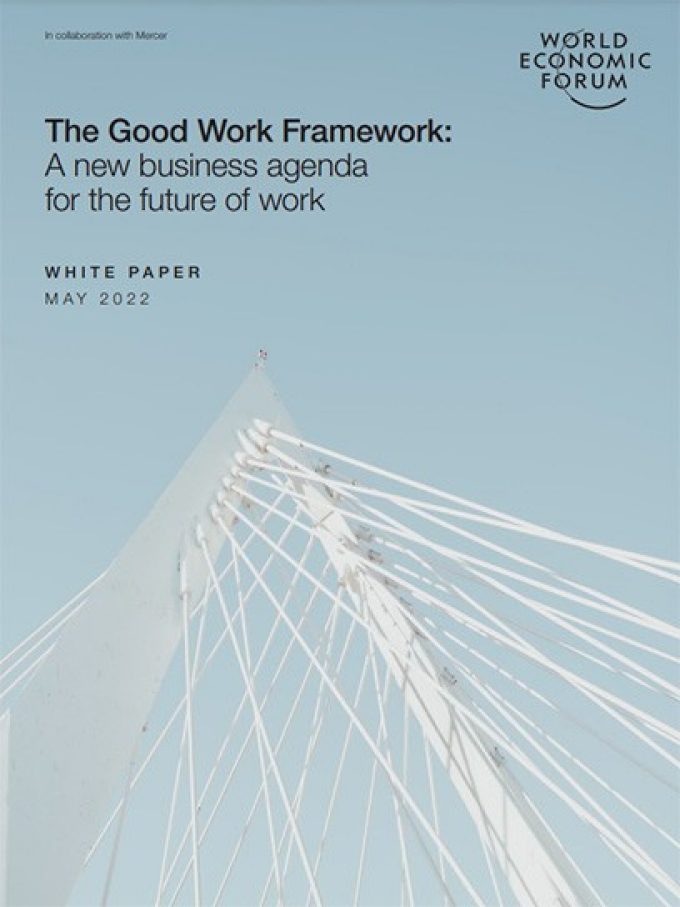 In collaboration with the World Economic Forum (WEF), our new whitepaper The Good Work Framework: A new business agenda for the future of work shares insights into a Framework enabling good work - comprising five pillars with associated goals to address people issues arising from the trends.
A new vision for good work - ESG is the top of the pyramid for Good work. Good work means: A healthy, equitable, resilient, and human-centric future of work, respecting fundamental rights, across in-person, hybrid and virtual work, for all workers (employees, contingent workers and supply chains). It encourages organizations to: Promote fair pay and social justices, provide flexibility and protection, Deliver on health and well-being, Drive diversity, equity and inclusion, Foster employability and learning culture.