What do we think will happen in 2022?
We are broadly positive on the economic outlook. Strong income growth coupled with healthy consumer balance sheets should support consumption. We are also seeing encouraging signs on the investment front with businesses engaging in capital-intensive projects. Governments, unlike after the Great Financial Crisis, are not planning to tighten their belts any time soon, with government spending and investment set to remain elevated. Against this backdrop, we believe that the global economy is well on track to recover to where it would have been had the virus never hit and perhaps to even exceed that level. Virus-related restrictions and energy price spikes might weaken growth for a couple of quarters but we expect growth to recover after things normalize, returning economies to their original trajectories towards full recovery.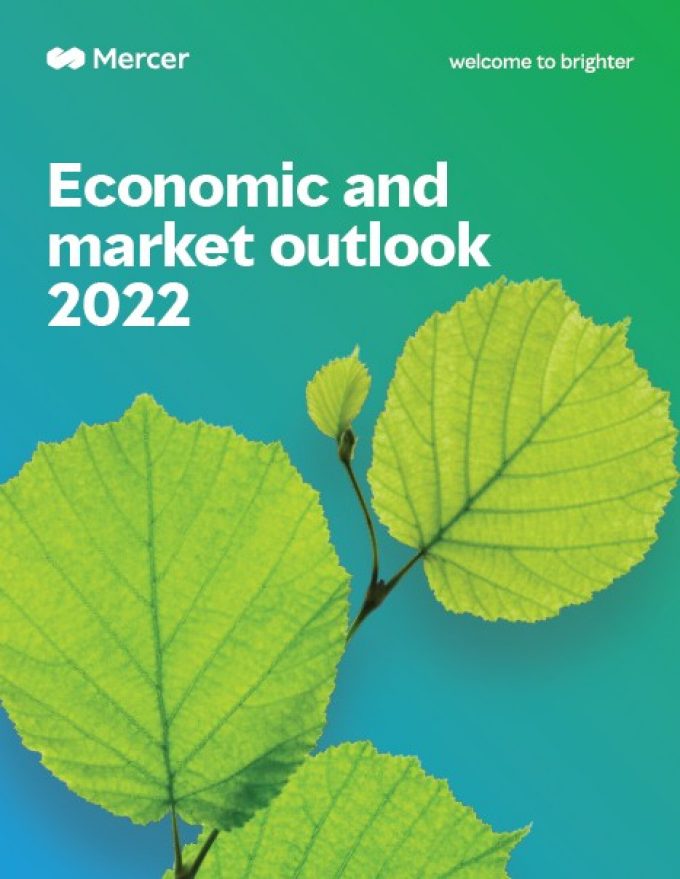 The COVID-19 recovery has not been straightforward. Higher energy prices and supply chain disruptions means 2022 will be the year to finish the job of repairing the global economy. In our Market Outlook 2022, we are broadly positive about the near economic future but believe that inflation will continue to be a risk.
The Covid-19 crisis dug a deep economic hole in 2020. In 2021 that hole was filled in. In practice, the recovery has not been as straightforward as that metaphor might suggest. The re-imposition of restrictions across many large economies weighed on global growth during the first quarter of the year. While some restrictions remained in place, countries began to vaccinate their populations, leading to a step-by-step return to normality. The economic reopening unleashed huge pent-up demand, leading to a strong pick-up in economic activity. Although some of that economic momentum was lost going into the end of the year, on the back of supply-chain disruptions, high energy prices and weaker growth in China, we believe 2022 should see the economic recovery continue.
Sustainability is at the forefront of institutional decision making. Investors increasingly incorporate Environmental, Social and Governance (ESG) principles in their manager selection process and are making long-term commitments to decarbonize their portfolios.