Mercer Aspire – for a smarter defined contribution pension scheme
Mercer Aspire is built around your specific members' needs with the capacity to continuously evolve to reflect new ideas, opportunities and changing market conditions.
Defined contribution pensions in Ireland
There's a lot going on when it comes to defined contribution (DC) pensions in Ireland today. With more and more people depending on DC savings in retirement, having access to the right solution has never been more important.

We're passionate about helping individuals save for retirement, and we know that DC pension scheme members in Ireland want a solution that makes it easier to save, delivers appropriate support and provides security and peace of mind.
Employers and trustees, concerned with managing the rising costs and risks associated with new governance requirements, are also keenly aware of what's at stake for them and their individual members.
As a leader in DC pension savings, we can assure that our clients and their members are in good hands. Globally, Mercer has more than 2,500 clients with more $17 trillion in assets under advice[1], and in Ireland specifically, our innovative DC solution, Mercer Aspire, now has more than 80,000 members covering more than 200 plans — representing assets with a value of c. €6 billion[2].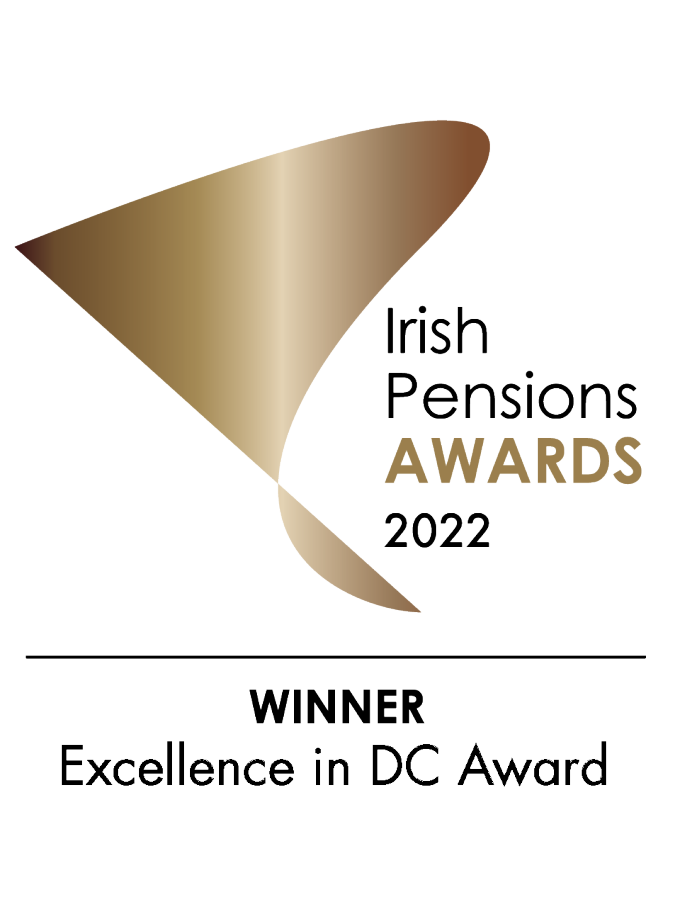 At its core, Mercer Aspire looks out for your members bringing peace of mind that our expert team are always acting with their best interests in mind.
Mercer Aspire is an integrated DC investment, communications, governance, and administration solution that is built around your members' needs. It evolves to reflect new ideas, opportunities and changing market conditions.
We're proud of the positive impact that Mercer Aspire is having on member retirement outcomes in so many ways.
Primarily, Mercer Aspire has delivered consistently robust performance since inception in 2012. We are also proud to say that sustainability is a central consideration of our default growth portfolio, so members can be assured that their money is invested with the future in mind. In addition, we continue to successfully partner with trustees to provide pension scheme members with timely and relevant communication to help them navigate their retirement savings journey. This has been particularly important in recent years given the turbulence caused by the global pandemic and rising geo-political tensions. 
Mercer Aspire - going from strength to strength
A solution built around your specific members' needs
The objective of Mercer Aspire is to support sponsoring employers and trustees in delivering better DC outcomes for their members. We do this in three key ways via our investments, communications and governance capabilities.
1

Investments

2

Communications

3

Governance and Administration
Mercer Aspire offers a tailor-made default with automatic de-risking, designed to meet members' evolving needs. Inbuilt risk management with extensive diversification means that Mercer Aspire continuously evolves to reflect new ideas, opportunities and changing market conditions. Mercer Aspire reflects our best thinking, leveraging our extensive global investment research capabilities.
Get our investment snapshot to find out more about the Mercer Aspire investment framework.
Mercer Aspire offers a multichannel communications programme. It helps individuals identify the choices that will have the biggest influence on their retirement, making it as simple as possible to act on those decisions.
The programme combines digital experience and multi-media content with face-to-face support in the form of group presentations and individual advice. We are constantly evolving and expanding our communications programme to reflect Mercer's best thinking and international experience.
Get our communications snapshot to find out more about the Mercer Aspire communications approach.
With ever-increasing pension regulation, you can be confident that Mercer Aspire is the right solution to help you manage all your governance needs and concerns. Our administration framework is supported by member services, allowing members to access their details online via OneView while addressing specific queries to our JustAsk member helpline.
Get our governance snapshot to find out more about the Mercer Aspire governance approach.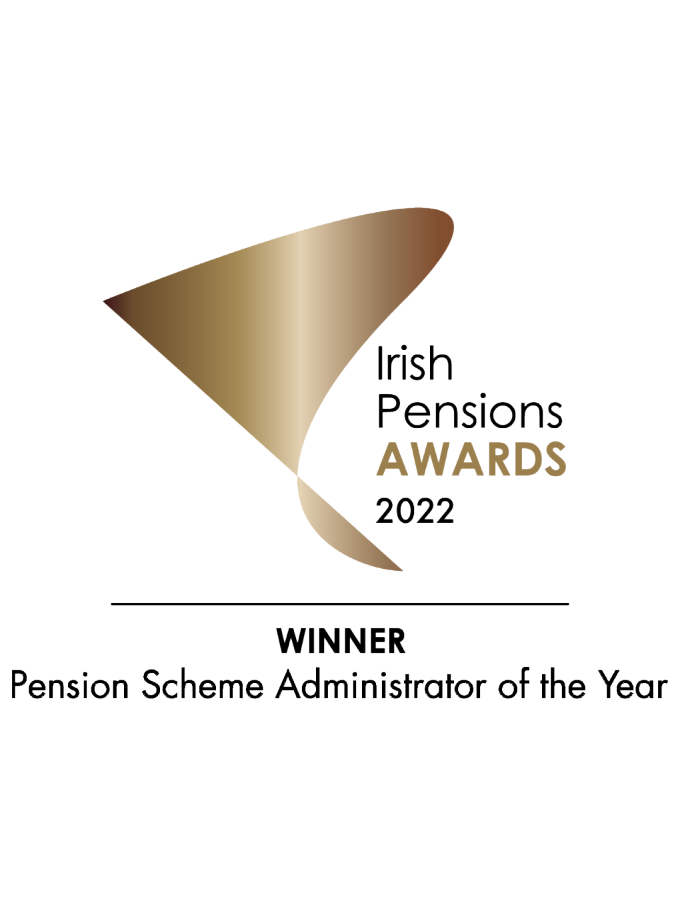 We're here to help. Complete the "Connect with us" form today and we will be in touch with you to discuss how Mercer Aspire can help you deliver the best solution for your members.
Reducing the burden of trusteeship with the Mercer Aspire Master Trust
The job of being a DC pension scheme trustee is becoming more complex and time-consuming. New EU legislation, in the form of IORP II, presents challenges for trustees and plan sponsors alike. This is in addition to ECB reporting regulations and the Irish Pension Authority's previously published investment guidelines, codes of governance and regulatory checklist. 
Most employers continue to choose the benefits of the trust-based approach to DC provision, but many would prefer not to have to manage the burden of trusteeship themselves.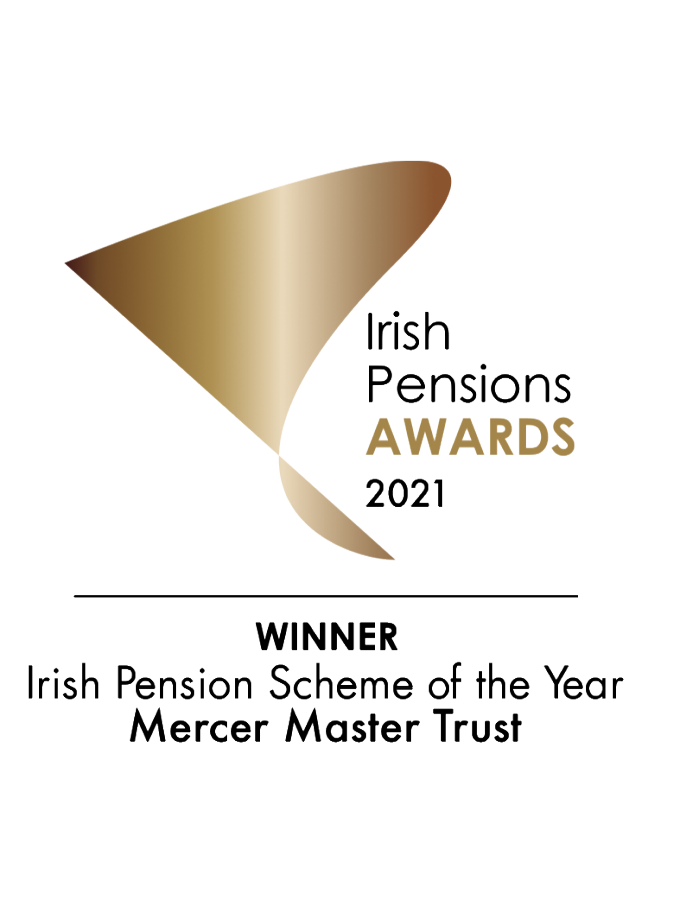 The Mercer Aspire Master Trust offers plan sponsors the advantage of a strong governance capability but with generally lower operating costs and greater simplicity than a single-employer scheme, which requires its own trust deed and trustees.
Find out more about the Mercer Master Trust and how we can help you fulfil your trustee obligation.
1 As at March 2022
2 As at August 2022