31 December 2021
New times require new thinking
While economic uncertainties continue to linger, employee turnover is puzzlingly high. Dubbed "the turnover tsunami", this surge defies conventional wisdom because we are accustomed to thinking that employee retention will be high during rocky times as people hold onto their jobs for stability.
Mercer's research on turnover trends shows the biggest cause of employee turnover is that competitors are offering better compensation packages. In fact, in the first half of 2021, 69% of organizations surveyed in Singapore saw an increase in employee turnover compared to 2020. 34% of these organizations credited this surge to competitor poaching.
This is a worrying trend for organizations as they struggle to retain top employees, and it is compounded by the increased difficulties in finding talent to fill suddenly vacant positions. In countries like Singapore, businesses are facing a shortage of labor due to the closure of borders which is also bringing wage inflation into the spotlight.
Aligning employee benefits with new lifestyle needs
Another cause of low employee retention lies in employee burnout due to increased workloads, particularly as the boundaries between "work" and "home" were blurred. But, short-term strategies such as increasing salaries is not necessarily the answer. In the same snap poll done by Mercer, 24% of those surveyed have used engagement as the top measure to overcome turnover issues. Flexible working arrangements (18%) and training (15%) also outrank increase in salaries (13%).
This is important because amid the lockdowns of 2020, many people were seen to be re-evaluating their priorities. The "I don't dream of labor" movement1 saw people taking to social media to talk about the importance of self-actualization and the desire to have greater autonomy over their lives.
So, to avoid more resignations, employers also need to reassess their engagement strategy and their long-term compensation and benefits plans. After all, to a generation that prefers to live to work, rather than work to live, aligning your employee benefits with new lifestyle needs could make a difference between resignation and retention. In this article, we investigate three types of employee benefits that are on the rise.
Employees are seeking more mental health benefits
To say that transitioning to remote work has been challenging would be an understatement. Amid the barrage of uncertainties and prolonged periods of isolation, many people have been pushed past their breaking point.
Suicide prevention agency Samaritans of Singapore saw an increase of more than 22% in calls to their 24-hour hotline in March 2020 compared to the same period in 2019.

The Singapore Association for Mental Health (SAMH) also saw a 50% increase in calls in February and March 2020 alone compared to the preceding nine months.
However, while it is positive to see more people seeking help, stigma still exists. In a Straits Times article, Ms Jasmine Chang, a clinical psychologist at IMH, said her clients fear sharing their diagnosis as they worry it might affect employment and appraisals.
Since employers cannot fix a problem if they are not aware it exists, it is recommended that companies adopt practices to get a pulse on their employees' mental well-being. Regular check-ins, surveys, and expanded leave policies (without medical certificates) have been embraced by some companies to reduce stress and burnout. 
Mercer's Health on Demand 2021 report states that only 44% in Singapore feel they have access to mental health counselling services, lower compared to global (52%) and APAC respondents (54%). Besides that, only 10% in Singapore are comfortable discussing mental health challenges with family, friends, healthcare professionals compared to the global and APAC average of 19%. 
It is important to note that mental health issues are diverse. Meeting the needs of all employees requires providing insurance benefits that cover diversified facilities, treatments, and programmes.
Businesses prioritizing mental health benefits have shown to improve employee satisfaction, boost team morale, and accelerate productivity – all of which strengthen a companies' employer branding leading to better employee attraction, and retention.
Want to improve employee retention? Flexibility is the name of the game
Now that employees possess the evidence they need to show they can work effectively from anywhere, more employees are seeking flexible work arrangements - particularly those with dependents. Coordinating childcare responsibilities has become a top priority for almost all working mothers2, and around 89% of adults have considered moving parents from nursing homes and hiring at-home caretakers instead.3
However, work-from-home arrangements have blurred the lines as employees are forced to split their attention between professional and household duties. As a result, the Tripartite Advisory board in Singapore has encouraged businesses to seek clarity on after-hours policies, and more companies and countries are experimenting with new childcare and senior-care employee benefits.
Smaller companies with limited resources have also adopted flexi-work arrangements, much of which is supported by government funding. Such benefits can assist sandwiched working adults who are overstretched, freeing up time for greater focus on work.
Businesses that embrace flexi-work environments are also reaping the benefits. Data from Catalyst, a global non-profit that focuses on building workplaces that are equitable, found that women with child-care responsibilities are 32% less likely to leave their job if they have access to remote work4. It is not just women. The data by Catalyst also shows that male and female employees who have access to remote work are:
more likely to report being innovative
more likely to report being engaged
Employees value vision care
With hours spent in front of computer, mobile, and laptop screens, it should come as no surprise that remote work has also caused a rise in the number of eyesight-related problems. With fewer breaks between screen time, more patients are reporting issues related to vision health, from digital eye strain to the appearance of "floaters" or spots in their vision5.
With this in mind, it is easy to see why subsidized corrective lenses – are becoming increasingly valuable to employees.
However, only 43% of employees in Singapore say they have access to vision care benefits and that is 19% lower than the global average, and 12% lower than the APAC average.
Vision care is just as important to businesses as it is to employees as studies have shown a direct correlation between accurate vision and productivity. Studies in the US have shown that vision disorders alone account for more than $8 billion in lost productivity annually6, and uncorrected vision can decrease employee performance by as much as 20%.7
If anything is certain during these uncertain times, it is that once-flashy employee benefits are now being passed on for more practical options. The good news is, investing in the well-being of your employees is a win-win decision:
Oxford University's Said Business School found that workers are 13% more productive when they are happy

8

And, Gallup found that engaged employees lead to 12% higher profitability and 6x higher earnings per share
This clearly shows that employee engagement should not be a low priority, or considered just another buzzword. Organizations that adopt new types of employee benefits are more likely to be able to engage their employees and retain the talent they need to get ahead of the curve.
For more detailed insights on the state of employee benefits, download Mercer's Benefits Spotlight report.
The Spotlight on Benefits report gives a clear view of the latest trends in benefits package design including annual leave, work-life balance, medical, insurance, vehicle policies, flexible benefits plans, and more. Used in tandem with the Singapore's Pay Summary report, these reports can help you determine a competitive strategy that is fit-for-purpose, flexible, and up-to-date.
---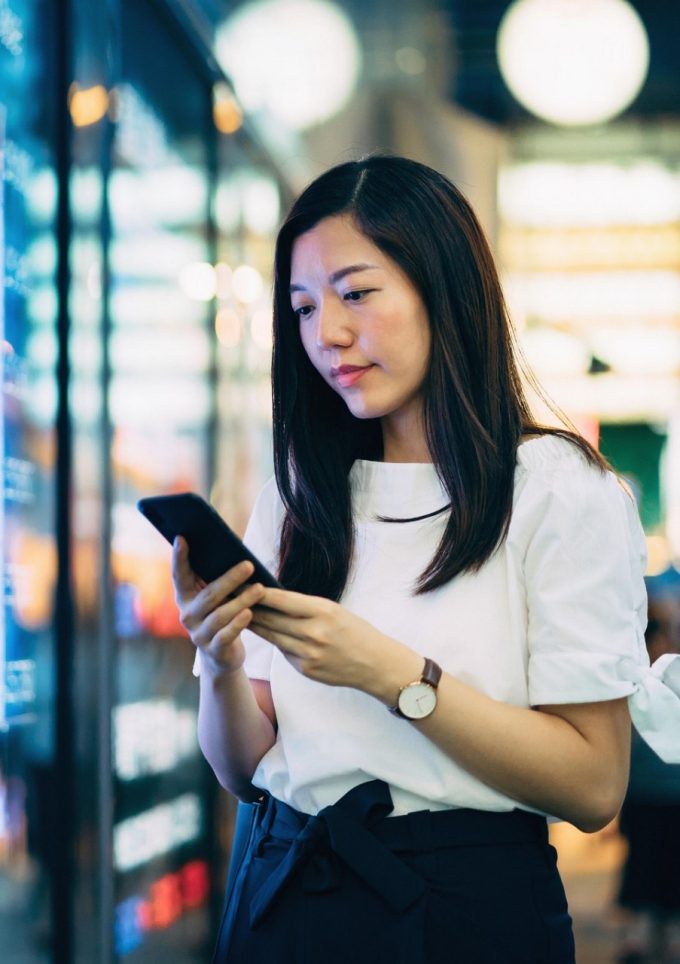 Keep up to date with the latest trends in benefits package design. Use it to help determine a competitive remuneration and benefits strategy.
Related products for purchase