Find out how managing people risk across five key pillars can build business and human resilience.
Our People Risk research looked at the individual people risks with the most power to disrupt business, to identify the top 25 people risks across five pillars of people risk management.
Critical to mitigating these risks is recognising that while people are an organisation's most important strength, they can also bring significant risk.
Instead of reacting to unfolding events, HR and Risk must now collaborate to mitigate people risks linked to health and safety, ESG and the future of work. This requires putting a proper foundation for risk management in place, including proactive measures to protect employees.
See below for our People Risk research highlights and download the full report for detailed insights on managing people risk.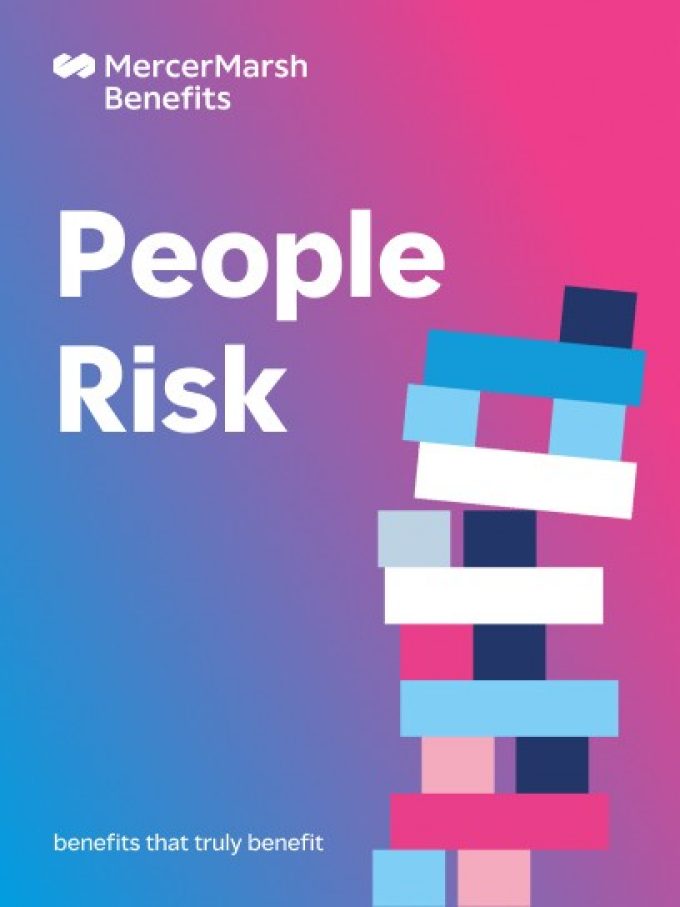 Download People Risk, to learn more about resetting priorities to manage risks for workforce and business resilience. For insights on the biggest people risks facing organisations today and how to mitigate these to create a more sustainable business.
People risk management barriers
Our people risk research also explored the barriers to addressing people related risks in an organisation, across each of the five pillars. The main obstacles were as follows:
More than two-fifths (43%) of businesses said difficulty changing personal behaviours is the main barrier to addressing health & safety risks. A similar number (39%) see changing personal behaviour as the biggest barrier to mitigating talent risks, such as adapting to the future of work. One in three (36%) said personal behaviour also hinders tackling social & environmental risks.
Organisational complexity is a top barrier for every pillar when it comes to people related risks in an organisation. It's also the main barrier hindering progress in addressing governance and financial risks. As businesses continue to grow, risks are ever more present across traditionally siloed work areas and can result in inconsistent and rigid behaviours. Many are struggling to define who is responsible for owning both risks and mitigation efforts, leading to gaps in addressing these.
One in three businesses see lack of skilled resource to tackle risk as a main barrier addressing accelerated digitisation and environmental and social risks. It highlights the extent to which individuals with cybersecurity and ESG credentials are in demand across all industries and many businesses are only just starting to tackle these emerging risks.
People risk management for employee benefits
Administering employee benefits, pensions and compensation is the second biggest individual people risk, after cyber security and data protection. Which is also linked to employee benefits due to the huge amount of personal data involved in administering employee benefits.
Without careful governance, and a deliberate strategy, employee benefits plans are unlikely to succeed at supporting business resilience. Even so three fifths of businesses (59%) don't have effective governance for insurance and benefits. While just two in five (42%) have a benefit cost containment strategy in place. Falling to less than one in three (31%) employers in the United Kingdom.
Instead, with employee health benefits increasing at two and a half times the rate of inflation, cleaver employee benefits design is essential. This should not only look at optimising spend by reducing health risks, but also securing the best deals from insurers.
A clear governance approach for benefit and insurance programme design, delivery and financial decisions will also reduce costs and risk. Think about establishing a formal governance process, including defining roles and responsibilities for making benefits design, administration, communication, HR technology and insurance decisions.
People risk management ideas to get you started
Identify risks to boost business resilience
Review workplace and job risk and industry risk factors to understand where the greatest people risks are. Look at your employee data analytics to identify risks, or blind spots, and review benefit eligibility to see if any groups are being excluded or put at risk. 
Create multi-year people risk management strategies
Instead of just reacting or responding to immediate threats, look ahead to future risks. Be this AI, future of work or environmental risks. Create clear multi-year strategies and hire people for skills, and not just jobs, to secure the skills needed to address future risks.
Take a preventative approach to people risk management
Instead of paying to resolve problems when they arise, mitigate risk and cost with preventative strategies. Look at the underlying causes of people risks, such as cyber risks, loss of talent and absence, and take steps to mitigate these.