Limit the impact of COVID-19: Adaptive Working
With continual increase of COVID-19 cases reported in Singapore, we've received your questions on how best to address the situation and safeguard your employees.
We hear you, and we're putting our best forward to help you manage and limit the impact, and answer your questions from planning to consistent communication, adaptive working to pay and rewards considerations during this time.
Take this opportunity to ask any questions you may have, learn from our panel of senior consultants and business leaders, and hear best practices applied by other employers. We look forward to having you join us.
Business leaders and HR leaders in Singapore, plus any organizations with operations/interest in Singapore
Godelieve van Dooren, Partner, Regional Industries & Products Leader
Godelieve is Mercer's Career Products Leader for Asia-Pacific focusing on Mercer's Industry offerings, as well as Mercer's Rewards and Mobility business.

She leads several industry networks comprising of multinational High Tech, Life Sciences, FMCG, Retail and Hospitality companies and serves as the regional account manager for large Consumer Goods and High Tech accounts across Marsh and McLennan (MMC).  

Godelieve also oversees Mercer's Diversity & Inclusion initiatives for ASEAN and supports organizations in implementing D&I policies in these countries.

Adrian How, Employee Experience Solutions Leader
With more than ten years of diverse professional services experiences and managing large scale projects, Adrian consults with organizations to create meaningful change by applying the principles of behavioral economics and business process optimisation. He brings insights from Mercer's global research and its worldwide network of teams to his clients, working with them to improve organisational performance and align employee behavior with a company's strategic goals.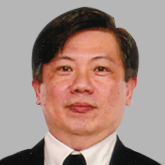 Lim Sek Seong, Vice President, BCM & Resilience Service Leader (Asia), Marsh Risk Consulting
With more than 30 years experience, Sek Seong's areas of specialty include Business Continuity, Crisis Management, Risk Management, Information Security Management System, ICT Disaster Recovery Planning.