Flexible benefits: Engage employees with choice
Empower today's multigenerational workforce with personalized benefits that meet their diverse needs and align with your company strategy.
Support employees in the moments that matter with flexible benefits and other forms of choice.
Employees are used to personalization in every aspect of their lives — from banking to shopping — and want that same flexibility in the workplace.
They also want to work with an organization that helps them get better control over their health and well-being, especially in a hybrid work environment. 

However, our Health on Demand research shows that just 52% of employees can personalize their benefits package to meet their needs.

Employers need to realize that one size doesn't fit all when it comes to benefits. 

Making sure there's something for everyone enables a thriving workforce fit for the future. Our research shows 72% of employees with access to 10 or more employer-sponsored benefits are less likely to move to another company. By contrast, just 43% of those with one to four benefits said they were less likely to move.

Adding choice to benefit plans helps employers create programs that better meet employee needs while balancing cost with empathy. At the same time, they can use a broader suite of benefits to better align with their company purpose and improve inclusivity.

Challenges facing organizations today
Businesses have workers across multiple generations and socioeconomic backgrounds with vastly different priorities and challenges.
These groups represent just some of the many different needs and characteristics present in the workplace.

A growing body of research highlights that women, racial and ethnic minorities, LGBTQ+ employees and many others continue to experience health inequities and benefits gaps. This is reflected in how well employees feel they're cared for at work and whether they feel they're thriving.

No matter how often you benchmark benefits or which lens you use to create programs, if you take a "one size fits all" approach, you're likely only to serve the needs of part of your workforce. 

Every business, workforce and employee is unique. This is why an employee value proposition should also be unique, with benefits designed to meet corporate aims and match your culture and purpose. Yet many organizations struggle to understand their employees' needs.
Another challenge is cost. As we continue in a period of economic uncertainty, it's natural for the C-suite to question well-being spending. Medical insurance inflation means the cost of providing health benefits escalates yearly. At the same time, transportation, food, meals and education are getting more expensive for employees.
However, simply shifting the cost to employees is a blunt response to the need for benefit cost containment and could lead to other issues. Flexible benefits provide the opportunity to deliver certain benefits on a defined contribution basis, allowing employees to tailor their program to better suit their needs.
A final challenge is rising vigilance from key stakeholders such as customers, employees and investors around sustainability, inclusiveness and purpose. Benefits programs that only serve the needs of a few (often higher-earning) employees are likely to come under increasing scrutiny.
Traditionally, a barrier to adding choice has been the complexity of administration. Many HR, reward, and health and well-being leaders struggle with fragmented platforms and organizational silos, making adding choices a burden. However, as technology evolves, adding personalization components has become much more realistic and manageable.

of employees say their benefits meet their needs
of employees with access to benefits technology say their benefits meet their needs
of employees with access to benefits technology say they are thriving in their role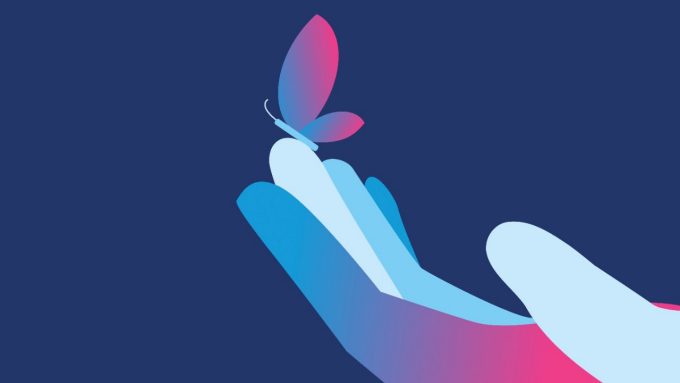 Using benefits to express company values will be more important as life becomes more complex.
Benefits for all is the secret to thriving employees and businesses. Understand the lives and priorities of your workforce and how to energize, reassure and care for them in the most relevant ways.

Listen to the needs of every employee within your organization. At MMB, we work with you to carry out focus groups, employee surveys, personalized sessions with your leaders, and scenario planning to understand the needs of your workforce. 
We then work with you to design a flexible benefits plan so that there is something for everyone. That means you are providing valued support for many employees whose needs have not been adequately considered — for example, women, Gen Z and people with disabilities. 

We can provide a program that is tailored to the needs of the many. This provides the opportunity to focus on improving illness prevention, healthcare access and affordability. 
Embedding well-being into company culture can be enabled by the benefits offered. From providing paid time off across all employee groups to recognizing and supporting the unique needs of Gen Z, we can help leaders to listen and respond to the changing needs and preferences of the entire workforce and incorporate these needs into the suite of benefit options. This can include a suite of benefits that go beyond traditional health and insurance solutions. For instance, we can help you incorporate retirement and financial well-being solutions, lifestyle schemes, paid time off, allowances and perquisites.
The C-suite and senior managers are asking questions such as: "Do we have a corporate benefit plan architecture that adapts to changes in the business environment? Have we articulated the benefit plan philosophy to adjust to changing legal and statutory environments? When was the last time we reviewed our benefits plan to ensure it was competitive and reflected employee needs? And what is our digitalization strategy, and who is driving this in our organization?"
We will work with you to help ensure that the strategic objectives of your benefit programs are well-designed to impact the well-being and health of employees by creating a broad, comprehensive, holistic and flexible vision that reflects the overall business strategy and mitigates emerging business risks.
Choice and flex is an excellent lever for businesses that want to increase value for money on reward programs. Through our knowledge of how plan design features, health risk management and efficient financing impact costs, we can align your benefits to your budget and keep it sustainable for both the organization and individuals. We can help you manage and monitor you program to help ensure the benefit spend is optimized.
Benefits technology helps employers achieve more personalization with less administration and uncertainty. Technology reduces the time needed for transactional activities, helps address compliance issues and reduces operational risks. This, in turn, positively affects the employees' experience and how they view their employers.
Through the design and implementation of choice and flex, MMB can also advise and provide access to the right technology. We offer solutions that fit in with the broader ecosystem of your organization. We can also help you communicate the plan to employees so they understand and appreciate their benefits and can make the right choices.
The key advantages of choice and flex
Customization of benefits for a multigenerational workforce and diverse needs
Consistent communication and branding that empowers employees to take charge of their benefit decisions and well-being
Optimization of benefit investment, robust budget planning and cost control 
Improved employee visibility of the value of their benefits and shared responsibility
Our unique value proposition
Integrated consulting, broking and technology
Strong global and local choice consulting capabilities
Strong provider relationships 
Global administration and communication technology
Considered through the lens of the broader EVP, including health and well-being, DEI and ESG