Bold Ideas For Mending The Gap: Designing Smart Systems To Help Ensure Adequate Saving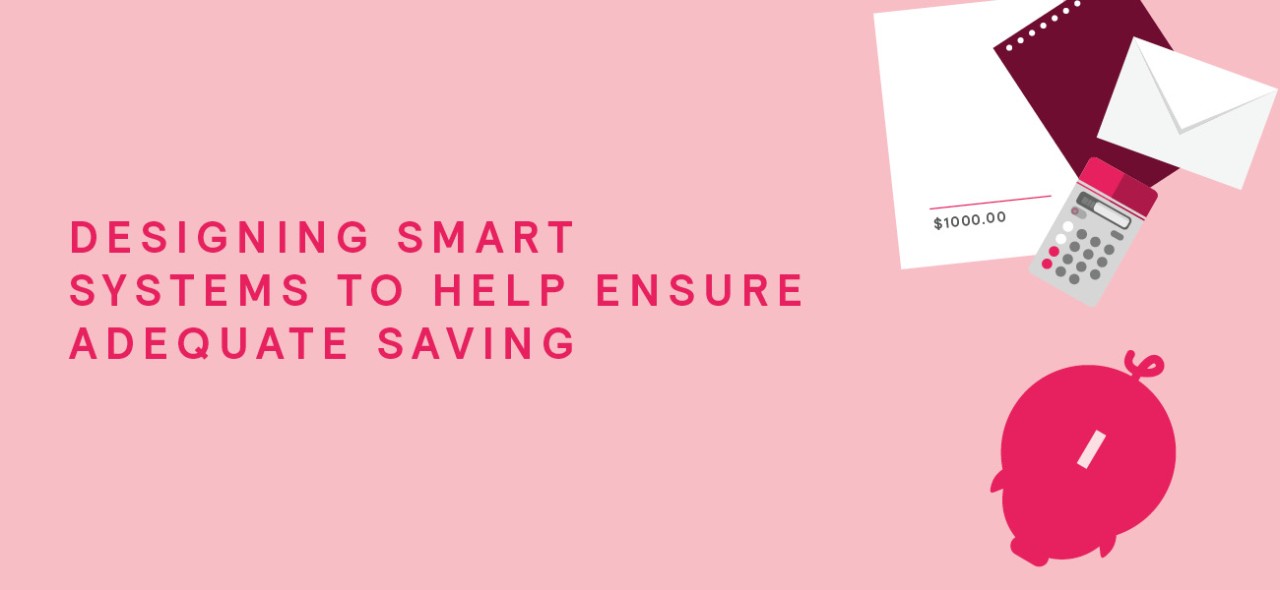 18 July 2017
How well prepared are we to sustain ourselves and future generations into old age? A new report from the World Economic Forum (WEF), created in partnership with Mercer — We'll Live to 100: How Can We Afford It? — reveals that longer life expectancies, shrinking old age dependency ratios, persistently low interest rates and a shifting of the burden from governments and employers to individuals are contributing to a huge and growing gap between long-term savings and the current and future income needs of billions of individuals.
In Mercer's view, we can meet these challenges and mend the gap — but doing so will take concerted action on the part of all stakeholders, including governments, employers, financial intermediaries and individuals. Bold solutions are needed — and helping to identify those solutions goes to the core of Mercer's mission to make a difference in the lives of people by advancing their health, wealth and careers.
We believe creating a consumer revolution in financial fitness combined with providing greater support to individuals in making sound saving and investment choices will go a long way toward closing the long-term savings gap. However, given the many priorities competing for an individual's paycheck and the primacy of the immediate over the long-term, voluntary contributions to long-term savings simply may not be enough.
In fact, the pension systems that are among the highest ranked in terms of adequacy, sustainability and integrity according to the annual Melbourne Mercer Global Pension Index — which include those of Denmark, Netherlands and Australia — are designed to make saving contributions compulsory, both on the part of individuals and of employers on behalf of their employees.
In addition, because individuals don't know how long they will live and may be imprudent in how they manage and spend their savings after retirement, systems can be designed to prohibit individuals from withdrawing all their pension funds in one lump sum. Instead, individuals are required to take their pensions as lifetime annual income, thus improving their financial security throughout old age.
"Governments are in a unique position to compel people to save," says Stacy Scapino, Partner. "There are a number of levers they can pull – from creating tax incentives, to creating penalties for failing to save, to simply taking the money from paychecks. As an example, Australia implemented a compulsory savings program in 1992 and, as a result, is more adequately prepared for the long term income needs of its people than most other countries."
The appropriate investment options and mix for those saving in retirement plans should also be considered when designing long-term savings systems. A number of intelligent design principles can be used to create the appropriate combination of growth and defensive investments to produce superior retirement outcomes. For example, the smartest of these products are designed to allow investments to continue to grow during retirement. Rather than being fully invested in cash or de-risked on the day you retire, they look beyond your expected retirement date to ensure that savings can continue to accumulate, even as they are being drawn down.
The time to act is now. By applying creative and strategic solutions like this one, we can transform the future reality for individuals and societies. Both government and employers have a critical role to play — and Mercer consultants are currently working with both on forward-thinking solutions to help them mend the gap.
Bold Ideas for Mending the Gap
Download your copy of "Bold Ideas for Mending the Long-term Saving Gap" report
Fill out your details below to receive the report in your inbox. If you do not have your pop-up blocker enabled, you will be prompted by your browser to download the article or view it in a new window.