The Top 4 Threats to Asia-Pacific Growth Economies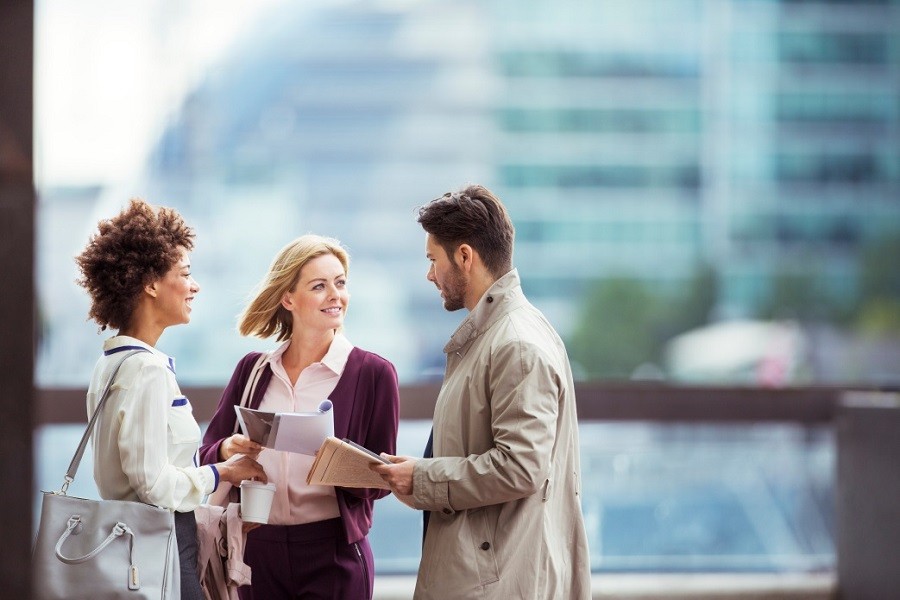 18 April 2019
Asia-Pacific (APAC) economies experience fluctuations in the global economy in unique ways, because each is defined by particular geographic, societal and financial circumstances. However, the accelerated pace of digital transformation and tightening geopolitical tensions have connected the fates of all APAC growth economies to the ubiquitous effects of globalization.
Though APAC economies are projected to experience solid growth of 5.6 percent over the next two years, this optimistic forecast for the region remains prone to serious vulnerabilities.1 The areas of exposure can be organized into four categories: economic, geopolitical, technical and environmental. Let's take a look at each and how they may create challenges for nations poised for growth in the near future.
1. Economic: Debt & Housing
In 2016, APAC surpassed North America as the largest contributor to global debt. In fact, APAC accounted for 35 percent of the world's debt, marking a steady and significant rise since the financial crisis of 2008. This debt makes regional economies susceptible to increased interest rates and a potential default crisis.
Each economy has specific areas of exposure. In China, for example, nonfinancial corporations and household debt are rising, while in Japan, the primary concern is public debt that exposes its sovereign bond market to risks. India is also facing the impact of US$210 billion in spending on nonperforming assets in state banks.
Figure 1: Nonfinancial sector debt as a percentage of GDP across APAC.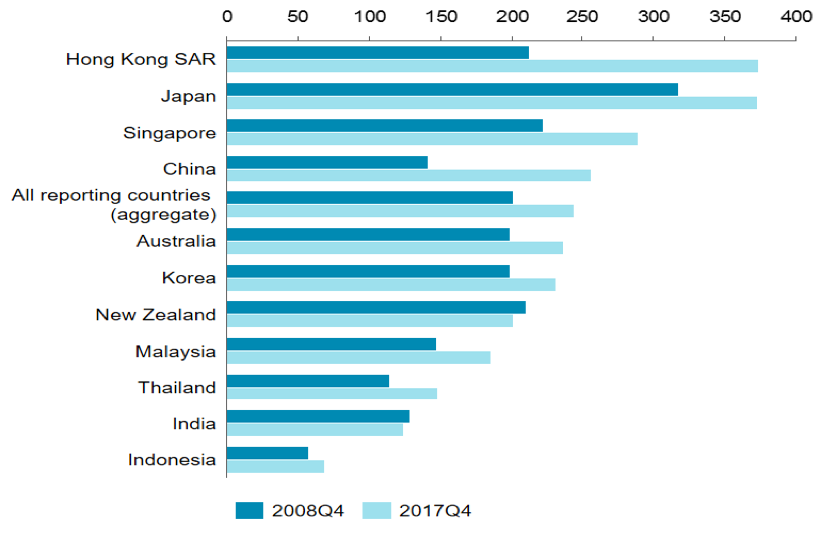 Housing prices across APAC have been growing faster than income since 2010, especially in places like Hong Kong, Australia, New Zealand and India — where families in Mumbai find affordable housing nearly nonexistent. Though the costly housing situation has the region feeling anxious about a looming asset bubble on the verge of popping, each country has unique credit lending mechanisms and household debt numbers that determine their risk levels. These economies must heed lessons learned from the 2008 U.S. housing market crisis, where private households unable to pay their debts contributed to a global economic crisis that continues to haunt the international banking industry.
In fact, Australia currently has one of the world's highest levels of household debt. Considering that Australian bank portfolios are majority grown from mortgage lending — now at levels far surpassing the U.S. housing market just before the 2008 crash — many U.S. and global investors are more inclined to hedge the Australian market.
Figure 2: Compound annual growth rate for real residential property price and GDP per capita for selected countries across APAC, 2010–2017 Housing price data from Bank of International Settlement, GDP per capita data from Economist Intelligence Unit.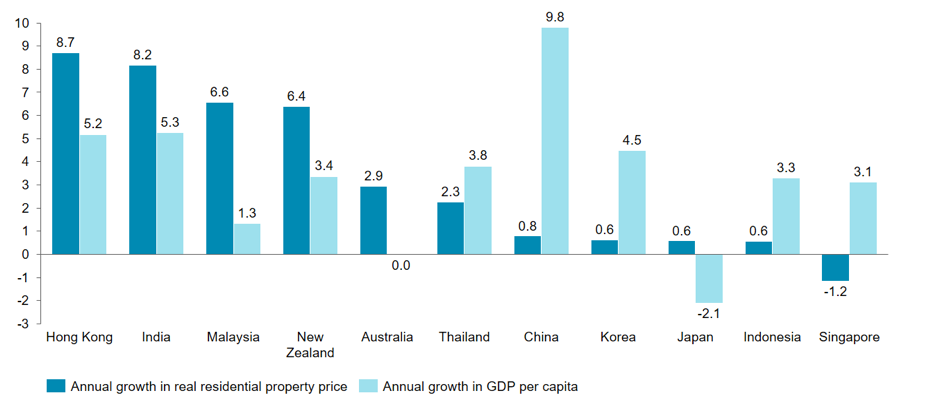 Speak with a Mercer Consultant
We're eager to speak with you. Please provide your details below.