What Does the Global Talent Landscape Mean for Rewards?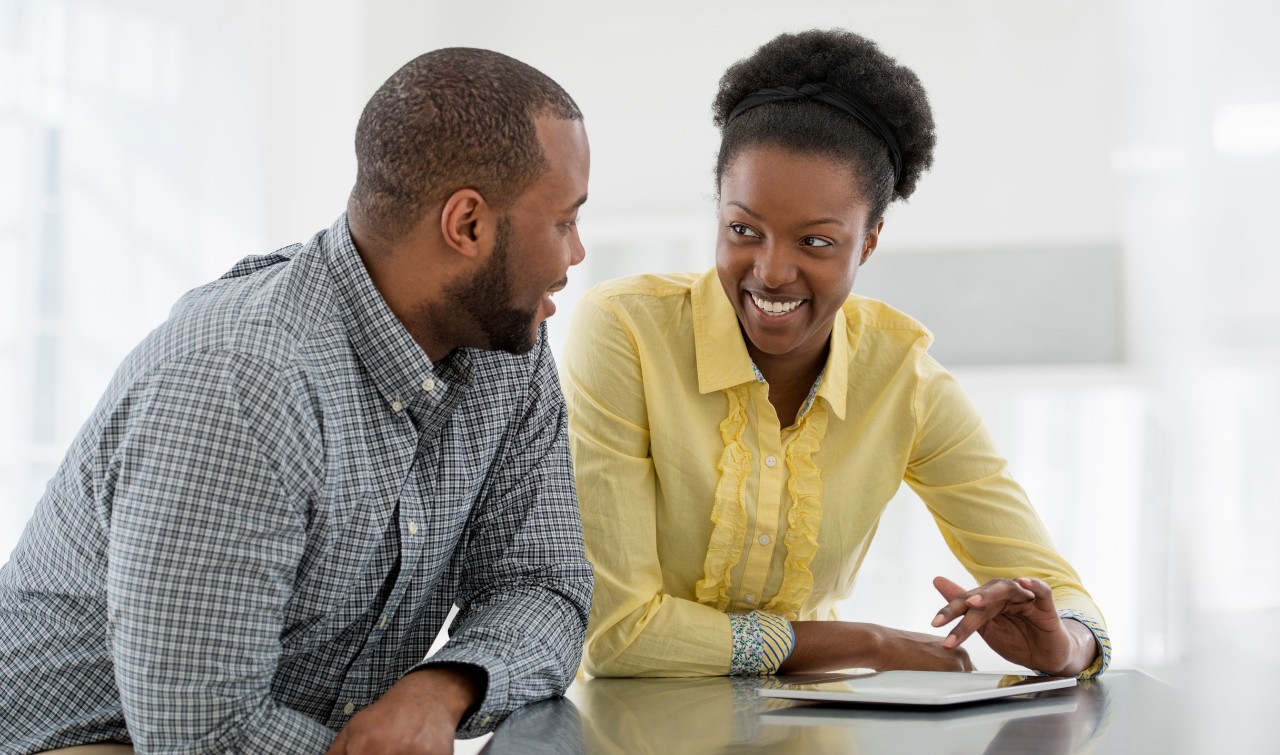 29 July 2019
Despite headlines about protectionism and trade wars, the business landscape continues to evolve into a global ecosystem, albeit a complex one. We are no longer surprised to see businesses relying on a global supply chain, where American, European or Asian products are, in fact, made up of components and services sourced from all over the world.
Something analogous has happened to talent over the years – especially in knowledge-based economies where skills and experience are critical drivers of competitive advantage. Technology has made it possible for talent supply and demand to be matched across borders: with firms sourcing their ideal candidate globally, and, equally, employees marketing themselves on global platforms to employers on the other side of the world. This evolution of the talent ecosystem means that today's organizations have a wide range of options to address their build, buy or borrow decisions, by leveraging cross-border hires and international assignments.
While HR practices are evolving rapidly, the HR function has typically lagged behind the business in developing a global view of talent. As the talent landscape becomes more global, it is important to consider the current and future implications for rewards. And in particular, how can rewards professionals balance the need to compete globally for the best talent, while thriving locally?
The "New Normal" for Reward Professionals
Access to compensation data for various markets, for local and foreign staff, is vital for rewards professionals. Typically, for knowledge-based roles organizations move "people to jobs"; conversely, for transactional and manual jobs it is common (putting aside recent geo-political developments) to move "jobs to people", as in the case of offshoring or shared services. Both scenarios require a detailed knowledge of local compensation practices, their costs, and administrative implications. For example, even basic salaries can vary significantly across locations, say, involving 12 or as many as 15 monthly payments.
When moving talent across borders, it may be necessary to pay a premium for rare skills – assuming that these employees need to be attracted because their skills and experience are not easily found locally. Such premiums may be modest for junior positions, but for middle management it is common to see such employees remunerated on either an "expatriate" or a "local-plus" package. For example, based on Mercer's analysis, research shows the median salary of a C-level executive in China could exceed that of a US or UK counterpart. In other words, the compensation packages of individuals with business-critical skills tend to converge towards globally competitive trends. Will this convergence, fueled by competition for talent, lead to increasingly generous packages? Not necessarily: in principle, organizations could tap into the global talent ecosystem to look for more cost effective solutions, including qualified talent from lower-cost locations and/or gig workers, when it makes business sense.
Beyond differences in salary levels, each country will have different taxes and social security deductions, as well as differences in cost of living. All these factors determine the Purchasing Power Parity (PPP) of the package. Cross-border hires on packages considered generous in a lower-wage location may still be concerned with the PPP of their monthly savings, especially if employees continue to have financial commitments at home such as investments, mortgages, or overseas education costs, etc. The rewards function needs to manage a rather complex equation to balance talent attraction with internal equity considerations. Once again, such considerations are likely to put upward pressure on the compensation packages of employees with highly sought-after skills, and frequently result in deviations from local benchmarks, converging towards globally competitive packages.  
Global Versus Local Rewards: Finding the Right Balance
Given the increasingly global competition for talent, is it advisable to have a global approach to rewards – that is, common strategies, structures and systems? Many organizations aim to reflect their corporate values and culture in a global approach to rewards, which usually translates into a consistent way of linking rewards and results. Some organizations, although not a majority, go as far as having global job grades and salary bands, and possibly a defined list of organizations used for benchmarking purposes.
In principle, global consistency can be rolled-out more easily in organizations operating across locations that are more homogenous from a regulatory and cultural perspective, compared to organizations with a wide geographic footprint. Needless to say, the organization structure and operating model are also important factors: an organization where critical roles are geographically distributed needs to compete for talent in several markets, each with its own unique features; whereas an organization where most of the critical resources are located in headquarters may not feel the same amount of pressure.  
Whilst global consistency may have its advantages, it also has some drawbacks. Gaining the buy-in of various locations requires skillful change management, especially when the global approach is perceived as being not in line with local market practices and simply a clone of HQ. Other implementation challenges of a global rewards approach revolve around country-specific regulations, local demographics, culture, taxation or employment law. Incentives and retention payments that work well in one country may be deemed illegal in another, or backfire for employees by pushing them into a higher tax bracket.
The challenge for today's reward professionals is to find the right formula to compete globally for the best talent, and to achieve the right balance of global consistency and location-specific differentiation required to thrive in every market. Ideally, global initiatives should be embraced and "owned" locally, through careful consultation and alignment with regional and local business and HR leaders. Having local ownership is the first and most important step of any change management project, and a critical success factor.
While there is no magic formula, as each organization is unique, there are definitely steps that make the roll-out and execution of the rewards framework smoother:
Start with the company's mission and core values, which are usually accepted as "non-negotiables", and which can be used globally as the compensation philosophy's foundation.
Involve regional HR leaders early to co-develop and co-own the key principles of the compensation philosophy. These HR leaders will be valuable advocates and catalysts for the eventual roll-out of the rewards framework across the globe.
Do some due diligence: ensure that any location-specific deviations from global standards are supported by rigorous analysis and factual data.
Understand the financial and practical impact of the proposed framework on both the business and employees, in terms of cost, cash and administrative implications.
For key markets, use the knowledge and experience of HR and business leaders to understand how to adjust the global approach to meet local regulatory and business priorities, while preserving the underlying philosophical principles.
Prepare a sensible roll-out and communication plan that encourages employees, managers and other HR team members to embrace and support the changes.
Being able to attract, retain and reward talent across borders has become an increasingly important competency for rewards professionals. Geopolitical trends, technological advances and talent demographics are only some of the factors that make the task challenging. Astute rewards professionals will recognize that in those challenges there are also golden opportunities to secure the best skills and leap ahead of the competition.