Successful Management in the Midst of Change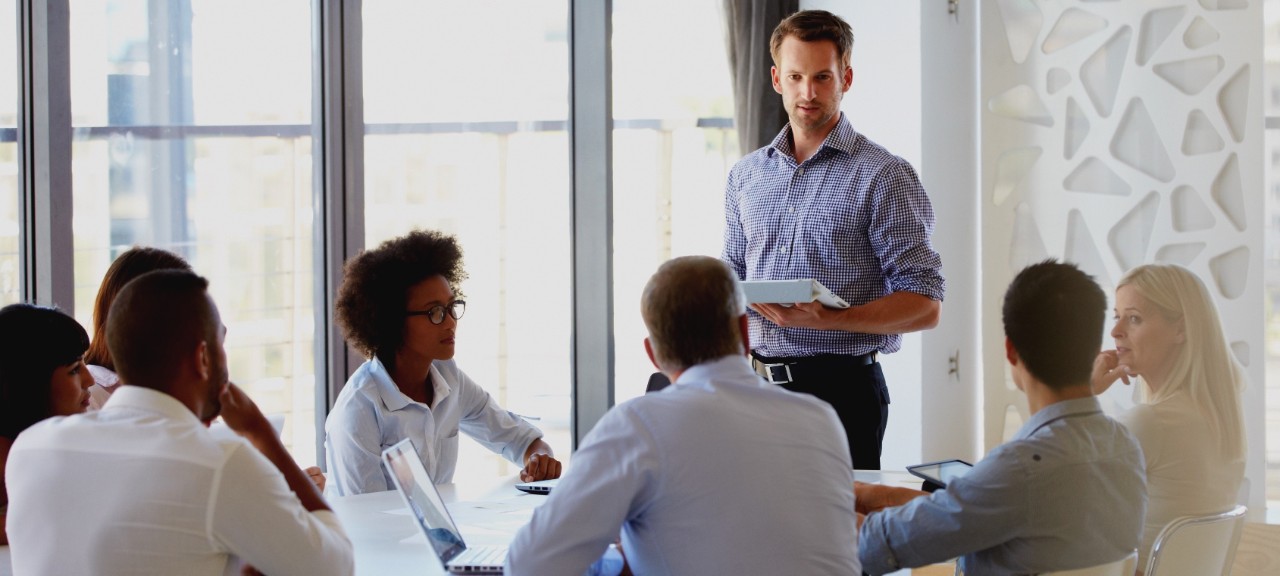 28 December 2017
Mercer recently conducted a survey — "Is Management Worthwhile?" — among 100 global executives, HR managers, and experts in management and organizational development. This article summarizes the survey report's findings related to change management. 
If you manage people, you know that organizational change remains a constant in your job. According to Mercer's "Is Management Worthwhile?" survey and other statistics, your company will face three dozen reorganizations by the year 2030; just under half of these will be companywide. Over the next 15 years, you will spend around four years of your working time dealing with changes. On average, the managers and technical experts we surveyed spend one quarter of their time on change-related activities — and they expect both the pace and frequency of change to increase.
Welcome to a world of change.
Four key reasons for change
The key reasons for organizational changes — all of which bring managers a considerable amount of work — are:
Technological innovations in the age of digitalization

Changes in strategy, due to altered customer expectations or market developments

Cost-induced restructuring measures, which almost always involve structural and personnel changes

Mergers and de-mergers, which are often accompanied by significant cultural issues that must be addressed
How change impacts managers
Every work day, managers handle varied and demanding responsibilities. Mercer's study identified 32 distinct tasks at the core of a manager's role. These can be organized into five buckets: ensure an effective and efficient organization, communication and development, steering, self-management, and change management. 
In times of change, in addition to daily tasks, managers face a "sandwich" of expectations from two directions:
The executive board calls for managers to demonstrate personal conviction to the change and rapidly implement it.

Employees demand a clear explanation of how the change will affect their work situation.
Top change tasks for managers
Survey respondents identified the six most important change tasks for managers, choosing from a list of 14 tasks:
Communicating changes within the organization (98%)
Building trust with, convincing and motivating employees (94%)
Being a role model and exemplifying the change (90%)
Communicating and mediating the intent and purpose of the change (89%)
Gaining buy-in of key stakeholders (87%).
Providing talent, time and resources for the change (86%)
It's clear that change management is not limited to top leadership. After years of being criticized as a paralyzing layer, middle management has been rediscovered as the drive belt for change. However, according to the study results, a packhorse carrying an enormous load would be a better metaphor.

The lowest-rated task in the study was "calming or even neutralizing opponents of change." Eliminating open grumbling or covert attempts to thwart change is not pleasant, but it's necessary. This is hardly surprising: In times of difficult change — for example, during restructuring — tasks do not become fundamentally different; they shift. There's less time for communication, participation and "taking along those who are affected." Drastic actions take place rapidly, and measures are implemented powerfully, even when they go against sensitivities. In the words of an executive in the energy industry, "In such a situation, I cannot pack every message in jelly and discuss all measures. I have to stand up and speak directly about what I now know and can say openly. I can't expect to receive any applause."
Managers are expected to encourage their people to have both the willingness and the capacity to accept change. More and more, these expectations appear in job descriptions, in diagnostic procedures, and for promotion decisions. Today's and future managers must be change leaders and business transformers.
Three phases of change for managers
While there are many theories on the right type of change management, Mercer's study recommends the following three-phase model. 
Phase 1:  Develop vision and gain buy-in
At the beginning of the change process, leaders learn the boundary conditions and eliminate the biggest obstacles, then develop and communicate a meaningful and clear vision. A strong "change story" will answer questions and explain the rationale in a way that makes sense to employees. This is particularly true for companies that undergo rapid changes. Employees who feel that leaders weren't honest with them during one change will likely be resistant to the next.
Change management is a team sport, and it's important to compile the best team, in terms of both technical and personal suitability.
The final management task in the first phase is to get buy-in — of the top management, key stakeholders, and the workforce. Stakeholder management recognizes and responds to any resistance.
Phase 2:   Implement and assist
In the second phase, the change tasks are scheduled with milestones and decision points. In large projects, a project management office creates a detailed plan, reviews adherence to deadlines, and monitors economic efficiency. Change goals are often integrated into leaders' goal agreements and become part of variable compensation.
Now, managers come into play. Especially during major changes, leaders count on managers to serve as change agents, multipliers, and role models. Managers help companies and their people adjust to new structures, roles, processes, and systems. Pulse check and focus group change tools analyze the mood and the willingness to change within the organization. Managers must be aware of the results of such analyses so they can react accordingly with their people.
Phase 3:   Sustain and improve
Finally, managers must stabilize accomplishments and make adjustments, as needed. At the end of the change process, it's good to take time to celebrate successes and open the champagne.
A question of personal style
This three-phase model, derived from the empirical management study, simply offers a suggestion. It will likely work for some, but not all, managers. Managers should ask themselves: How do I like to be led through change? This honest answer may be the best starting point for managers preparing to lead their people through change.
Speak with a Mercer Consultant
We're eager to speak with you. Please provide your details please.