Shaping Your Health Strategy for the Future: Insights from Mercer's Global Talent Trends Research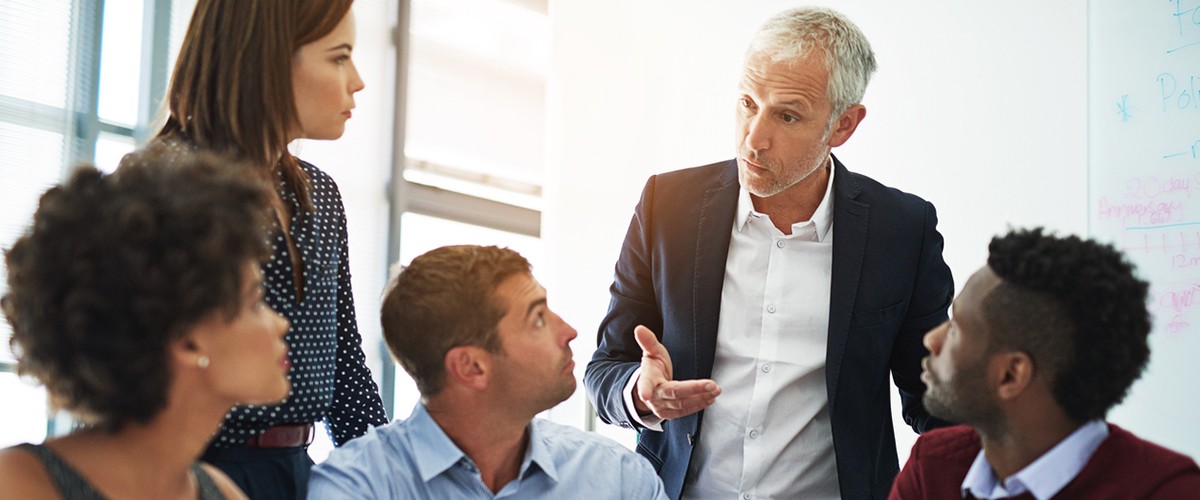 28 May 2019
Every year I anticipate the release of Mercer's Global Talent Trends study. I sit in our Health business, and so many aspects of the future of work impact health, while health impacts people's ability to thrive.  Furthermore, the Fourth Industrial Revolution is transforming the future of healthcare. Digital health is improving health affordability, accessibility and quality. And the need for benefits-focused diversity and inclusion strategies is compelling. The pace of change is bringing new health challenges and opportunities for employers; I firmly believe that employers that proactively address these will have a competitive advantage.
Our Talent Trends research shows that employees thrive when they work in an inclusive, flexible environment that offers a strong sense of purpose and valuable learning opportunities. In fact, the data show that thriving populations are 2.7 times more likely to work for a company that invests in their health and well-being; 2.1 times more likely to work for a company that provides a flexible working environment; and 2.2 times more likely to work for a company that makes efforts to be intentionally diverse. So if you are a benefits director, what should you take from Talent Trends to influence your health strategy?   
1. Modernize your health and well-being approach
The first Talent Trend is "aligning work to future value": We must move people to where future value will be created. Easier said than done, and much has been written on the practical realities of reskilling. But how can you do this if your workforce doesn't have the resilience to cope with "fail fast" (or for optimists, "learn fast")? What if you aren't even meeting your employees' basic and unique health needs or recognizing their responsibilities outside of work? If you need older workers with honed problem-solving skills to to share their knowledge and experience with younger employees, how do you enable them to maintain their health so they can work longer? If healthcare and flexibility are more important to women, how can you address their unique health needs? 
Employers must modernize their benefit plans — this is not about being in the 50th percentile and adhering to standard insurance plans designed decades ago. This is about applying a consumer-centric lens to how benefits are designed and delivered, offering choice and personalization while shifting spend from treatment to well-being, without compromising healthcare quality.   
Mercer's Talent Trends research shows that 75% of employees are intending to keep working post-retirement. For these employees, personal health is a true asset that allows them to continue to contribute to society and, for many, to experience the sense of purpose and meaning that work can provide. When it comes to financial security, emerging research shows that business leaders tend to underestimate the importance of health to employees, and instead typically focus on ways to improve retirement readiness. Health benefits for older workers is one aspect to consider when modernizing benefits. Our Health Is Vital to Wealth point of view provides more thinking on this topic.
In exploring opportunities to modernize our approach to well-being, I'd be remiss if I did not highlight the need for employers to invest materially in resilience skill building. According to Talent Trends findings, across geographies and industries, 73% of executives predict significant disruption in the next three years, up from 26% in 2018. And when asked which talent analytics would add the most value, predicting burnout risk made the top five for the first time. In the advent of further change, employers increasingly understand the importance of providing their workforce with the skills to change and adapt. Benefits directors can do much to partner with the business to drive skills training around, for example, the physiology of stress and the impact of gratitude, mindfulness and purpose — and bouncing back from failure — on employee resilience.  
2. Communicate, communicate, communicate … after you mine all of your data sources
The second global talent trend is focused on "building brand resonance." I was somewhat surprised to see this making the top four trends because it is so foundational and intuitive. But when I dug deeper, I got the message — this is about learning from data to create a brand proposition that attracts the talent you want. 

As we show in Creating Employee Benefits That Drive Engagement, benefit directors have access to more data than ever before — and technology makes it easier than ever to analyze that data — but few are leveraging this information to design benefits that engage their employees and best support their health. Although analyzing historical data such as medical claims provides some useful information, you can glean much more powerful insights by applying analytics to the wealth of data your company has access to — from sources as varied as candidate-screening, absence-management systems, social media and even well-being applications, you can identify which benefit programs your employees truly value, and which deliver value to your company.
3. Make the benefits experience more seamless for employees
The third global talent trend is around "curating the work environment" — making work simple, intuitive and digitally enabled to help your people grow and thrive. Unfortunately, the medical insurance space has not kept pace with consumer expectations. Why else would we still be faced with explanations of benefits that no one understands or forced to fill out multiple paper forms to enroll in benefits? We've written extensively about this. If you've not done so yet, download Mercer's Global Employee Benefits Watch Report 2018/19 and The New Age of Digital Benefits. 
In summary
Physical, emotional, social and financial well-being along with having a strong sense of purpose are so critical to enabling today's and tomorrow's workforce to seize the positive opportunities that will come from the Fourth Industrial Revolution. Putting humans at the center is a business imperative. Employers that create healthy climates, partner with employees to enhance health and provide their people with better ways to manage all aspects of family health will maximize individual and organizational performance.