SAP Case Study: HR Professionals as Transformation Managers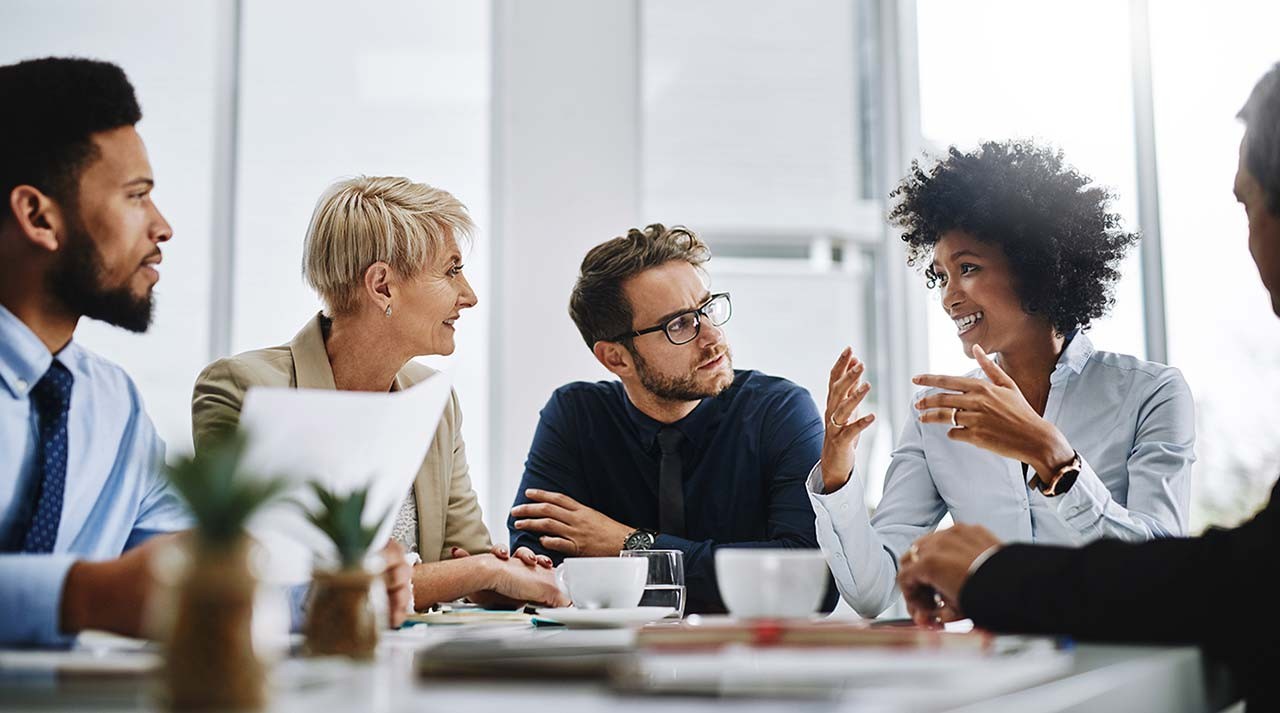 09 May 2019
Over the last few years, companies have carried out an average of almost three significant reorganizations a year. More than 90% of top managers say they plan to restructure their organizations in the next two years, according to recent Mercer studies.
German-based SAP, the world leader in enterprise applications in terms of software and software-related service revenue, stands as a shining example of how human resources can support such organizational change. This true global player — with 95,000 employees serving 400,000 customers — has achieved success, in part, by exemplifying four success factors identified by studies on transformation and change programs, all of which can be decisively influenced by HR managers. 
Success Factor 1: Business and customer proximity
A Mercer study shows that HR departments with good business sense tend to:
Understand customers, markets, key figures, and the strategy change that precedes many reorganizations
Share responsibility for value creation in operational sectors
Take actions aligned with the business strategy; supported by a strong communication plan
How SAP Succeeds:
The HR strategy at SAP doesn't stand alone — in fact, it is an integral part of the business strategy. Here are some of the things SAP does differently:
In 2017, SAP invested 185 million euros in learning and offered 1.3 million training sessions to employees. Training at SAP includes intergenerational mentoring, diversity and inclusion, and an intrapreneurship program that nurtures high-performing employees.
SAP applies three principles to its day-to-day HR activities: simplification, standardization, and customer satisfaction. HR aims to provide a positive, holistic HR consumer experience, including technology that matches what they use in their personal lives, such as fun, mobile, intuitive, user-friendly applications.
SAP uses the cheeky term #HRPunks to document, communicate, and raise the profile of internal initiatives — so named when SAP's CHRO Stefan Ries performed "Should I Stay or Should I Go" by The Clash at a customer event to creatively call for more self-confidence of the HR profession.
Each division of SAP's executive board has its own Chief Operating Officer (COO), so that they can resolve company-wide issues on the spot and more easily implement changes. The COO for HR has a central, guiding role in transformation programs.
HR professionals have direct contact with SAP's customers, and they rotate into different business areas.
Success Factor 2: Change Culture
If organizational changes are to be successful, all employees must be involved and engaged; buying into a meaningful vision and a plausible reason behind it.
How SAP Succeeds: Common-Sense Principles of Conduct
SAP's vision — to help the world run better and improve people's lives — is working. In the Fit for Purpose Index 2018, which assesses companies' commitments to their promises, SAP is ranked second in the technology sector and 12th overall. Employee engagement, measured by surveys, has increased since 2013 to 85 percent. And in the employer rating portal Kununu — which assesses working atmosphere, communication, work-life balance, and collective cohesion — SAP ranked first in the employee ratings for DAX 30 companies (Germany's blue chip stock market index) as of June 2017.
This success may be due to SAP's How We Run culture and its five simple principles.  They are: tell it like it is, stay curious, embrace differences, keep promises, and build bridges – not silos. 
Success Factor 3: Change Leadership
Today's managers should drive and lead change processes, and companies are investing more heavily in developing these critical traits in managers.
How SAP Succeeds: Leadership Training and Performance Management Overhaul
At SAP, managers are expected to develop amazing talent, ensure customer success, and drive simplicity during change processes — specifically, to:
Translate the vision and strategy into objectives, responsibilities, and measurable results.
Spark an early, open dialogue with the affected colleagues.
Listen and respond to concerns about the change.
Adapt the implementation as necessary.
SAP offers training to develop these competencies in all levels of management. In 2017, around 60% of SAP managers had completed the development program, and "trust in leadership" scores have risen on employee surveys.
In addition, SAP fundamentally revised its performance management system —eliminating year-end meetings in lieu of SAP Talks, which are continuous discussions between employees and managers around development, tasks, projects, objectives, and working conditions.
Success Factor 4: Co-Transformation Management
HR has the potential to play four powerful roles in organization design and development:
Initiator — beginning the process and creating concepts, suggestions, and specifications
Consultant — offering the HR perspective to support business decisions
Expert — consulting on specific organizational matters (such as manager/staff ratios)
Supporter — acting on the instructions of decision-makers within the company
According to a 2017 Mercer study, HR serves as an initiator in just 6% of all companies — including SAP.
How SAP Succeeds: HR Plays a Starring Role in Organizational Design and Development
SAP's HR business partners for the executive board serve as the first points of contact for change, organizational development, and transformation; with task portfolios specific to their area of responsibility.
Global HR business partners are responsible for:
Defining, driving and monitoring the HR strategy by business area, workforce planning and insights, team and organizational development, and transformation management.
Providing advice on structural issues, modern forms of organization, and management or employee engagement.
A forward-looking approach to change communication and stakeholder management.
Taking care of labor law issues, which need to be classified and resolved.
Being a Role Model — a Fifth Success Factor?
SAP's HR department seeks to exemplify organizational change within its own department. In recent years, it has focused on strategy implementation, cultural work, employee engagement, leadership quality, transformation support, and the delivery of improved HR services and the HR consumer experience.
SAP embarked on a change journey committed to innovation called HR Run Simple, which resulted in positive results relevant to change monitoring and KPIs and culminated in a global rollout of the new HR operating model. It's another step on SAP's journey that proves the only constant is change.