Retiree Confidence has Rebounded and Reached All-Time Highs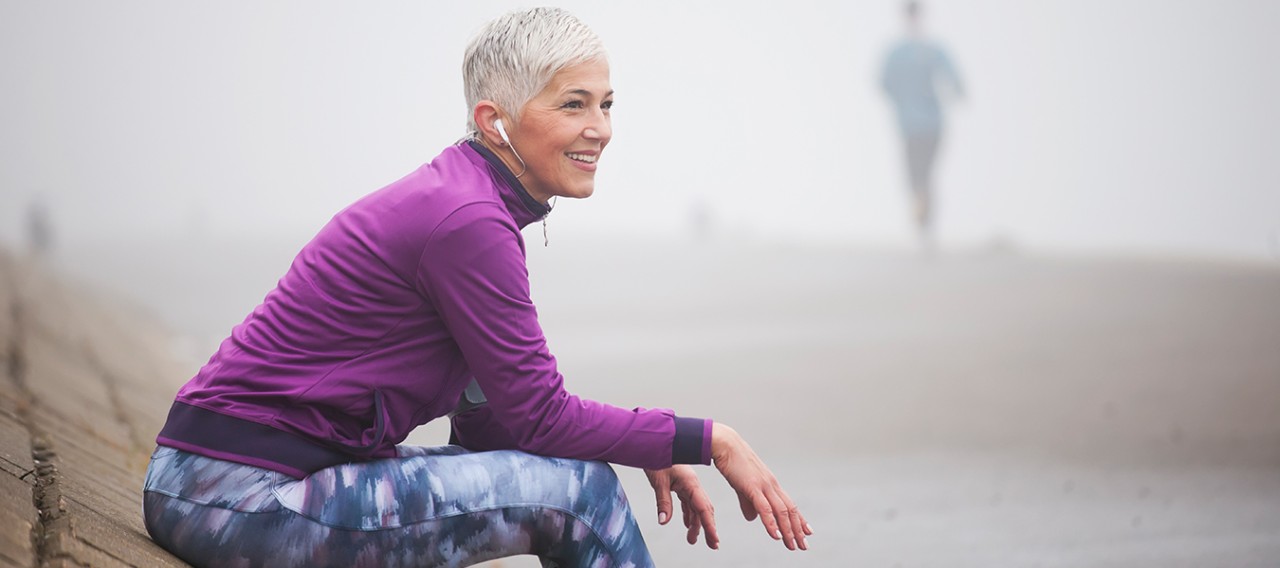 15 July 2019
*Originally posted on Medium on April 22, 2019*
The Employee Benefits Research Institute (EBRI) recently released its 2019 Retirement Confidence Survey (RCS) results. One of the standout findings was notably increased confidence among both workers and retirees. These findings resonate with one of Mercer's top priorities for plan sponsors in 2019- Inspire Confidence – which evolved from industry research that shows most participants and employees struggle with financial courage.
Workers and retirees feel more positive about their financial futures
EBRI, along with independent research firm Greenwald and Associates, conduct the RCS annually. RCS has been running for 29 years and is the longest running study of its kind measuring worker and retiree confidence. (Full disclosure: Mercer is a funder of this survey, and I am EBRI's Research Chair. Mercer and EBRI have enjoyed a close relationship since EBRI's founding more than 40 years ago.)

For me, key takeaways from the 2019 survey, which consisted of an online poll of 1,000 workers and retirees aged 25 or older, were the following:
1.     For workers, the share who feel very confident in their ability to live comfortably in retirement has risen significantly (23% vs. 17% in 2018).
2.     For retirees, more than 80% are confident they will have enough money to live comfortably (82% vs 75% in 2018). In addition, retirees are much more likely than last year to be confident in:
a.     Their ability to afford the lifestyle they are accustomed to (77% vs. 70%), and
b.     Having enough money to last their entire lifetimes (76% vs. 67%).
These results were somewhat of a surprise, since the survey was scheduled between Jan. 8 and Jan. 23, 2019 – a period in which the U.S. was mired in a partial government shutdown, a very poor fourth quarter from an investment perspective, and a generally less inspiring economic outlook.
A preview of the RCS results and the finding of increased confidence sparked animated discussion among the survey's founders. Lisa Greenwald, one of the survey's lead researchers, made the following observations:
In a recent Gallup poll, it was reported that "Americans' optimism about their personal finances has climbed to levels not seen in more than 16 years"'; and
An AllianceBernstein survey of plan participants, including retired people who had participated in a retirement plan, found "retirement confidence" jumped significantly during 2018, higher than any point in their trend series, which started in 2005. 
Implications for financial wellness initiatives
It's important to appreciate that financial confidence is not permanent, and in fact there have been other reports that suggest that it may have peaked earlier this year. But if confidence is generally high, it provides an opportunity for plan sponsors and participants alike. Mercer research shows that employees who have high levels of financial courage are more likely to know about, participate in, and take action on financial education and financial advice programs provided by their employers. Given the strong linkage between financial confidence and financial courage, this may be the ideal time to push forward on that financial wellness initiative you may have been considering. 
Two warning signals
Despite the generally positive and encouraging results from the survey, there were a few concerning issues that surfaced. Workers who are currently offered an employer-sponsored retirement savings plan were asked about their satisfaction with several aspects of their plan. Two responses in particular were interesting: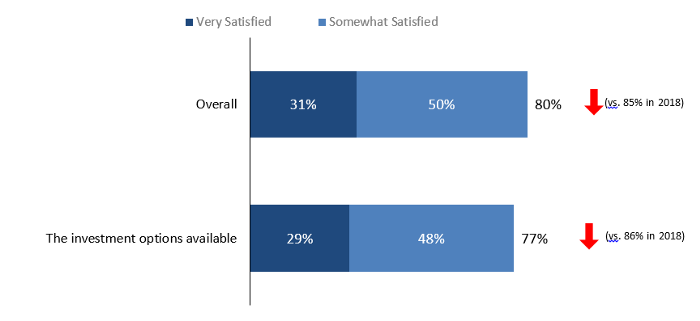 While the overall satisfaction numbers are reasonable, the trend is not ideal. And if the economic environment becomes more challenging, and financial confidence ebbs, participants' degree of overall satisfaction could decline further. The second response on investment options does pose a provocative question though: If only 29% of participants are very satisfied with their investment options, what else are they looking for? Some possible answers might include funds focused on Environmental, Social, and Governance (ESG) factors, or more retirement-focused or personalized options. But those are discussion topics for another day (or another blog).
In the meantime, let's bask in the glow from positive news showing that workers and retirees – at least in this survey – are more confident than they have been in the past. 
Important Notices
Mercer does not provide tax or legal advice. You should contact your tax advisor, accountant, and/or attorney before making any decisions with tax or legal implications. This does not contain investment advice relating to your particular circumstances. No investment decision should be made based on this information without first obtaining appropriate professional advice and considering your circumstances.