Gender Pay Gap — A Call Out to Prioritise Actions, Not Headlines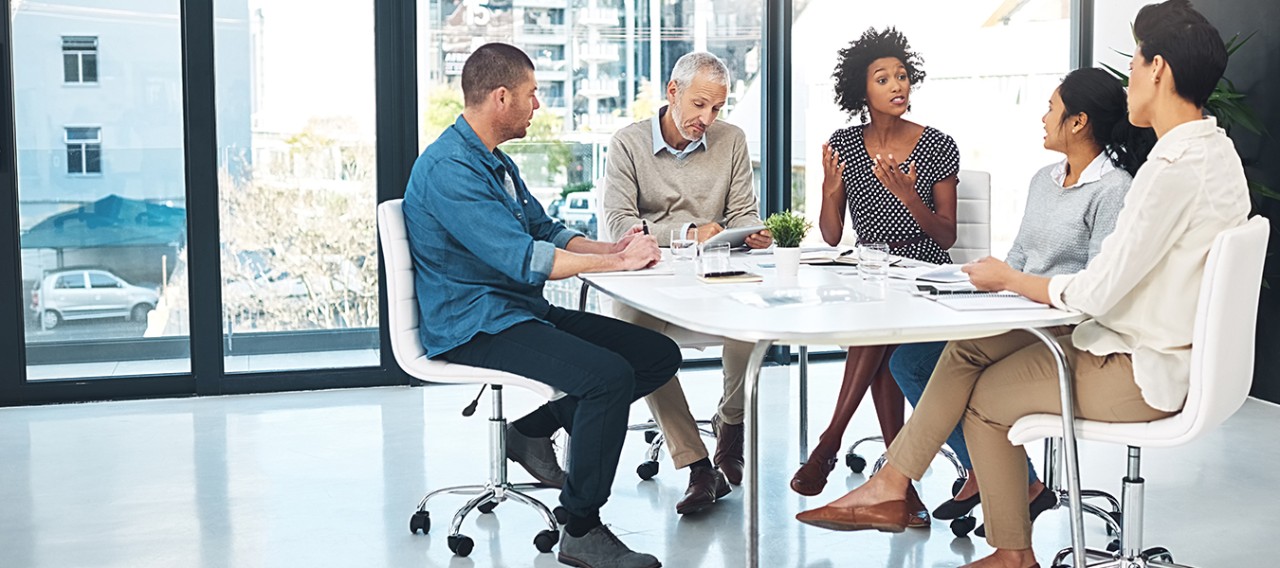 09 August 2019
The UK has seen the second year of the gender pay gap (GPG) reporting requirements completed, and some organisations have already published or at least have started to prepare their third set of results. This is at a time when countries around the globe are considering reporting regulations for further pay parity transparency. In the UK, it is possible that the GPG will be extended to smaller-size employers, enforcement powers may be strengthened and a requirement may be enacted to look at further data, such as ethnicity pay gaps, leave and job tenure.
Our recent GPG survey results suggest an emerging sense of apathy around gender pay, as figures show limited change despite the actions organisations are taking. We all know that the GPG is predominantly due to the workforce profile; that said, any initiatives to change the gap are likely to take time.
Reflecting on this, I feel disappointed. As a collective, we (firms) are not doing enough, nor are we persevering to make that long-term difference.
Our 2019 survey highlights that organizations are concerned about internal staff perceptions and the attraction of future talent. Six out of every 10 women consider fair pay when job hunting — and our results indicate that perhaps the concerns are justified. So how can we truly make a difference? Here are three suggestions to help you along your journey:
1.       Engage in analytics to identify true levers for change — this could be a host of analytics, which can be used to: 
a.       Identify the real drivers of the pay gap — whether a firm uses descriptive methods or multi-regression, delving further into the factors driving pay differences would provide a perfect platform to focus priorities. Only 11% of companies globally in Mercer's Global Talent Trends study said they use analytics to identify pay inequalities. It is time this percentage increased.
b.      Examine your workforce profile and flows — this will help you better understand the profiles of employees who are more likely to be recruited, promoted or leave the organization. It may leave you asking more questions, such as "Are our high performing women leaving the organization? If so, why?" or "Why are we hiring over developing/reskilling our own (diverse) talent?" Finding the answers to these questions will help target change initiatives to build a more diverse workforce for the future.
c.       Recognize the needs and desires of a diverse population— this will help build a workforce fit for the future. 
2.       Promote family friendly policies and flexible working across the workforce — Mercer's 2018 Talent Trends survey reveals that that the top six benefits valued by all employees relate to flexibility. Eighty-one percent of employees would choose to work flexibly, and 63% have turned down a job because there was no flexible working. Although 80% of C-suite executives say workplace flexibility is a core part of their value proposition, only 19% have written documents in place, and more can be done in this space. The historical 2-D view of flexibility as "anytime/anywhere" needs to extend into a five-dimensional view of adaptive working as detailed below:
3.    Build an inclusive workforce and culture:
a.       Personalise the employee value proposition (EVP) — companies are adding personalisation across their EVPs to ensure all employees feel catered to and included. Supporting this is the feeling of being able to choose their benefits based on their personal circumstances and to drive their own careers while focusing on their mental and physical well-being and working towards a greater purpose.
b.      Re-evaluate policies and practices from an inclusion perspective — Mercer's When Women Thrive research highlights that only 32% of organisations review performance ratings by gender and even less by ethnicity/race. Understanding the impact of potential bias on reward and career decisions would provide impetus for change. Similarly, consider how family leave programmes and policies support women and men in playing a more equal role in caregiving so that all can balance personal and work commitments. Further, examine health needs for diverse populations — only 12% of organisations identify specific health needs for diverse populations, and to ensure all employees can thrive, inclusive support should be offered in the workplace.
c.      Engage all — leadership should be at the helm of any culture change. That said, while companies are increasingly seeing senior leaders champion diversity and inclusion (D&I) initiatives, often middle managers are not brought along the journey. Ensuring all are truly engaged and passionate about D&I initiatives will help move the needle even faster.
I truly believe that if we can ensure D&I is built within the DNA of everything organisations do, we will attract and retain a future-fit, thriving workforce and, in time, reduce our pay gap.