Future of Work is the End of Email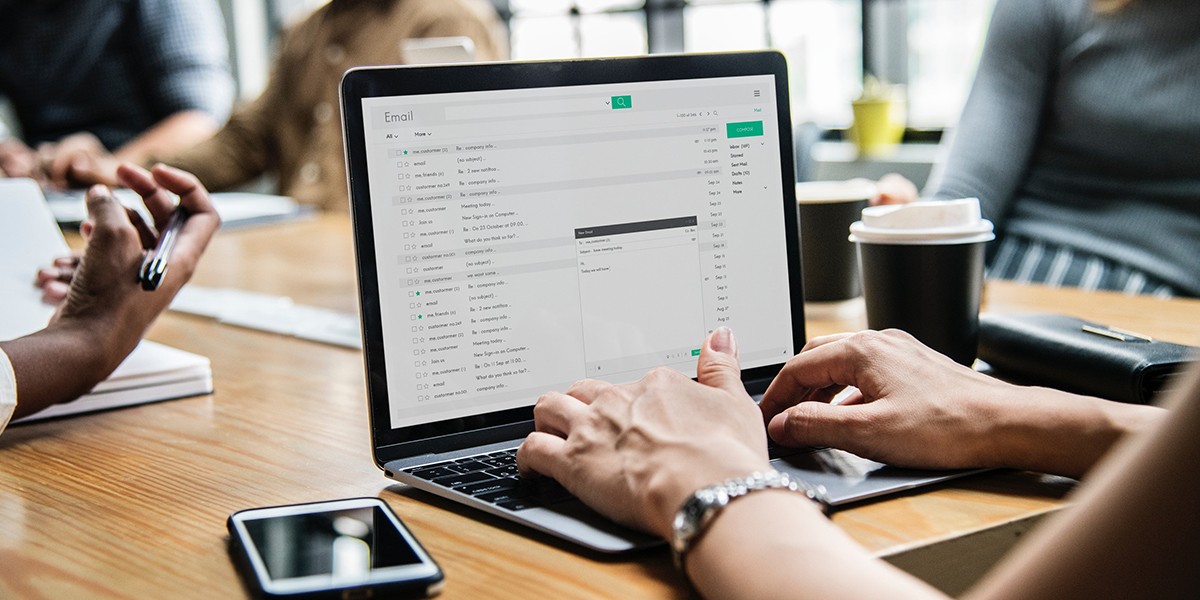 18 January 2019
All across the world, there's a lot of conversation around the future of work and how this will impact our working lives of tomorrow. As I observe these discussions, it's clear that some people have a realistic point of view and others who occupy the extreme perspective in every direction. But I'm more curious about how this will impact me as a person, a working husband with three boys, ages 12, 14 and 17, and more importantly how will it impact their lives?
Just like every other parent, my wife and I always worry about our kids and their future. Our eldest is already beginning to think about what he'd like to study, and of course he is turning to us for advice. But what should we say? Do we know the jobs of the future? Our knowledge is just a summary of experiences of the past! We can give him advice based on everything we know, but it's his decision, just as it was my decision in the past that led me to where I am today.
Envisioning the Future
The nebulous concept of the "future of work" has become very real, both in my professional and personal lives. To begin with, I can see that the future has already arrived every day when I begin my workday. The way I work has changed dramatically over the years, and I'd say overall it's been a positive force. The increased flexibility and efficiency of the modern world allows me to fully devote myself to work while still being there for my wife and kids when I'm needed. This is made possible by working from home, bouncing between various office locations, or staying connected on the train while I'm away from the office. The abundance of technology means that anything is possible, including staying connected via high-speed fiber optic cables from my countryside home that's 15 kilometers away from the nearest city. I can see that the future is already here, and it's all thanks to the flexibility of Mercer and the technology provided by my local train company (which of course needs some improvement).
Staying Connected While Drifting Apart
What do I expect in my own future of work moving forward? I believe that the location where I complete my work is becoming less and less important, even though it is the place where I spend most of my time. Employees around the world are looking for increased flexibility, according to Mercer's 2018 Global Talent Trends study, and I believe they're going to get it. I expect to see more flexible working concepts like smart offices, co-working spaces and others, especially as employers realize that they're spending thousands of Euros on workspaces that're only occupied 25% of the time. Virtual teams of global coworkers and increased workplace flexibility will mean that it is no longer necessary to build teams based on a physical location. Instead, virtual- and cloud-based collaboration tools and services will become the building blocks of future teams.
But for all the changes we've seen to the way we communicate so far, I believe we will only continue to evolve. In a few years' time, the way we communicate in a business environment will likely adapt until it is aligned to the way we already communicate in our private lives. Who's still writing long(ish) emails? Instant messaging services like WhatsApp, Messenger, and Snap Chat have reprogrammed us to communicate in short, direct messages, and the rise of voice functionality has already become a standard in many of our private lives. As these technologies move from after-hours use to office-friendly platforms, organizations will need to rethink their IT infrastructure and communication strategy to account for these technologies and tools. One thing is for sure: employees will grow to expect the same communication user-experience at work that we're used to at home.
Learning about the Future of Work at Home
I'm constantly reminding my kids to check also their email, especially if they're applying for an internship, but it's not in their "communication DNA" to use our old and slow systems. They are used to instant messaging that works seamlessly across platforms, just like the employees of tomorrow.
This reminds me of when I started my working life 28 years ago. Only a written letter was recognized as real business communication, and even business conducted over a phone call required a confirmation letter. But the adoption of email everything has changed, and I'm sure there's more to come. If observing my own kids has taught me anything, it's that email will be dead in the future of work, and we can only guess as to what will replace it.