5 Workplace Trends Shaping the Future of Work: Which Are Most Important to You?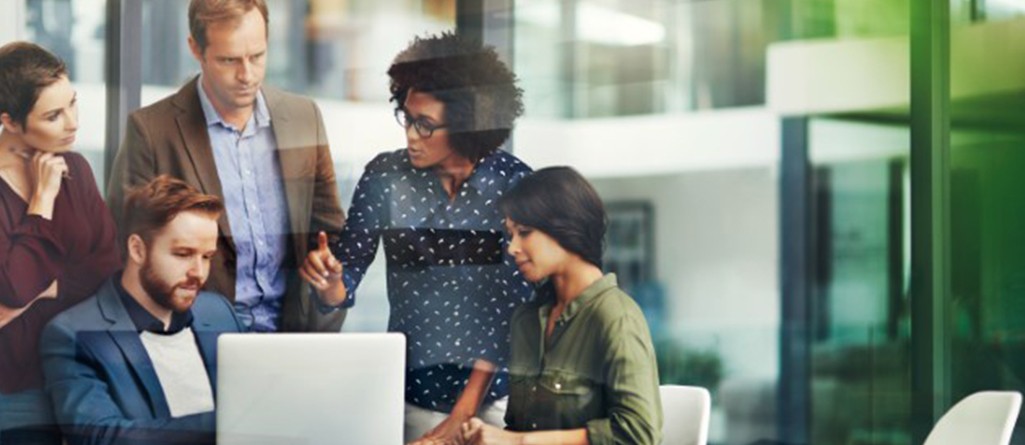 19 October 2018
Often when we talk about the future of work we focus on how fast things are changing and how technology, such as AI, is impacting, well, everything. This rapid digital transformation is bringing about an equally rapid human transformation. These shifts demand flexibility, reward upskilling and are driven by purpose.

As @KateBravery, a co-author of Mercer's 2018 Global Talent Trends study and Global Practice Leader at Mercer notes, "When we are living digitally, working flexibly, and being rewarded uniquely, we will unlock growth in the Human Age."
But how can we bring this vision to life amid the constant state of change? By looking for and embracing the prevailing trends in that change. Luckily, the Mercer 2018 Global Talent Trends study reveals five workplace trends. Here they are, ordered by most important to me:
1. Working with purpose. In the future, people don't just want to work for companies. They want to work for companies that have a clear purpose. Mercer's recent Global Talent Trends report found that 75% of thriving employees say their company has a strong sense of purpose that resonates with their personal values.

This focus on purpose bodes well for employers in the future, where fulfillment is more important than ever. "The future of work is built upon machine-human partnerships where human beings have work that is meaningful and real," says Tamara McCleary, social media expert and Founder and CEO of Thulium. "Organizations with a clear purpose will pull in the best talent by offering employees a deeper reason for being."

As an organization, Mercer impacts the health, wealth and careers of over 115 million people around the world, and my participation allows me to be an agent of change. It's an incredible and inspirational responsibility, and one that I know will carry me through the future of work. 
2. Permanent Flexibility. We've been on a journey of workplace flexibility for some time, but the definitions of what that means are evolving with the workplace. Flexibility in the future is not just our own — working from home, for example — but also how employers scale teams up and down to reflect their goals. In the future, success will depend on our ability to remain flexible at all times.

"Flexibility will be the hallmark of the future workplace, where the best resources are matched to drive the most optimal outcomes – whether it's via full automation, human-machine collaboration, or human experts. Contingent workers will continue to be heavily leveraged as fluidity of the workplace increases, and they'll be relied on to "plug and work" where their expertise can be maximized.

But how will income fluctuations impact the long-term financial security of this new generation of workers? Do we have the proper social safety net in place to support the gig economy? The permanent shift in work paradigm will require different stakeholders to rethink their roles in fostering the well-being of society, from educating the younger generation of workers and reskilling the current workforce, to providing workplace benefits such as health insurance and retirement plans once reserved only for salaried employees," says Theodora Lau, Co-Founder of Unconventional Ventures. 
3. Platform for Talent. Nothing works at work without properly skilled, engaged people. Matching business demands with the right skill supply and helping to maximize their contributions and career ambitions requires great HR partnerships, supportive management, and future-focused learning and training programs .

Meghan Biro, Founder and CEO of Talent Culture shared: "Talent today wants reasons to join, and stay, with an organization — such as feeling supported in terms of career as well as personal growth, feeling like they fit in the company, and being able to align with the company's culture and mission." Additionally, "talent platforms will play an increasing role, but we also need skilled recruiters who are digitally empowered to make faster, more accurate matches, maintain a sense of the big picture, and guide on issues such as diversity, inclusion, and compliance."
4. Change@Speed. The solution we came up with three months ago, may no longer apply. That's how fast the global economy is changing, and we all need to adapt and iterate at amazing speeds. To work like this, in practice, requires working for an agile organization – one that emphasizes a lab mindset and exponential learning.

"The rate of change today is unlike anything we've experienced before, so we must move our mindset from focusing on the change itself to creating processes and plans that are nimble and agile enough to adapt on the fly," says Brian Fanzo, Millennial keynote speaker, Change Evangelist and founder and CEO of iSocialFanz. "We also need to be ok with throwing out a plan or strategy because too many variables have changed and it's no longer what's best today."

The world is only going to get faster, and success in the future of work will belong to those that can keep up. The pursuit of a nimble, responsive organization will impact everyone; change at speed requires buy-in from the entire organization.
5. Digital from the Inside Out. All workplaces are digital workplaces today. But do they rely on digital intention just as much as digital strategy? "For workplaces to be truly digital, there cannot be just one Chief Digital Officer," says April Rudin, Founder and CEO of The Rudin Group, a marketing strategy organization for the financial services and wealth management sectors. "Instead, it must be part of everyone's mandate from human resources to marketing to C-suite."

To realize the return on investment, digital must be infused into the corporate culture, better ensuring its impact, and support, of the greater good.
So, those are 5 top talent trends and the order I would rank them in. What order would you place them? Would you add others? If so, which ones? As you think about your organization, your company, your people, what tops your list?