Country File: 2018 Talent Trends Across the Globe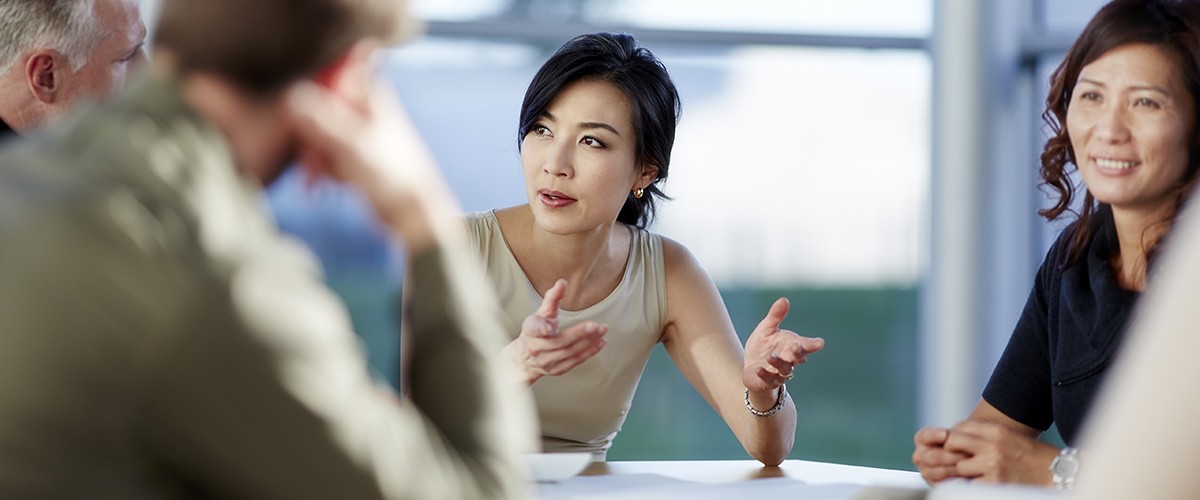 30 May 2018
What skills will organizations need in the future? When should they use bots versus people? What will work become – or even, what will become of work? These big questions are seeping into everyday conversations I'm hearing around the world.
From the findings of Mercer's 2018 Global Talent Trends Study: Unlocking Growth in the Human Age, it is clear senior executives view 2018 as a year of action. And clearer still is that these actions involve investing more in human skills such as innovation, a global mindset, and complex problem solving as the key to unlocking growth.
Yet, the reality is some countries are reimagining work at a faster pace than others. We've identified five trends shaping the workforce and, as we delved into the results of 15 countries1, some key differences emerged:
CHANGE@SPEED. Growth markets believe they are furthest ahead on this trend, indicating a link between zippier markets and the need for firms to think on their toes. Executives in Brazil (38%) – followed by India (32%) and Mexico (22%) – are the most confident they can transform, and transform again, to take advantage of evolving opportunities (compared to a global average of 18%). Unsurprisingly, those that see themselves as change-agile are more likely to be allocating funding towards innovation (Brazil and India), or preparing structural changes geared towards it (Brazil and Mexico).
The picture is different in Asia's mature markets. Japan, Singapore and Hong Kong are the least confident of the 15 countries in their capacity for change. Efficiency is the name of the game in Asia where the desire to save money is the driving force behind planned structural changes in Japan and Hong Kong. Executives in North America are more likely to pursue organization redesign to reduce costs, too.
WORKING WITH PURPOSE. Mercer's research shows people hunt out employers that offer jobs with purpose, meaning and impact – and give more of themselves in return. Firms in the UK, US and Japan score the highest when it comes to prioritizing working with purpose. But no country does very well. An average of just 13% globally say a purpose-driven mission makes their company's EVP stand out, rising to just 17% in the UK. And when you consider 75% of thriving employees around the world work for such a company (compared to 37% for those not thriving) this is an imperative across the board.
PERMANENT FLEXIBILITY. The data reveal most employees want more flexible work options than companies are able to deliver. Globally, only 9% of HR leaders say flexible work arrangements are visibly present in their organization – in the highest scoring country (Canada) this figure is just 16%. And with the culture of presenteeism still widespread in Asia, it is little surprise that China, Japan and Singapore report the least flexible work environments (6%, 6% and 3%, respectively).
PLATFORM FOR TALENT. Executives are eager to scour different pools of talent to access the best people for the job, whether that person is an employee, potential employee or contractor. This aspiration is most pronounced in Singapore, China and Japan where more than half of business leaders have plans in place for this, this year.
Still, on the whole HR lags their bosses in putting this into practice. On average just 30% of HR leaders offer analytics on whether to buy, build or borrow talent. China and India's HR leaders purport to be ahead of the curve with 43% providing these insights today. In contrast, the US has the widest gap between executives' wants and HR practices around analytics: 44% of American executives want a platform for talent approach infused in every aspect of their HR practice, but just 20% of HR leaders provide the analytics to do so, and only 28% are actively rotating people more within the business to develop tomorrow's workforce.
DIGITAL FROM THE INSIDE OUT. Digitization is crucial to realizing the other four trends. This year, 15% of respondents consider themselves a digital organization (double last year). But this figure masks wide variation. At one end of the scale, 28% of respondents in India believe they are a digital organization internally, while a mere 2% in Japan and Mexico feel the same.
What stood out for me are the different digital strategies being pursued. Companies in Asia and Africa and the Middle East (AMEA) place a stronger priority on investing in technology to improve managers' efficiency; while Europe, North America and Latin America are focused on analytics. HR also diverges when it comes to digital workplace priorities: Europe and North America are more concerned with learning and development, while HR leaders in Asia, AMEA and Latin America emphasize performance management.
As we've presented these findings around the world, the variation in priorities has been evident among our clients, too. We asked clients which of the five trends resonates most, and the results are in:
UK/Europe and Latin America – Working with Purpose
North America – Platform for Talent
AMEA and Pacific – Permanent Flexibility
This year will be defined by organizations' ambition. Unlocking growth in the human age is about diving head first into the future, wherever you are.
---
1 Australia, Brazil, Canada, China, France, Germany, Hong Kong, India, Italy, Japan, Mexico, Singapore, South Africa, UK and US.