Can Gender Pay Gap Reporting Help to Build Out Your Diversity and Inclusion Strategy?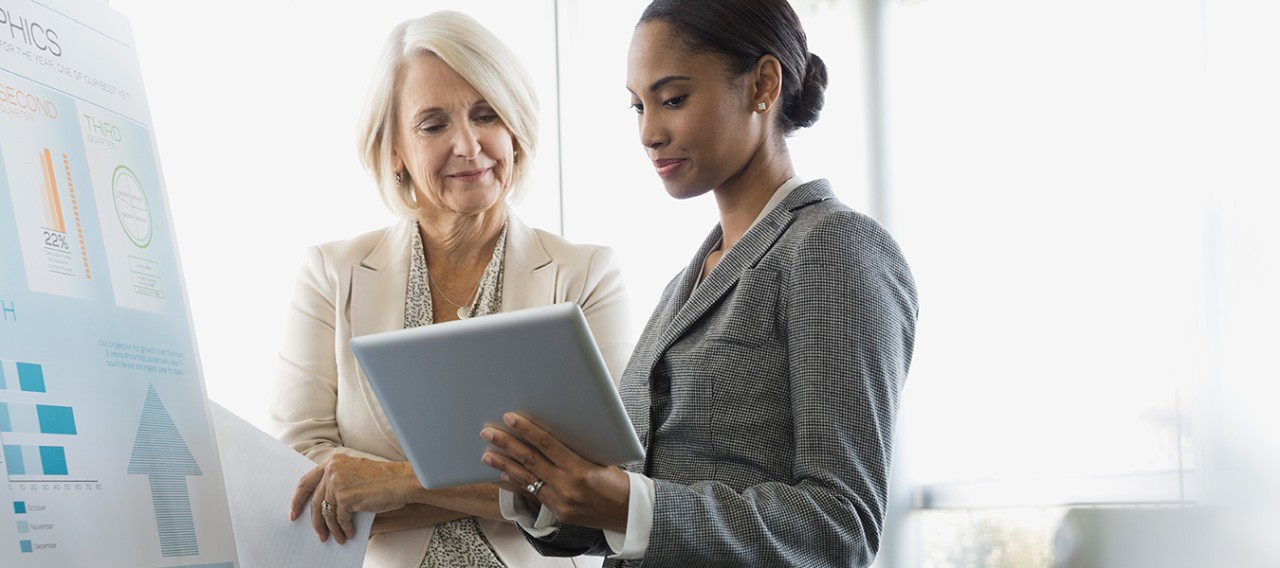 30 July 2019
The requirement for organizations to report on their gender pay gap is growing in Europe. There are new disclosure requirements in the UK, Germany and France; upcoming disclosure laws in other European countries; and expanding legislation at the EU level.
In France, the legislation is quite prescriptive. Organizations must calculate their gender equality index using five indicators, from which their final score is calculated. If companies do not reach the target threshold of 75 points out of 100 within three years, they will face a financial penalty of up to 1% of the payroll of the legal entity.
Gender pay gap calculations in France
In accordance with the "Professional Future" law passed on September 5, 2018, French companies with more than 50 employees are required to measure their pay gap and publish it on their website on a yearly basis. 
The deadline for companies to report depends on the size of the organization:
1,000+ employees: March 1 (starting in 2019)
250 to 999 employees: September 1 (starting  in 2019)
50 to 249 employees: March 1 (starting in 2020)
In addition to having to publish their gender pay index on their website to illustrate any discrepancies in pay based on gender, organizations will be required to share this information with their social and economic council.  
Gender equality indicators
The five gender equality indicators below each provide a unique perspective on your company's gender pay. Each indicator provides a starting point for further investigation and an opportunity to improve your diversity and inclusion strategy. 
Indicator

Legal requirement

Leading companies can…

1. Weighted gender pay gap in employees' compensation: 40 points

The gap is calculated based on the average pay of women compared to men, by age group and by comparable job category. A 2%–5% tolerance is allowed, depending on the job classification used.

Understand the legitimate drivers of pay — for example, tenure in role, location or performance —  by conducting statistical analysis and demonstrate greater transparency in pay decisions

2. Gender equality of annual individual salary increases awarded: 20 points

The score is based on the percentage of employees, not the salary increase.

Incorporate a formalized annual pay review process to help them in future pay increase decisions across the organization from a gender equality point of view. 

3. Gender equality in promotions in each professional category: 15 points

Employers can assess promotions over a three-year period to determine whether they align with their human resources policy. (Organizations with 50 to 250 employees can merge the promotion and individual salary increase criteria.)

Identify choke points for progression, and review diversity and inclusion policies to better support the flow of women through the organization by building Internal Labor Maps (ILM)..

4. Salary increases paid to women returning from maternity leave: 15 points

The calculation includes only salary increases awarded during the absence.

Ensure that women, upon returning to work, are given equal opportunities to not only resume, but also grow within their roles with respect to the role of men.

 

5. Number of employees of the least-represented gender among the 10 most highly paid employees in the organization: 10 points

Maximum score requires employers to have at least four individuals of the least-represented gender among the top 10 earners.

Improve the overall employee value proposition to better attract and retain female talent at the top of the organization.

Hold workshops and training sessions to create awareness and build a culture of developing a diverse talent pool for the next generation.
Action plan
At Mercer France, we support companies in improving their scores for each of the indicators above, thus enhancing their diversity and inclusion strategy. A few of the key tools we use are listed below:
Awareness Workshops and Employee Engagement Surveys
These data-led insights help organizations to align their diversity and inclusion strategy to best practice and create long-term business impact.
Get in touch. To learn more about the recent legislation in France on pay equity and Mercer's recommendations for developing an effective gender equality strategy, please email ayce.nisancioglutopcan@mercer.com.