As the curve disappears, what becomes of performance management?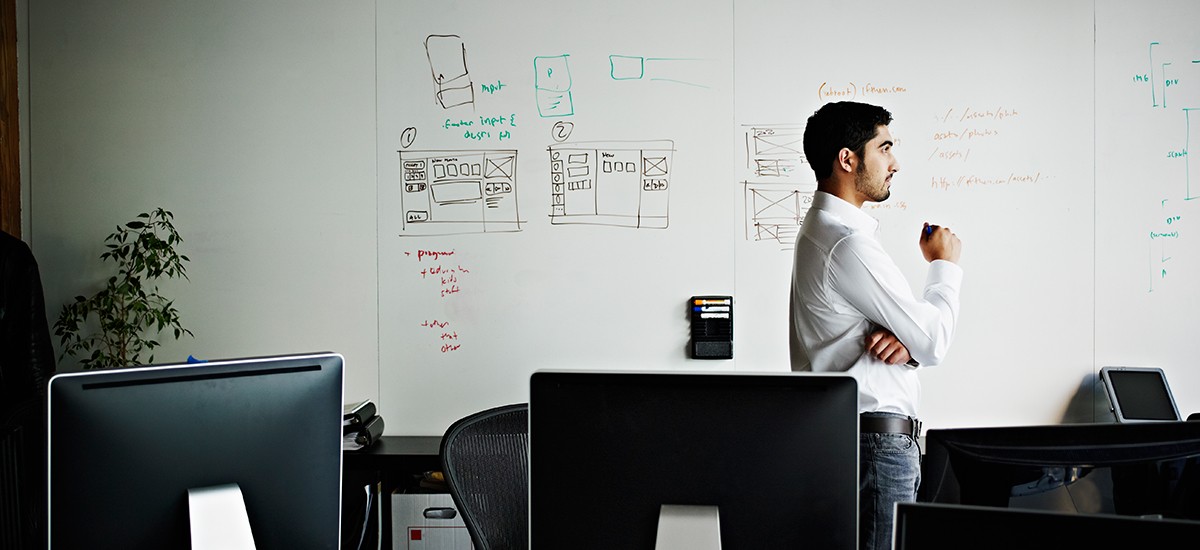 05 March 2018
Businesses are changing rapidly, thanks to technological advancements, shifting demographics, and the emergence of the gig economy. Organizations must strive to keep up by redesigning their HR service delivery models to evolve with business strategies — including creating an agile and adaptive performance management model. 
According to Mercer's soon to be released 2018 Global Talent Trends Study, 85 percent of organizations worldwide made fundamental changes to their performance management practices last year and nearly 90% have intentions to make change this year.
One of the most notable changes in performance management is the elimination of the curve — that is, stacked rankings and performance ratings. Corporations such as General Electric, Gap, Adobe, Olam, and Deloitte have led the charge to remove ratings or do away with the curve altogether.

Typically, when organizations do away with the curve:

The focus shifts from annual retrospective discussions on demonstrated performance to frequent conversations about future contributions and career development.
HR supports managers as they grow their coaching skills, instead of policing the completion of appraisal forms and protecting the integrity of performance distribution quota.
Mobile technology is deployed to facilitate interactions between managers and employees and produce analytics that drive data-centric and evidence-based decisions.
What is killing off the curve?
Why are so many organizations doing away with the curve? In general, it's because traditional annual performance management systems are:
Resource-intensive, without demonstrated payoffs in driving business performance
Out of synch with shortened business cycles
Disengaging — or at least, they don't tend to positively impact employee engagement
Best practices for effective performance management
Absolute over relative? Absolutely. Employees must set performance goals with rigor and discipline; aligning them to business results and cascading them from organization to teams to individuals. With meaningful goals set, more emphasis should be given to assess the extent to which one meets or exceeds those goals for oneself rather than pit one employee against another.
Normalizing the moving goalpost. Organizations' operating models are evolving to keep pace with shortened product development cycles, and performance management will need to be dynamic to match. Managers should unapologetically change employees' performance goals on an ongoing, as-needed basis outside of the traditional annual cycle.
Outcome first, process always. Business results are sometimes beyond an employee's control. So organizations should recognize employees who make strong efforts related to process, regardless of the business impact.
Thinner is not always better. For some companies, the best solution is to replace the narrow bands in their performance distribution curve with just a few broad bands. That way, managers aren't forced to make senseless differentiations just for the sake of the curve. And, they have the flexibility to provide differentiated financial recognition within the broad performance band. 
Iron fist in a velvet glove. Managers must be willing and able to hold effective performance conversations. This calls for an "iron fist," where business leaders with clout (especially those who appraise the manager's performance) set expectations for the cadence of conversations. This should come in a "velvet glove" — that is, the promise of recognition when managers develop and demonstrate the skills to lead successful performance discussions.
No two companies are identical
A practice that works for one organization may prove fatal for another. In fact, a number of organizations in Asia have chosen to retain the curve for its convenient performance differentiation leverage. 
HR must be ready to adapt performance management practices to the specific context of the organization, take calculated risks, observe the impact, and recalibrate and refine the design as often as needed. And regardless of process, model, or frequency of discussions, performance management at any organization should largely remain focused on aligning team and individual goals with business outcomes.