2019 World Economic Forum—Daily Mercer Dispatch
Tuesday, 22 January 2019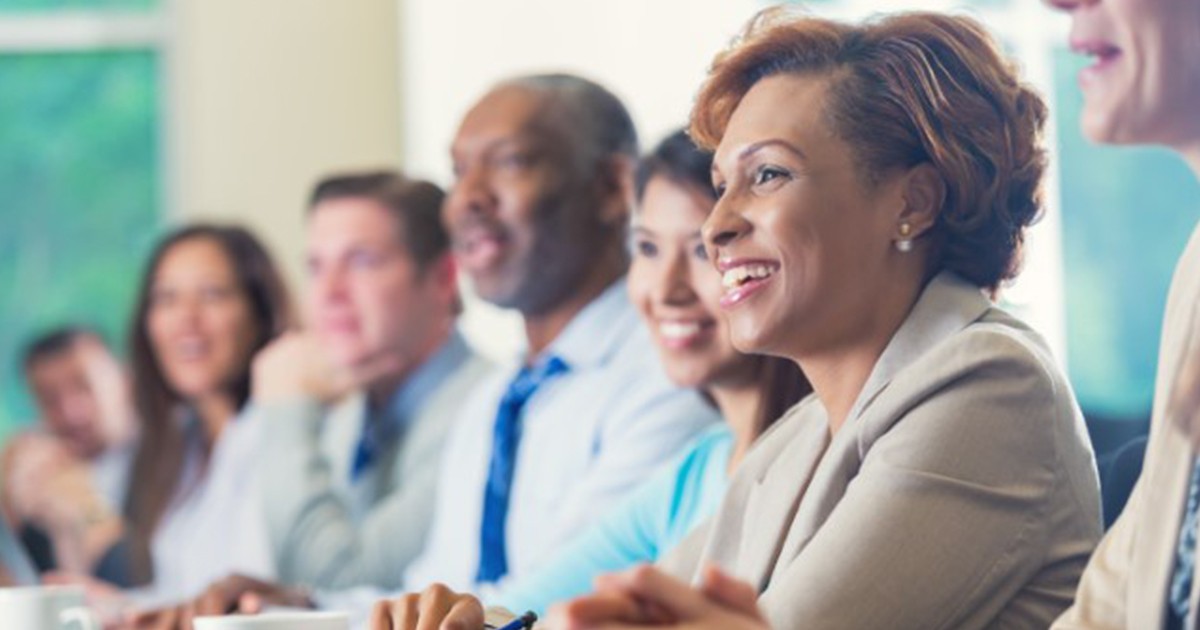 22 January 2019
An inspiring Tuesday began with a Mercer breakfast celebrating the fifth anniversary of our thought-provoking When Women Thrive research. More than 100 guests joined MMC's President and CEO Dan Glaser; Mercer's incoming President and CEO, Martine Ferland; Pat Milligan, Global Leader, When Women Thrive; and María Fernanda Suárez, Minister of Mines and Energy of the Republic of Colombia for a dynamic panel discussion moderated by Founder, Chairman & CEO of Vista Equity Partners Robert Smith. The discussion featured insights from Karen Quintos, EVP and Chief Customer Officer of Dell; Jennifer Saenz, Senior Vice President and CMO at Frito-Lay North America; and Carolyn Tastad, P&G's Group President — North America.
A number of themes emerged from the conversation about the changing world of women at work. Our thought leaders and practitioners offered up the following:

We need specific targets to take specific actions
Policies are important but not enough. Putting in place specific targets and taking specific actions to get results is a necessity. The panel presented ideas such as making parental leave, especially for men, mandatory, creating a flexible work culture, and building structured opportunities for both women and men to provide the experience they need to succeed.
To thrive, organizations need diverse points of view
Diverse teams ensure risk and strategy issues are looked at with more depth and nuance and provide a richer conversation. In fact, innovation doesn't happen without dissent in a big company, and diverse points of view make that dissent possible.
Leadership from the top remains important but must be redefined
We need to move away from a definition based on a white male leadership prototype and get more leaders to actively advocate and sponsor targeted initiatives for change.
The future of work poses immense challenges and opportunities for women
On the one hand, we know from research that AI and automation will affect jobs done by women (and older workers) much harder. On the other hand, there will soon be a half- million unfilled STEM jobs and we'll need women to help fill them.  It's simple math.
Of course none of this is possible until we recognize the role everyone has to play: 

"Every single one of us has a bias. It's how you manage through it. It's also the responsibility of leaders to call out bad behaviors." —Karen Quintos, EVP & Chief Customer Officer at Dell 
KEY THEMES AROUND WEF TODAY
Future of work
More and more, people are looking to employers, rather than governments, to determine the skills needed for the future of work and to design those skills.
Critical to the future of work: It's not enough to create the right jobs, organizations need to have people with the right skills. As we focus on "what jobs?" and "what skills," we need to ensure that we maximize the opportunity for everyone in the workforce.
The future of work is not about having multiple jobs; it's about having multiple careers. However, the multi-stage life is still a long way from reality.
Longevity
The long-life equation: Technology + Savings = Longevity.
Not everyone is living longer and healthier; we must remember that as we strategize about the future.
People have become lifelong caregivers; in fact, they may spend a longer time looking after their parents than their children.
Financial Security
Our individual savings approach needs to be supplanted by a multi-generational approach, which factors in older workers, family and even children.
As the responsibility for financial preparedness

falls more and more on the individual, financial literacy becomes critical, as does the need to remember that there are significant gender differences in achieving retirement security.