Be your unique self to make a difference on IWD 2019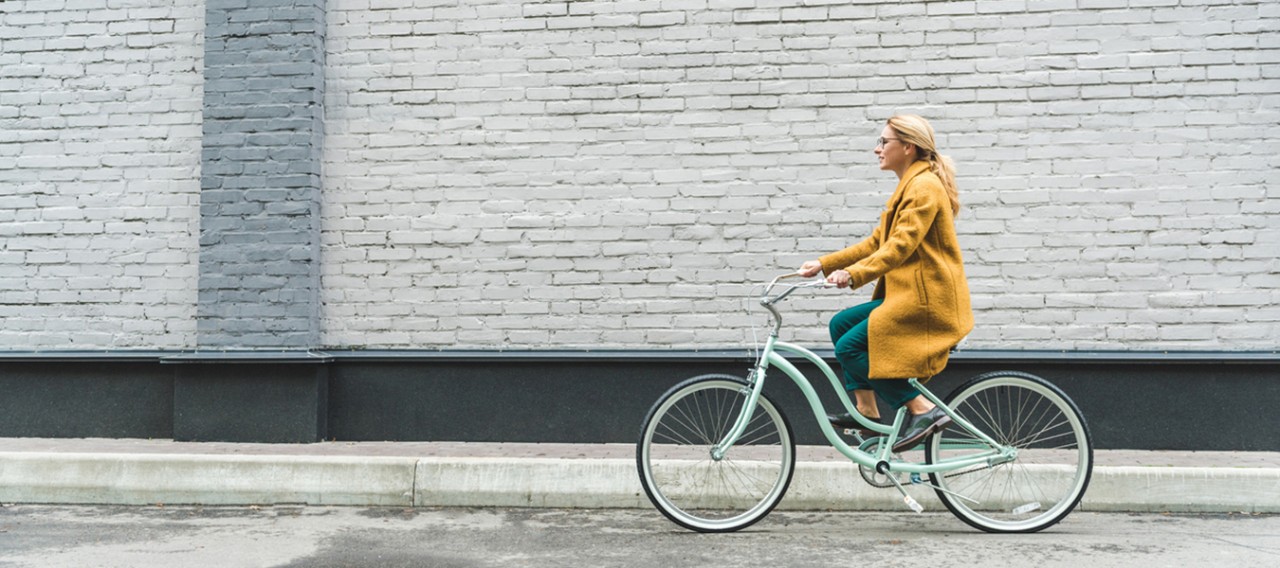 28 February 2019
There is a lot of pressure on women at the moment, to stand tall, be a role model, be superwoman. As an influencer on social media and connector in business, I am often asked to take on extra tasks, support campaigns and promote current topics. When I was asked to write a blog for International Women's Day, of course I felt honoured, but I also felt that it was yet another task to add to a heavy workload. I am passionate about women in the workplace and all walks of life, so would I be doing myself an injustice to pass this opportunity by?
The theme for International Women's Day 2019 is "Think equal, build smart, innovate for change." This is a call to action for everyone, so how can we make a difference? More importantly, how am I making a difference? As we found in our When Women Thrive research, men and women can make a difference everyday by bringing their whole selves to work. So with that in mind, it's easier to see how we can all live out the themes of IWD 2019 in our own careers. 
Think Equal
Thinking equal goes beyond creating a level playing field. Every person has their own unique skills and abilities, and it's our responsibility to treat them equally. There are so many articles on the future of work and the skills that will be required, and many of these "essential skills" are areas in which females excel (e.g. collaboration, creativity, team work, resilience and empathy). Indeed these are often referred to as 'soft skills,' but we are working to find exciting ways of measuring and valuing these skills with solutions like Mercer | EDGE. For all leaders, ask yourself – when did you last celebrate a female who excelled at one of these skills?
Build Smart
I challenge you to personally think about what 'Build Smart' means to you, because everyone can contribute in their own unique way. I'm not a technician, a specialist or expert in anything Mercer advises clients on, so how can I build smart? 
Over the last 18 months, I took on a team of uniquely talented individuals working across three continents on a digital transformation journey, navigating things like Lean transformation, offshoring, robotic process automation (RPA) and learning & development. None of the team had worked together before, but I knew that my unique skills are in team building, inspiring & motivating people and developing their careers. Eighteen months on, I've followed my own career aspirations to a new role, but I was delighted to receive feedback from my team: "this is the best team I have been in," "this could not have been possible without you," "you have an amazing skill to get people to deliver in very difficult circumstances." 
Most of all, I am pleased to say that two of my direct reports gained a promotion within the first few months (one male, one female), a further three have just been promoted (two males, one female), and I hope to see the final one (a new starter last year) work towards promotion this year. I definitely call that 'building smart.' This is a skill recognised at Mercer. How are you encouraging your teams to build smart?
Innovate for Change
In June 2017 I decided to take a leap of faith and set up the hashtag #MercerActive.  My vision was to create a vibrant global community on social media around the theme of health and fitness. I was fairly new to social media, still very nervous about what was and wasn't allowed, and had all the usual female worries: will people think it is silly; will they think I'm doing this when I should be working; can I tweet about it during my flexible working time; will it be taken seriously? 
What I can tell you is that by dogged determination on my part, encouraging people to join the tribe and celebrating every single tweet with #MercerActive, 21 months on we have a dedicated, diverse and empowered group of global employees (current and alumni), encouraging each other to reach new goals and take risks. They are changing the way they interact with each other and how they think about their health and fitness.  The tribe is currently heavily female weighted female (not intentional, it has just developed that way), we have given each other a voice and are celebrating our authentic selves.
When setting out to write this blog, I wasn't sure which direction it was going to go in.  But we can only speak from the heart.  Some people may not think they have anything to offer for IWD.  Believe me, you do.  I urge you to share in comments on social media how you will use IWD2019 to 'Think equal, build smart, innovate for change.'  We can all do it, but just need to do it in our own unique way.