Are You Using Predictive Analytics to Inform Your Workforce Decisions?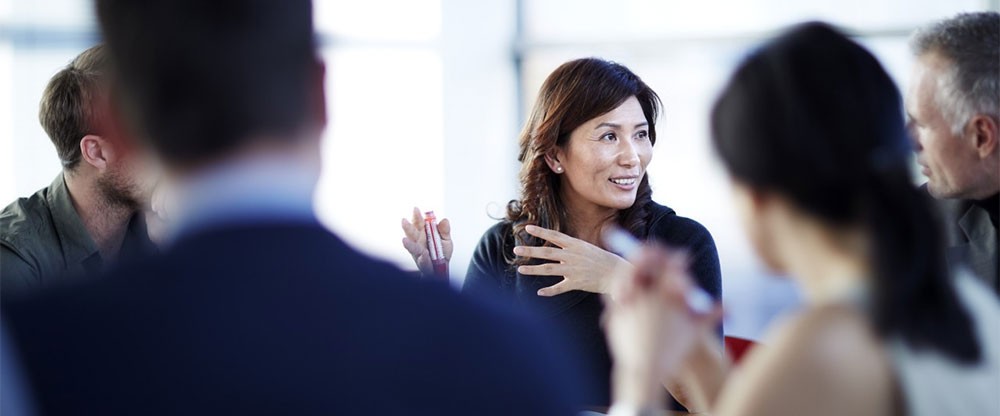 04 May 2018
Mercer's Workforce Sciences team has been applying advanced analytics to inform workforce management decisions since the early 90s. Our core methodology, Internal Labor Market (ILM) Analysis®, is focused on critical workforce outcomes such as retention, advancement, performance and pay. This diagnostic work, for clients and for our own company, has had significant and lasting impact.
For example, in one organization, an ILM Analysis® demonstrated serious problems in the use and management of internal talent mobility, whether across functions, geographies or business segments. Specifically, those experiencing lateral moves didn't fare well. All else being equal, they were less likely to receive high ratings and often less likely to advance in their careers –no more likely than their less mobile counterparts. And they were significantly more likely to leave.
This is a common finding in our ILM work. Getting mobility right seems to be a hard thing to do. But for this company, the problems observed with mobility were particularly noteworthy because enhanced mobility was a central component of the company's expressed talent strategy. Leadership had documented evidence from the results of Business Impact Modeling® that breadth of experience in client teams was a prime driver of revenue growth. As a lynchpin of the company's business strategy to capitalize on synergies across business segments – for example, creating cross-segment client sales and delivery teams – having more employees with direct experience in multiple service lines would be useful for achieving their strategic goals. Similarly, to support global growth, having more employees with experience working in different geographic regions was important. Yet, the diagnostics suggested the company was failing to achieve either of these outcomes. Moreover, given the hard costs associated with the company's investment in talent mobility, the failure to nurture and secure its mobile talent indicated a low or even negative ROI.
Additional diagnostic work revealed that mobility was failing because the wrong talent was being moved and because clear accountability for mobile talent was lacking. Those on the move were falling through the cracks. No one "owned" them. The units and leaders "exporting" such talent no longer had a vested interest in these employees; those "importing" such talent had less incentive to nurture them, at least as compared to their incumbent employees who were likely to remain with them longer-term. The structure of incentive compensation also worked against the interests of mobile talent. The company had increased its reliance on variable pay over base pay with significant short-term incentive payoffs keyed directly to individual and unit results. Operating under that pay structure, unit leaders had incentive to hoard their best talent.  Those receiving such talent had little incentive to invest in colleagues whose duration on their teams was limited at best. In effect, the structure of performance accountability in rewards conflicted with accountability for the company's mobile workforce.
"The structure of incentive compensation also worked against the interests of mobile talent."
Under these circumstances, it made sense to embrace mobile talent as "corporate assets," whose value extends beyond their immediate deployment. This classic economic "externalities" issue – where value accrues beyond the unit directly employing the individual and they bear the cost – it becomes imperative to move decision-making and associated investments to a level where the benefit-cost relationship can be more effectively aligned. Leadership understood the argument and acted on the evidence that the current approach to mobility was not working. First, they re-oriented mobility decisions from their current reactive or "opportunistic" orientation to a more deliberate talent development approach. Second, pursuant to that shift in orientation, they introduced a formal talent rotation program, where a select group of up-and-coming talent rotated through different parts of the business and geographies to meet corporate objectives. This talent served as a corporate or regional asset. Though utilized locally for different types of project or sales activity, they were not charged to the local business or geography. As such, there were incentives not only to accept them but to utilize them in a way that optimizes their skills and experience.
Subsequent ILM modeling showed significant changes in outcomes associated with mobility. First, the composition of the mobile workforce was changing as more early-career employees moved as part of their planned development. This did not preclude opportunities for more experienced employees to make moves later in career as fit their needs and company requirements. It meant that there was more organizational focus on using mobility for development and strategic business purposes. Second, there was no longer a success deficit associated with being mobile. Employees making moves were as likely as their less mobile colleagues to receive high ratings or be promoted. Importantly, they were no longer more likely to turn over. The bleeding of the company's mobile talent ceased, which helped improve the ROI.  
Speak with a Consultant
Complete the form below and a Mercer representative will be in touch soon to discuss your needs.