Real Estate as an Asset Class

26 May 2019
This paper provides an overview of real estate as an asset class, focusing on the characteristics of institutional commercial real estate in the US and outlines the four quadrants of Real Estate investing.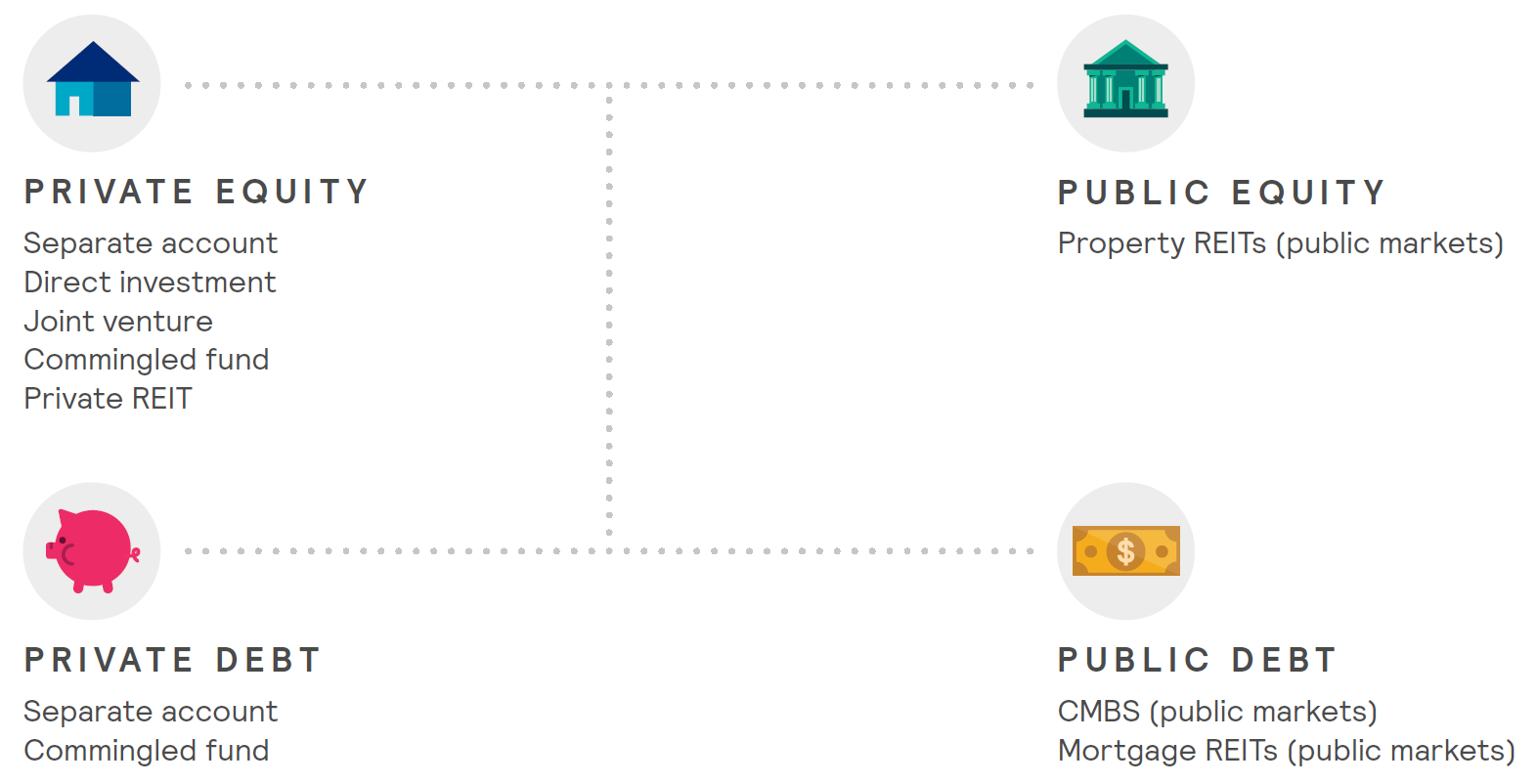 Real estate has repeatedly proved itself as a valuable component of an institutional investor portfolio. Over the long term, US core real estate has generated higher returns than fixed income and lower volatility than equities while consistently providing diversification benefits to both asset classes. A real estate allocation can help investors achieve a variety of objectives: high returns, stable income, inflation protection and diversification.
Through careful investment manager selection and implementation, a solid real estate portfolio can be built and maintained. Mercer's Real Estate Research team tracks hundreds of investment managers and thousands of investment strategies to locate the best opportunities within the current market environment. We encourage investors to consider and evaluate the risks and benefits of real estate as an allocation within their portfolios.
Download paper
Fill out your details below to receive the report in your inbox. If you do not have your pop-up blocker enabled, you will be prompted by your browser to download the article or to view it in a new window.