Mercer Investments Beliefs

01 February 2018
Every investor has unique objectives. Mercer's proprietary tools, breadth of expertise, global scale and decades of experience will help you achieve yours. Effective investment strategy requires clear thinking. Mercer holds a set of investment beliefs that underpin our approach and drives investment success.
If you want to learn more about the drivers of investment success, access the full version of Mercer Investments Beliefs.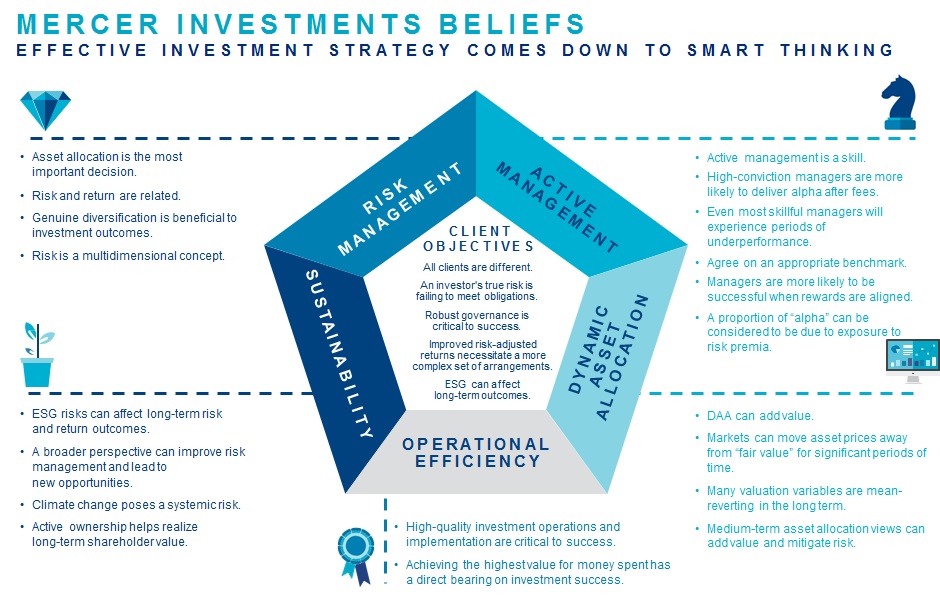 Download "Mercer Investments Beliefs" now
Fill out your details below to receive the report in your inbox. If you do not have your pop-up blocker enabled, you will be prompted by your browser to download the article or view it in a new window.