Technological, political, social and economic developments are pulling at the fabric of what it means to be global and what it means to govern, to lead, and to succeed. We have an opportunity to help drive a new shared narrative for our future — a less-divided one that will improve the state of our world.
Davos Daily - Tuesday, 23 January 2018
A message from our Chief Marketing Officer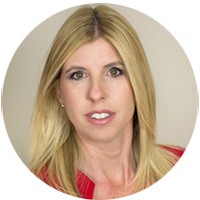 Today is the official first day of the World Economic Forum's annual meeting in Davos, Switzerland. Amidst avalanche warnings, Mercer's When Women Thrive fourth annual breakfast was kicked off by Mercer President & CEO Julio Portalatin and Pat Milligan, Global Leader of When Women Thrive and Mercer's Multinational Client Group, to a packed audience. The event featured not one, but two panels with leaders from Unilever, Salesforce, SAP, Care.com, Itaú Unibanco, Vista Equity Partners and the author of That's What She Said: What Men Need to Know (and Women Need to Tell Them) About Working Together. The discussion got off to a great start when Julio reminded us that this is not a women's issue, or a men's issue, but rather an issue that women and men must solve together!
The crowd quickly engaged with many aspects of this timely conversation. Leading from the top, using advanced analytics to understand your company's needs, and focusing on retention, engagement and trust were just a few of the compelling topics discussed. If you missed it, below is a replay of the event and commentary from some of the panelists..
After the event, I was able to catch up with Marsh & McLennan Executive Vice President and General Counsel, Peter Beshar. Coming out of his successful annual session on cyber security, Peter shared insights about the panel and other highlights he is seeing at the WEF this year. Check out our conversation (and the snow surrounding us!) below. While we didn't get to sneak in with our video cameras this morning, Oliver Wyman also enjoyed a full agenda today, hosting their Mega Disruption Executive Breakfast and Roundtable this morning, an annual State of Financial Services luncheon this afternoon and, tonight, I'm looking forward to hearing CEO Scott McDonald speak at our client dinner on the Workforce of the Future (the one topic everything keeps coming back to!).
That's it for now!
Jeanniey Mullen
Live from Davos – Mercer Private Executive Briefings
Mercer CEO Julio Portalatin and fellow global executives, Pat Milligan and Renée McGowan, will lead future focused discussions that explore new approaches to closing the gender and long-term savings gaps.
We'll be live streaming our breakfasts. Sign up for notifications or watch live by following MercerInsights.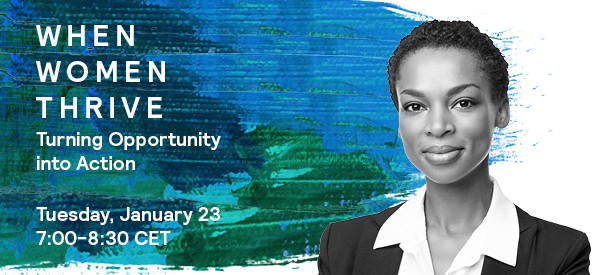 Turning Opportunity into Action
2017 headlines prove that people talk the talk, but are not walking the walk. Data, facts and talk are not moving the needle – in fact the economic gender gap has widened to 217 years. Leaders and organizations must ask themselves, "Are we making progress or noise?"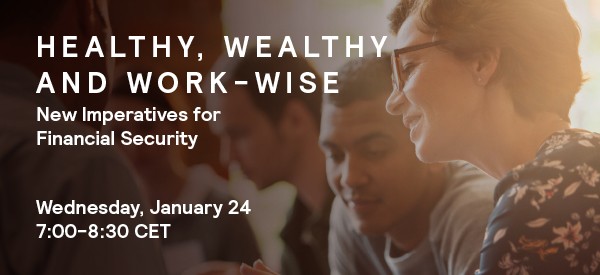 New Imperatives for Financial Security
Join us to explore what leaders believe will be the biggest advancements impacting how people live, work and save – including structural and technological changes needed to address the financial security gap of at risk segments.

Join the Conversation Live
Sign Up for Davos Updates
Fill in your details below to receive notifications on Mercer's Private Briefings.