Remarks from Haig Nalbantian: Celebrating the Consulting Profession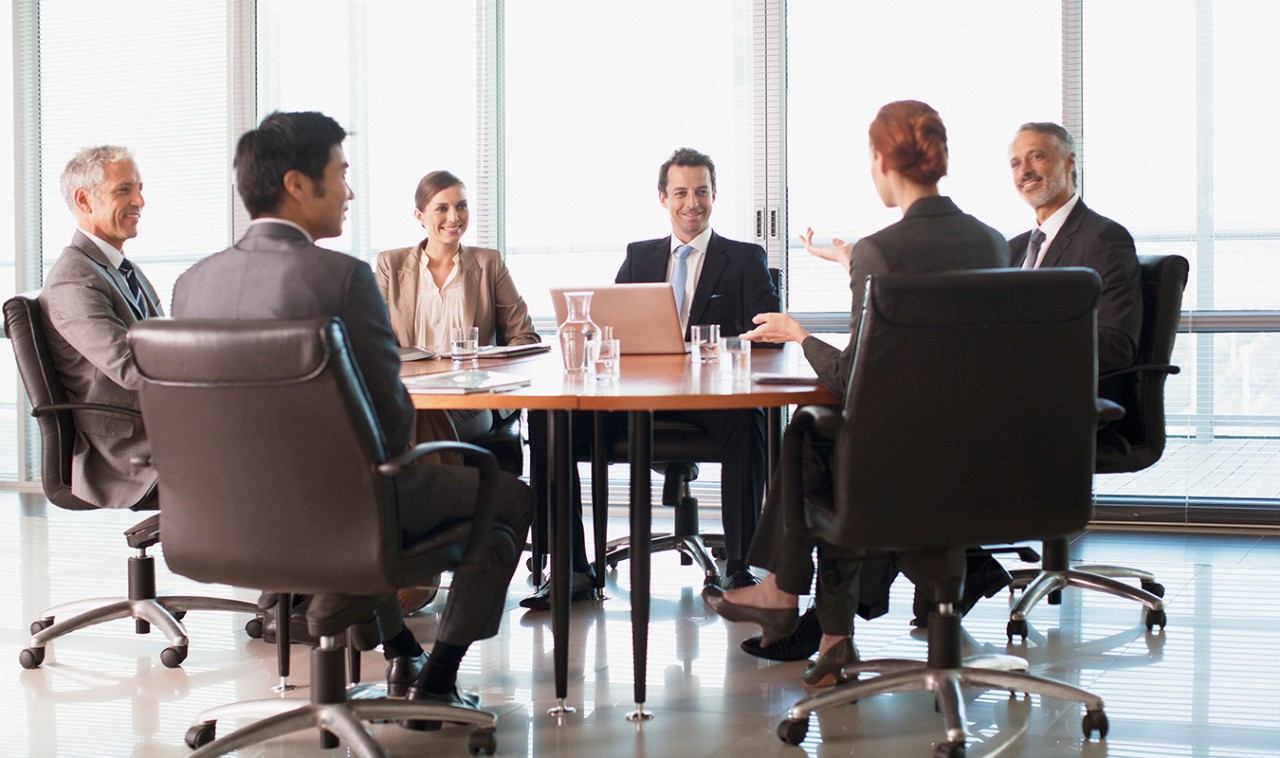 23 July 2019
*The following remarks were prepared for delivery at Consulting Magazine's Awards Gala dinner on June 13, 2019, at the Mandarin Oriental Hotel in New York City. To honor those colleagues who were with me and the many colleagues, leaders and clients who have contributed so much to my career and life, I want to share the full-length version which was much abridged at the podium.*
Introduction
It is an honor to be celebrated in the presence of a group of such accomplished consultants. I want to thank all those at Consulting Magazine - in particular, our host Joe Kornick - and at Mercer - especially, our Chief People Officer, Marcelo Modica - who made this evening possible for me.
I can tell you sincerely that I feel I get an award every day I go to work. For what else can you call it when you are able to do the work you love, with great clients and client organizations and with a remarkable team of professionals who share a passion for the work we do, a commitment to each other and a determination to deliver the highest value to our clients . . . and more.
I'm talking about professionals like the two very special teammates who are here with me this evening:
Rick Guzzo, a renowned Industrial/Organizational Psychologist and scholar who left an already distinguished career and tenured professorship in academe to help us build our team, our capabilities and our business in the area of evidence-based workforce management. Rick and I first started working together thirty-seven years ago when we were both on the faculty at New York University. A brilliant thinker with incredible intellectual dexterity and business acumen, he's been my longest, closest research partner and has played a seminal role in creating and managing our business. My admiration for him is boundless.
Brian Levine, who joined our group almost twenty years ago as a young, up-and-coming labor economist and quickly became a powerful IC and business innovator. Extremely intelligent, dedicated and persevering, he created some of the core methods and offerings responsible for our growing commercial success, particularly our work in the area of pay equity. And as a consultant, he has built some of the most enduring client relationships we enjoy today. In recent years, he has served as co-leader of our group and he now leads our global pay equity business. He has been as fine a partner in this journey as I could ever dream of and a true friend.
Thank you, Rick and Brian for sharing this special occasion with me.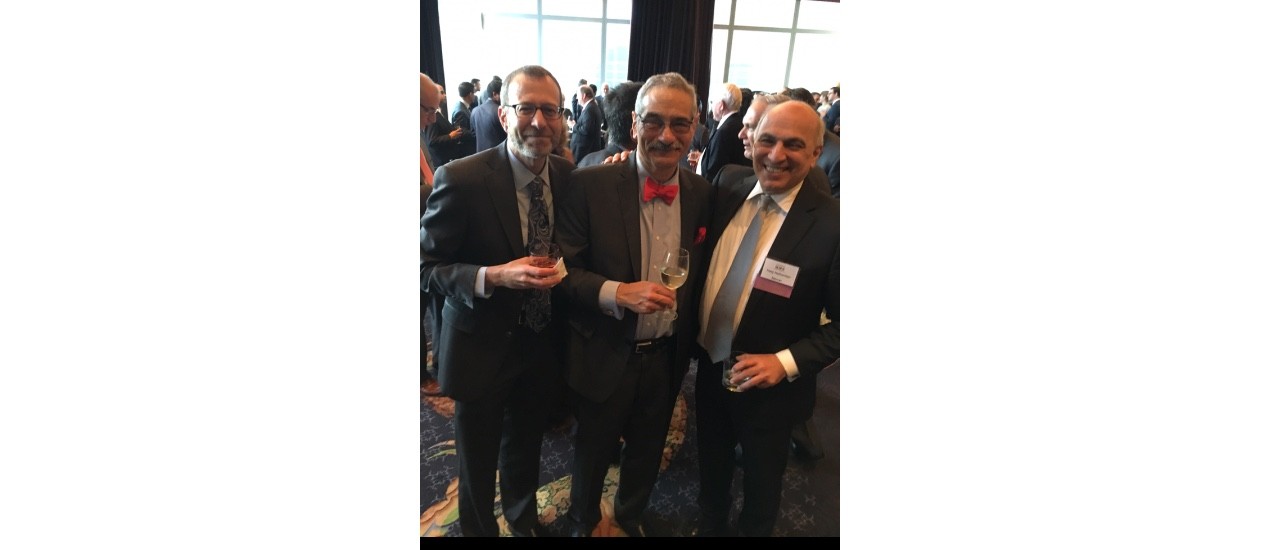 It is colleagues such as these and the creative, substantive work we do together that have made my career at Mercer so rewarding and happy. It is the opportunity to do this work with smart, ambitious clients determined to improve their organizations that has made my work as a consultant so fulfilling.
My Story
My career as a consultant began thirty years ago. I had been teaching economics at New York University (NYU) and serving as Deputy Director of NYU's CV Starr Center for Applied Economics. In that latter capacity, I had the chance to pursue my research and run a program on incentives and organization which brought me into regular contact with leading scholars from other disciplines as well as Compensation and HR practitioners from industry.
My work at the Starr Center taught me the value of interdisciplinary research and exchange and the limitations of my own discipline of economics, on its own, to solve real-world business problems. Economists needed greater familiarity with learnings from other social science disciplines, like Industrial-Organizational Psychology, that closely study human and organizational behavior. They needed more exposure to actual business operations and access to organization-level workforce and performance data to better understand the micro-economics of human capital formation in organizations and drivers of workforce productivity. At the same time, I realized that there was a huge opportunity to bring more of an economic perspective and a more disciplined empirical approach to the people side of business - both of which were decidedly absent among practitioners. Many organizations say their workforce is an "asset," but how many of them actually manage their workforce as if it were an asset? How many consider their workforce-related expenditures as investments as opposed to costs? Not enough for sure – certainly not then and, frankly, still not enough now.
So, in 1989 I went to Mercer's sister company, NERA, with a proposal to build the capabilities to help organizations implement an asset management approach to decisions about incentive and compensation design and broader workforce strategy and management. Amazingly they liked the idea and invited me to join them to pursue this effort. I thought I would do this for a few years at NERA and then try to retrieve my academic career. That was not to be. Those "few years" somehow turned into thirty!
When, in 1993, the then CEO of Mercer, the late Peter Coster, reached out to me to become the Research Director of an inter-company task force assembled to develop ways to measure and understand the economic impact of people practices, I did not realize how dramatically my career was about to change. I was embarking on what would become a long professional journey at Mercer, an entrepreneurial, IC-development venture that would permit me to combine my twin loves of research and consulting to help pioneer a new management discipline we call "Workforce Sciences." At Mercer, I had found my professional home.
A truly visionary leader, Peter Coster appreciated that what we aimed to accomplish required a long-term commitment. This was not about consultants meeting in a room to cobble together a new framework and offerings. Our venture required conducting fundamental research, bringing together multiple disciplines, tapping into new and unique forms of data, applying and testing advanced analytical methods to uncover the story within those data and help organizations make better workforce management decisions. This was serious, substantive work that required long-term investment and lots of patience. And that's what Peter delivered. He lived up to his vision. 
To lead and manage our team, he turned to his trusted colleague, Dave Kieffer, a consulting pro, master communicator and seasoned Mercer leader who had an uncanny understanding of what it takes to navigate research requirements and business imperatives. Under Dave's unwavering leadership (and protection), we built powerhouse group of economists and I/O psychologists, professionals like Bruce Wang, Luis Fernando Parra, Wei Zheng, Douglas Dwyer, Katie Noonan, Gigi Foster, Wendy Hirsch, Stefan Gaertner, Matt Stevenson, Gail Greenfield, Sonya Kim, Matt Sato, as well as an experienced, innovative and hard-driving business consultant, Jay Doherty (MBA), to help shape and deliver our early agenda. We persisted and doggedly built the offerings and experience that have made our group the unique business and IC engine it is today. Over the years, many other talented colleagues joined the group, expanding the disciplines represented to include statistics, data science, actuarial science, business administration, political science, human development/family science, biostatistics, among others, to drive further innovation and commercial growth. I wish I had time to name more of the great people who have contributed to the success of this extraordinary undertaking. 
Gratitude to Leadership
I cannot overstate the extent of gratitude I feel towards Mercer/MMC for providing me this exceptional opportunity and sticking with our team through all the ups and downs. It is frankly a remarkable story, one that does not play out much in the consulting world where real research is often thought of as a purely academic exercise and primacy is often given to speed over depth in driving start-up, commercial operations.
The commitment has been steadfast. It is best represented in, Pat Milligan, the Global leader of Mercer's Multinational Client Group. Pat is a bold thinker who has tirelessly and successfully worked to bring evidence-based consulting around big strategic and socially consequential issues to the forefront at Mercer and to clients in the markets we serve around the world. We have worked together the last ten years. It was Pat who decided to create Mercer's Workforce Sciences Institute to help ensure that we remain a center of innovation and continue to tap and advance the research foundations of our client work. Pat is also here with us this evening. Thank you, Pat, for your extraordinary leadership and relentless drive to think big and make a real difference for Mercer, our clients, and society at large.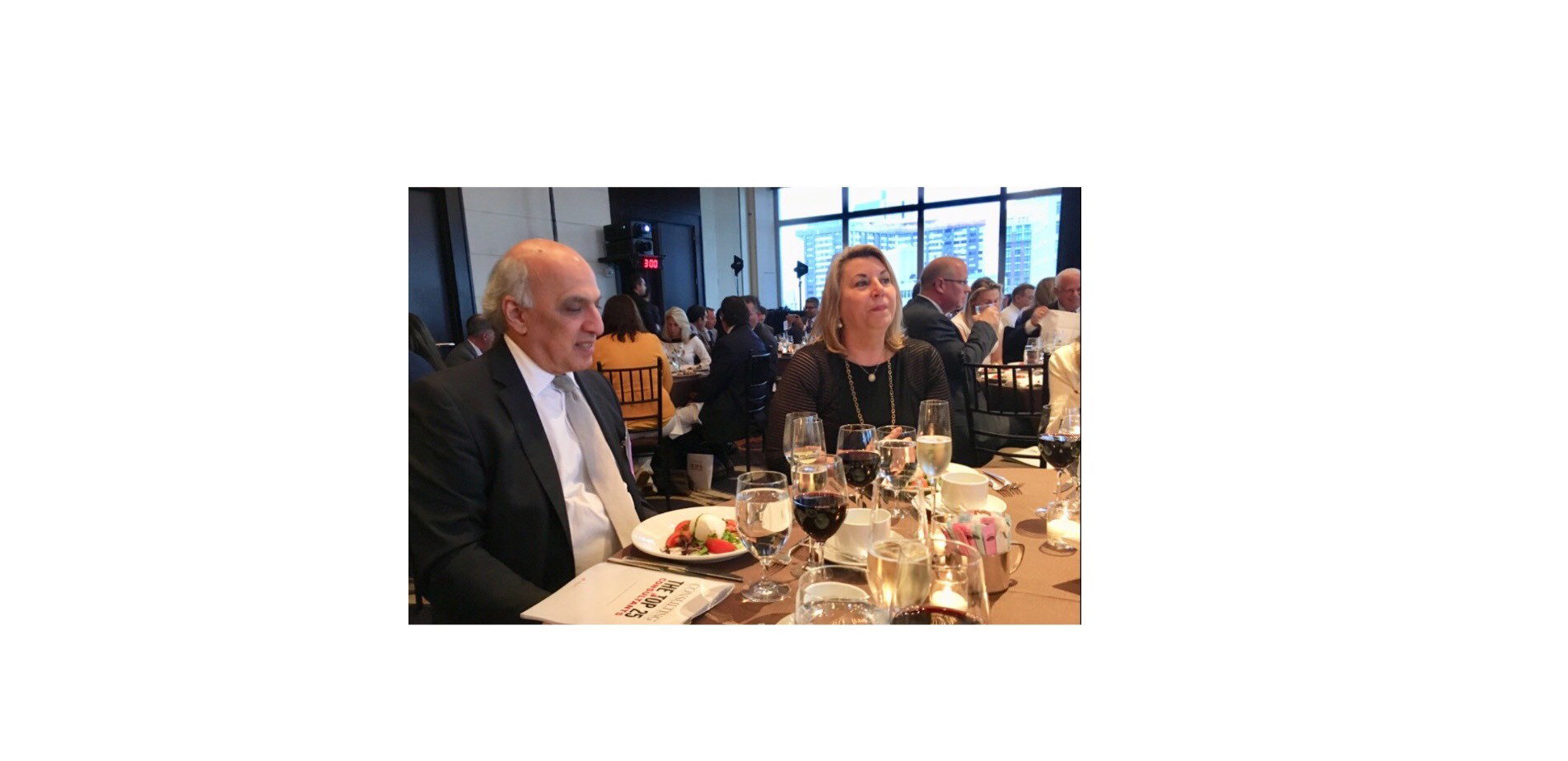 Gratitude to Clients
Finally, I am particularly gratified that Consulting Magazine chose to honor me for "Excellence in Client Service." Clients have played a huge role in my career as it required a great act of faith on the part of many of them to embrace the new, empirically-driven approach we proposed to bring to the people side of business.
I think of those early clients during our "start-up," R&D-focused years, for example, Dr. Edgar Sack, then CEO of Zilog Corporation, Anne Szostak, then Executive Vice President and CHRO of Fleet Bank, Patricia Nazemetz, then CHRO of Xerox Corporation, Steve Michel, then CHRO, Intermountain Health, Charlie Boylan, then Worldwide Partner and CHRO, Mercer, Kurt Fischer, then Head of HR at Quest Diagnostics and subsequently SVP, HR of Corning, Inc., and Karl Fischer, then SVP Compensation (now CHRO, Americas) at Marriott International. These clients took a chance on us when our ideas were novel, our approach still unproven and our experience limited. They gave us the opportunity to demonstrate the value of our ideas and deliver on the promise of our methods. 
And then in the early years of our commercialization and business growth, there were other clients like David Murphy, then Vice President and CHRO, Ford Motor Company and later Executive Vice President and CHRO of McGraw-Hill Companies, Sarah Meyerrose, then Executive Vice President and Chief Administrative Office at First Tennessee National, Leslie Mays, then Vice President and Chief Diversity & Inclusion Officer at Pfizer and subsequently Chief Diversity Officer of Avon Products Inc., Liz Gottung, then Senior Vice President and CHRO at Kimberly Clark Corporation, Susan Podlogar, then Vice President, Total Rewards and Productivity leader at Johnson & Johnson (now Executive Vice President and CHRO at MetLife), Laurie Ledford, Senior Vice President and CHRO of Marsh & McLennan Companies, Inc., Marcelo Modica, Senior Partner and Chief People Officer of Mercer, to name just a few. These clients embraced advanced workforce analytics before it was common practice. They were in the vanguard of the movement to bring evidence-based-management of human capital to HR. Without their vision, faith and sheer gutsiness, we would not exist today. Because of these and other clients, an inviolable commitment to ensuring we always live up to the explicit and implicit commitments we make to clients in every project became, for me, quite simply, an act of reciprocity. I hope I have lived up to that standard and that all my clients feel their investment and confidence in me and our Mercer team was warranted by the quality and impact of the work we delivered.  
Our Profession
We are in a wonderful profession: it is one that asks us to teach at the same time it demands we continuously learn, one that affords a huge diversity of experience and varied challenges that we are asked to address. Most importantly, consulting gives us the ability to have impact on the success of many different organizations, the progress of whole economies and the lives of tens of millions of employees across the world.
How can you beat that?
Thank you