3 Steps to a More Balanced Workplace and Society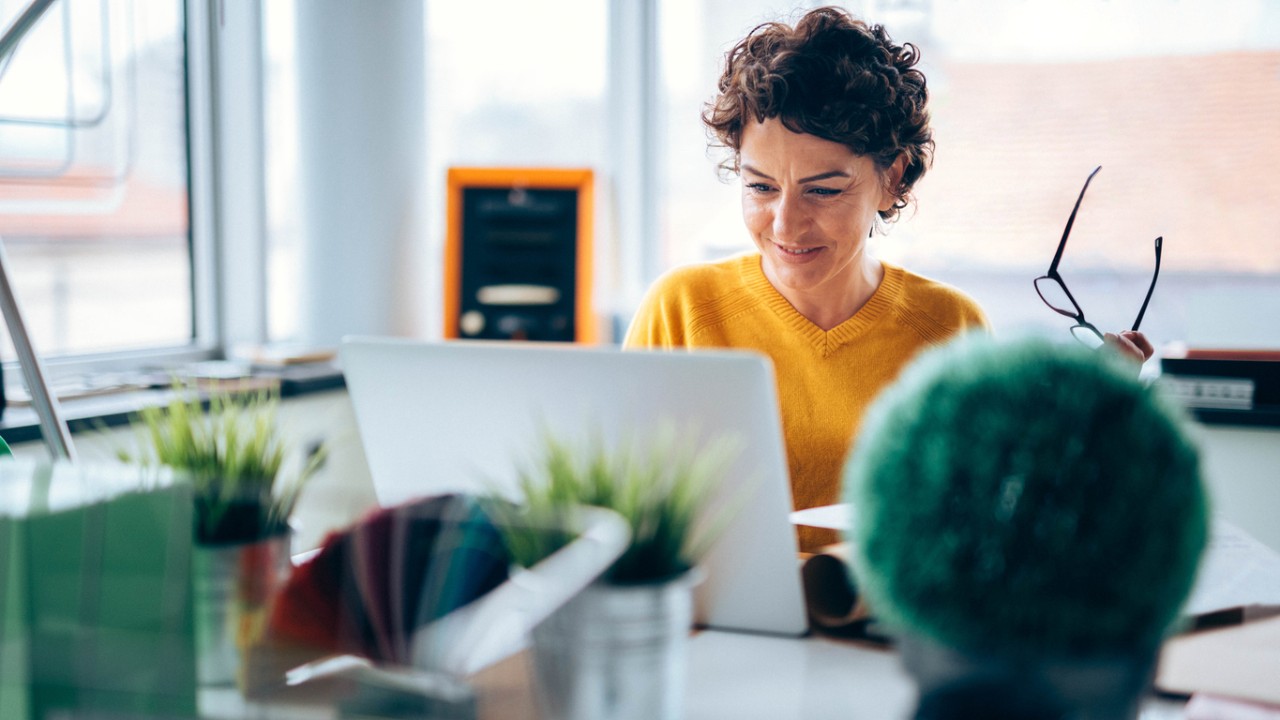 01 March 2019
3 Steps to a More Balanced Workplace and Society
By Cecilia Giordano 
I always knew that when I grew up I could achieve anything I set my mind to, that being a woman was not a barrier, and the only real limit was self-imposed. I managed to grow as a whole woman, striking a balance between my personal and professional life. And I strongly believe that this is thanks to the education I received.
I wonder what the relationship is between women´s upbringing, culture, and prosperity. Why does the gender gap widen, in spite of all conscious efforts by governments and companies to close it?
The fifth edition of our "When Women Thrive, Businesses Thrive" report shows that there are consistent, genuine efforts to make organizations thriving workplaces for both men and women; but the  gender gap is actually widening instead of closing.
Change begins with oneself, and we are responsible for achieving a fairer and more diverse society. Therefore, I would like to share with you three specific actions where we can add our voice:
1.    By assuming our responsibility and being agents of change. I think, feel and believe that we have to bear responsibility for this matter, as human beings. We should align what we say with what we do to really create a fairer and more diverse society. That is why actions speak louder than words, and action should be meaningful –at the individual level– and consistent to have a positive impact on this matter. I must admit that I am personally grateful to all the people –both men and women– who helped me develop. So it is really important to me today to return that help in specific actions such as mentor for walks in Vital Voices and collaborating in the Individual Mentoring Program, which require me to share my time, experiences and, especially, be aware that I am having an impact on another woman so that she can develop both personally and professionally, thus fulfilling her goal.
2.    By developing public policies. Let me share with you the actions we have taken at Mercer. Since 2017, we have actively participated in the Gender Parity Initiative –a project sponsored by the Inter-American Development Bank (IDB) and the Chief Office of the Cabinet of Ministers of the Argentine Republic– as a co-chair in the private arm to identify why women do not thrive despite the fact that the rate of women entering university is higher than men, and they manage to graduate earlier and with higher honors. Only 17% of women reach decision-making positions in organizations. So we committed ourselves to diagnose the situation in Argentina using Mercer data, points of view and interviews with CHROs and CEOs of leading companies in the country. To promote public policy reforms, men and women should be guaranteed the same conditions and, thus, the same opportunities. Providing men and women with the same opportunities under disparate conditions exacerbates the problem instead of solving it. Here there was a personal commitment from employees and from Mercer as an institution to be part of this initiative. Through our actions, we can help model public policies that can provide men and women with equal conditions. I feel that our voice was heard and we assumed a leading role.
3.    By raising more sensitive men and women who do not wait for prince charming. I am convinced that the representation and pay gap is firmly embedded in the culture and upbringing of our children. We need to break gender stereotypes and that is our responsibility as parents, brothers/sisters, uncles/aunts, teachers, mentors, and responsible adults. However, by breaking gender stereotypes I do not mean that we become equal. I think there are essential and distinguishing features in men and women skills that are more associated with our physiological and brain constitution, and that difference is beneficial in terms of results-based work, empathy, collaborative working, focus and priority. It is our responsibility that women do not look for prince charming and men are not insensitive human beings.
Today, Mercer provides me with a thriving environment to align my personal purpose with the organizational goals, so that I can thrive.
At Mercer, we are committed to be part of the change through our specific contribution of data and diagnoses to the development of public policies, creating more thriving workplaces for our employees, encouraging diversity of opinion and making each of us raise our voices and take action to bring about a sustainable change, so that we can live in a fairer and more diverse society.