CONVERSATION ON WORKFORCE OF THE FUTURE

Pat Milligan
Senior Partner, Global Leader,
Multinational Client Group, Mercer
Pat is the Global Leader of Mercer's Multinational Client Group and the architect of Mercer's When Women Thrive program. Throughout her career, she has pioneered and delivered innovative work in the areas of people strategy, talent management and workforce engagement. Her work and thought leadership focuses on leading through disruption and workplace gender equity.
During Pat's 13-year tenure with Mercer, she has held multiple leadership roles including President of the North America Region, President of Mercer's Global Talent business, and Chief Marketing and Sales Officer. Before joining Mercer, Pat led Mellon HR Services and held various P&L leadership roles at Towers Perrin.
Pat is an advisor to the World Economic Forum and drives Mercer's involvement in multiple projects. She has been recognized by Consulting Magazine as one of the nation's top 25 consultants (2012), and named among Women Worth Watching (2010) by Diversity Journal. She currently sits on the board of EDGE, the leading global assessment methodology and business certification standard for gender equality, and is an active mentor, sponsor, and passionate advocate for advancing progress for women at work.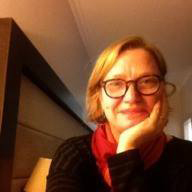 Dr. Lorna Friedman
Global Health Leader,
Multinational Client Group, Mercer
Dr. Lorna Friedman rejoined Mercer in 2017 in the role of Global Health Lead for Mercer's Multinational Client Group. Lorna has extensive experience designing health solutions for multinational employee populations including risk analysis, operational and benefit design, onsite clinics and diabetes and maternity management. Previous roles include Director of Health Benefits for Bupa Global based in London, where she oversaw health and network operations across 90 countries. Prior to that, she was a Partner in Mercer's Global Health Management practice from 2010-15, working with our leading clients in financial services, tech and pharma on their health strategies.
Lorna trained in Pediatrics at The Children's Hospital of Philadelphia. She has held academic and teaching positions at University of Pennsylvania and Cornell Medical College and also holds an MBA from Columbia University. Lorna has published and presented on issues regarding public health including the Institute of Medicine, the Agency for Health Care Quality and Research and the International Aids Conference. Her business career includes over 20 years at both domestic and international health plans including CIGNA and CIGNA International. She has served on several boards with a focus on improving access to health including the Global Business Group on Health, The American Council on Exercise and the March of Dimes.
KEYNOTE PRESENTATION: INNOVATING AND DISRUPTING AN INDUSTRY – CAREGIVING AND THE MODERN WORKPLACE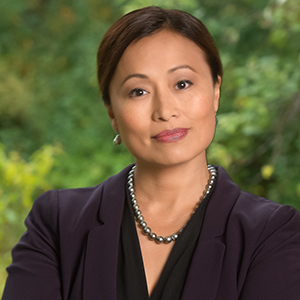 Sheila Lirio Marcelo
Founder, Chairwoman And Ceo, Care.com
Sheila founded Care.com in 2006 after her personal challenges as a young working mother finding care for two small children and ailing parents shed a spotlight on the massive care needs of families everywhere. Today, the company is the world's largest online destination for finding and managing family care, serving more than 28 million people across 20 countries.
Committed to building a company that can be both profitable and mission-based, Sheila continues to drive innovation across Care.com's platforms and services to enable families to find care and caregivers to find meaningful work, while also leveraging the company's data and reach to drive systemic change across the care economy as a whole.
Prior to founding Care.com, Sheila was an Entrepreneur in Residence at Matrix Partners and held executive positions at Upromise, helping families save for college, and at executive search engine TheLadders.com. She sits on the Boards of Northwestern Mutual, Boston Children's Hospital Board of Trustees, the U.S. Library of Congress Trust Fund, and the Philippine Development Foundation. She is a member of the Council on Foreign Relations and the Massachusetts Competitive Partnership and advises numerous start-up companies. Sheila graduated from Mount Holyoke College and received her J.D. and M.B.A. degrees from Harvard University.
GALLERY: MEETING THE HEALTH NEEDS OF A MULTI-FACETED WORKFORCE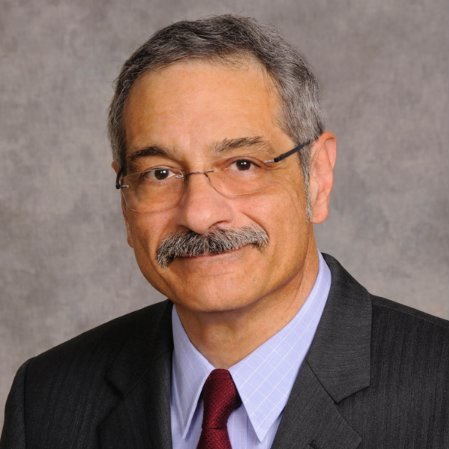 Rick Guzzo
Co-founder of Mercer's
Workforce Sciences Institute
Rick Guzzo co-leads Mercer's Workforce Sciences Institute, a research and innovation center, and is based in Washington, DC. In addition to R&D responsibilities, Rick delivers data-based advisory work primarily to large, global clients on a wide range of strategic workforce issues. His recent publications include an article in Industrial and Organizational Psychology on big data and work and a forthcoming chapter in the SIOP Frontiers Series book Workforce Readiness.
Rick has been with Mercer since 1997 and previously was a professor at McGill University (1978-1980), New York University (1980-89), and at the University of Maryland (1989-97). A Fellow of the Society for Industrial-Organizational Psychology, his BS degree is from The Ohio State University and his PhD is from Yale University.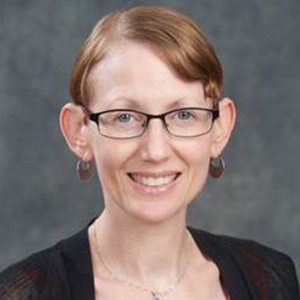 Gail Greenfield, PhD
Principal Workforce Strategy & Analytics, Mercer

Gail is a Principal in Mercer's Workforce Strategy & Analytics practice in Washington, DC, specializing in diversity and inclusion analytics. Gail has more than 15 years of experience helping organizations identify interventions that will enable them to drive performance through improvements in the management of their talent and create diverse and inclusive workforces. Her insights on pay equity have been featured by leading publications and organizations such as the Washington Post and WorldatWork.
Gail has extensive experience conducting diversity-focused internal labor market analyses and pay equity analyses for organizations in a variety of industries, including financial services, insurance, wholesale, transportation, manufacturing, healthcare, pharmaceuticals, and hospitality. Gail also directs the diversity survey of the US cable and communications industry that Mercer conducts on behalf of The National Association for Multi-ethnicity in Communications (NAMIC) and Women in Cable Telecommunications (WICT).
Prior to joining Mercer in 2000, Gail was an assistant professor of economics at The College of Wooster. More recently, Gail worked as a senior program officer for the National Research Council.
Gail received her PhD in economics from Claremont Graduate University and her bachelor's degree in business economics from the University of California, Santa Barbara.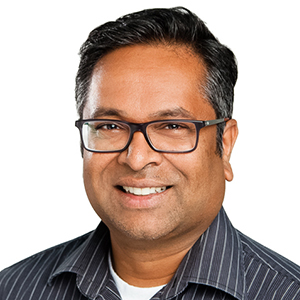 Sandeep Pulim, MD
Chief Innovation Officer, Medici
Dr. Sandeep Pulim is a physician entrepreneur and digital health pioneer. Prior to joining Medici as Chief Innovation Officer in 2017, Sandeep helped to build one of the first venture-backed e-learning platforms (medschool.com) during his 3yr year of medical school. Since then Sandeep has been building innovative digital health technologies to help improve care delivery, access, and outcomes for both patients and providers. Sandeep joined the MDLinx.com team in 2009 and helped to grow the US MD user base from 120,000 to over 330,000 by starting new learning paradigms (SmartestDoc series) for doctors in over 30 specialties. In 2012 Sandeep Co-Founded and served as the Chief Medical Officer of Health Recovery Solutions (HRS) a mobile-enabled patient engagement solution to prevent all-cause 30-day hospital readmissions. Sandeep helped guide the company through their randomized clinical trial and signed the largest health system in NJ as their first client (the solution is now deployed in over 15 hospitals and is experiencing rapid growth). In 2014 Sandeep joined At Point of Care as Chief Medical Information Officer and helped design and deliver Watson based cognitive learning tools via a partnership with IBM to over 200,000 HCPs. Sandeep was instrumental in a working with top 50 pharma companies, and patient advocacy groups to bring new solutions for doctors and patients at the point of care while generating over $1.5mil in sales in just the second year of the Watson service. Sandeep is deeply connected to the healthcare innovation ecosystem and has mentored over 40 digital health startups via collaborations with Blueprint Health, StartUp Health, Health for America and HealthXL.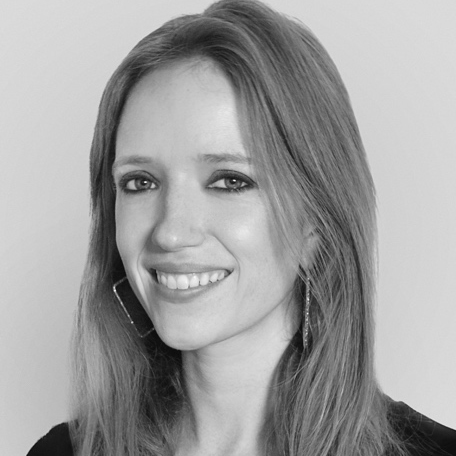 Katherine Ryder
Founder and CEO, Maven
Kate Ryder is the founder and CEO of Maven, the only virtual clinic dedicated to women's and family health. Named one of Fast Company's "10 Most Innovative Healthcare Companies in 2018," Maven's leading family benefits platform advances women in the workplace and makes it easier for parents to start and grow a family during a critical time in their careers. Maven was founded in 2014, operates the largest proprietary women's and family health telehealth network in the country, and has raised more than $40m in capital from top investors including Sequoia and Oak HC/FT.
Kate previously worked in venture capital and journalism, writing for the Economist from Southeast Asia, New York, and London. In 2009, she worked with former U.S. Treasury Secretary Hank Paulson, helping him write his memoirs about the U.S. financial crisis. Kate received her B.A. from the Honors College at the University of Michigan and her MSc from the London School of Economics. Kate lives in Brooklyn with her husband, son, and daughter.
EMPLOYER SPOTLIGHT: STRATEGIES FOR HEALTHY WORKERS IN THE MODERN WORKPLACE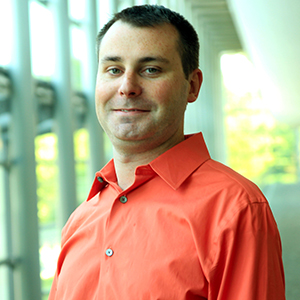 Jeff Bergin
Benefits Consultant, Total Rewards, SAP
Jeff Bergin manages SAP's North America Health and Wellness benefit plans, and is based in Newtown Square Pennsylvania. Jeff has lead major transformational and innovative efforts in the Benefits areas. These efforts have helped SAP reach number 28 on the Forbes best places to work.
Jeff has been with SAP since 2011 and previously held various benefit administration and vendor relation roles. He has a BS degree in Business Administration with a minor in Human Resource Management from Bloomsburg University.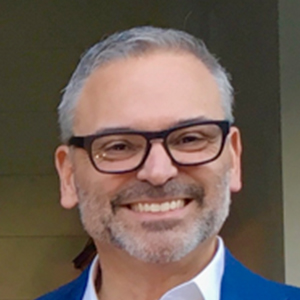 Alan Gilbert
Director for Health Policy, Government & Community Strategy, GE healthymagination, GE Ventures
Alan joined GE healthymagination in 2011 and is Director for Health Policy, Government & Community Strategy. In his role, he leads health policy and is engaged as an activist for incubating new ideas that map the future for GE's business worldwide, through private and public collaborations and partnerships in health and healthcare. He previously has held positions as health policy advisor to President George W. Bush in the White House, senior advisor to HHS Secretary Tommy Thompson, counsel in the U.S. Senate and House of Representatives, and Senior Vice President and Counsel for the Pharmaceutical Research and Manufacturers of America. Alan resides in Washington, D.C.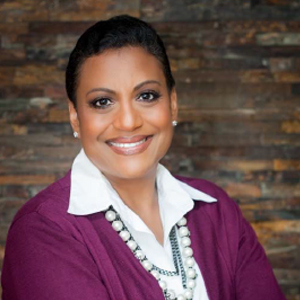 Stacey Davis Stewart
President, March of Dimes
Stacey D. Stewart joined March of Dimes as its fifth President on January 1, 2017. In this role, Stewart heads the organization leading the fight for the health of all moms and babies. She is responsible for all aspects of the organization's strategy, vision and operations. Stewart came to March of Dimes from United Way Worldwide, where she held several positions, most recently serving as U.S. President of United Way, the nation's largest nonprofit organization. There she provided strategic direction for more than 1,000 local United Ways. Stewart was also responsible for United Way's national efforts in education, financial stability and health as well as guiding efforts to enhance the brand and grow revenue. Stewart spearheaded the transformation of United Way from a pass-through fundraiser to a leading organization for local community impact. Prior to becoming U.S. President, Stewart served as Executive Vice President, Community Impact Leadership and Learning. In this role, Stewart developed global partnerships to advance community impact in more than 40 countries. A business veteran, Stewart has also held a number of senior roles, including Chief Diversity Officer and Senior Vice President for the Office of Community and Charitable Giving at Fannie Mae, as well as President and Chief Executive Officer for the Fannie Mae Foundation. Additionally, Stewart has an extensive background in finance and investment banking, having served as Vice President for Pryor, McClendon, Counts & Co., and as a senior associate for Merrill Lynch, specializing in financings for state and local governments. Stewart has a master's of business administration in finance from the University of Michigan and a bachelor of arts in economics from Georgetown University. She also holds honorary degrees from Trinity University, Morgan State University, Texas Southern University, Lincoln University and Alabama A&M University. She currently serves on several boards nationally and in the Washington, D.C. metropolitan area. Stewart is married to Jarvis C. Stewart, the Chairman and Managing Partner of I + R Media, LLC, a strategic communications firm based in Washington, D.C. The Stewarts have two children, Madeleine and Savannah.
MODERATOR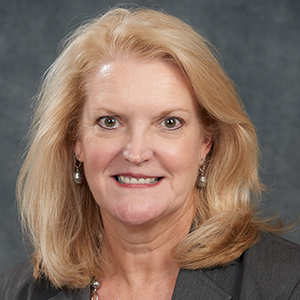 Tracy Watts
Senior Partner,
U.S. Leader for Health Care Reform, Mercer
Tracy Watts is a Senior Partner and the U.S. Leader for Health Care Reform at Mercer. A consultant with Mercer for over 30 years, she specializes in health care cost management, assisting employers in the design, evaluation, and ongoing management of health and group benefit plans for active and retired employees.
As a spokesperson for Mercer on healthcare reform as well as Mercer's National Survey of Employer-Sponsored Health Plans, she has been quoted by The New York Times, The Wall Street Journal and The Washington Post. She has also appeared on CNN, Fox News, MSNBC, ABC News, C-Span, PBS Nightly Business Report and NPR. She has co-authored several articles on the impact of health care reform on employer sponsored health plans and frequently represents employer interests to policymakers in Washington, DC. She blogs daily on the Mercer U.S. Health News site at www.ushealthnews.mercer.com.
In 2018, Tracy was named a "Top 25 Consultant" for excellence in healthcare by Consulting® Magazine. She is currently on the Policy Board of Directors and the Executive Committee for the American Benefits Council. She has served as a member of the National Business Group on Health National Leadership Committee on Consumerism and Engagement and the Standards Committee for URAC/American Accreditation HealthCare Commission.
Before joining Mercer in 1987, Tracy was employed in the benefits department of Diamond Shamrock Corporation in Dallas, Texas. Tracy is a graduate of Texas Christian University and has attended Mercer's Executive Leadership Development Program.