Is Juneteenth a celebration, commemoration, or a call to action?
As this year's holiday approaches, many leaders are asking, "How should our company be approaching this important day?"
Juneteenth is the anniversary of the day in 1865 when news of the Emancipation Proclamation finally reached the enslaved people in Galveston, Texas. The first Juneteenth in 1866 was a day of joy, with food and singing and a celebration of freedom and progress.
The day is also a story of injustice and of freedom delayed. The long wait between the signing of the Emancipation Proclamation and when the news arrived — and an even longer wait for the 13th Amendment to be ratified — is evidence of a bleak pattern that began with enslavement and has extended to modern examples of institutional racism.
In 2020, Juneteenth gained much more awareness in the wake of the murders of George Floyd, Breonna Taylor, and others. As the Black Lives Matter movement took off, the nation's attention was drawn to deep and serious problems of systemic racism. This sparked new conversations about events in American history affecting Black people that had never been adequately included in education curricula or centred in public memory — such as the Tulsa Race Massacre. 
One of those important events was Juneteenth.
Broader awareness of Juneteenth has therefore come hand in hand with an important national reckoning as we confront the uncomfortable truth that racism, violence, and economic disparity are not simply a matter of historical record but persist as a present-day reality for many Black Americans.
In 2022, Juneteenth celebrations will be more visible across the US as we come together to celebrate and commemorate the Black American experience. Moreover, the holiday has found global resonance as other countries and ethnicities have adopted it as a symbol of emancipation, using it as a call to action to create more equal opportunities for all.
It isn't surprising, therefore, that many US and global companies want to be part of this holiday and acknowledge it along with their employees.
There is a temptation for companies to treat Juneteenth similarly to events such as International Women's Day or Pride Month. As a celebration of diversity, they might offer employees the day off, a party or celebratory messages. In fact, our research shows that, where previously, no companies offered Juneteenth as a paid holiday, 9% of companies plan to do so this year.
But is a boilerplate celebratory approach always appropriate to the history of Juneteenth and its current meaning in our society, especially for our Black employees?
Thoughtful companies are grappling with these questions as they explore how to mark and talk about this day with employees in a way that is culturally sensitive, inclusive, and respectful.
Before you plan a party or offer a day off, we recommend leaders answer an important question: "What are we trying to achieve by elevating the holiday?" Few companies have fully framed their positions, and a thoughtful answer to this question will provide you with important guidance on the right way to observe the day in your company.
One thing is clear: Juneteenth cannot be approached as a "greeting card" holiday. It will never be an easy, check-the-box exercise where we give lip service to diversity. There are myriad complexities around the event itself, and the unique situation, challenges and opportunities all need to be considered.
In this way, the Juneteenth holiday can serve not only as an observance but as a rallying cry for action as well as an opportunity to educate.
This process need not be limited to this day or to the United States. Problems of bias and inequality are global, affecting many communities and populations. No region is immune to these kinds of issues. Companies can use this moment to reflect on other holidays that might similarly honour the experience and journey of the various groups that make up their organisations, anywhere in the world, and consider how to foster a greater sense of belonging.
Over time, we believe we will see an increase in recognition of such days. Some employers may even choose to offer a floating holiday for people to recognise the days that are most meaningful to them and their experiences.
In the meantime, for companies looking to position their approach to Juneteenth, we suggest three considerations.
Observing Juneteenth: Three considerations for organisations
Understand the ongoing failures and gaps in equality

Take the time necessary to understand the ongoing failures and gaps in equality and career equity for Black employees. Juneteenth celebrations will mean little if they are not backed by concrete action. This begins with data gathering. Examine the status quo in your organisation — particularly when it comes to closing gaps in career, health, and financial wellness.

In our recent Stepping Up for Equity report, we found that turnover rates in the US are substantially higher for Black employees — 26% compared to 17% for non-Black employees. While hiring rates are strong, many companies are not retaining and promoting Black employees from within at rates that ensure career equity. Instead, many of the same hires are being recycled from company to company rather than elevated into career-track positions.

Although 58% of companies say they have a formal succession planning process for all employees, less than 10% say these efforts are very successful for driving career progression for Black employees or supplying their pipelines with Black talent. And only 29% of companies are routinely reviewing performance management data by race/ethnicity.

This is particularly troubling when we know how important performance ratings can be to career health. We have observed systemic biases in the area of performance ratings and career equity.

In addition to careers, many companies have work to do in ensuring health and financial equity for traditionally underrepresented Black employees. This is partly a failure of attention; our report found that a majority of employers (85%) are not adequately tracking utilisation of health benefits by race/ethnicity, and an equal percentage of employers have yet to think about financial wellness through the lens of equity. In fact, eight in 10 organisations do not yet customise or target retirement/savings education or training programmes by race/ethnicity.

Take concrete action to address injustices and inequities

Take concrete action to address ongoing systemic injustices and inequities throughout the year — closing gaps in opportunities, experience and pay. After gathering data on Black employee experience and opportunities within your organisation, it will be important to act on that information. Although symbolic gestures may be appreciated for the sake of visibility, they are not enough unless they go hand in hand with addressing underlying, systemic issues.

In our Stepping Up for Equity report, we offer seven foundational steps you can take to move progress forward for Black employees in a meaningful way:

Track critical workforce data by race/ethnicity. Rigorously test for equity in career advancement.
Prioritise retention and growth of the internal pipeline of Black talent over hiring.
Regularly assess and ensure pay equity.
De-bias performance management processes.
Address health and financial wellness disparities through employer-sponsored benefits plans.
Identify gaps in employee experience.
Commit to accountability and transparency.

Elevate Black voices and perspectives around Juneteenth

Take the opportunity to elevate Black voices and perspectives around Juneteenth in a way that is authentic to the Black community and their experience. It is important to centre your Black employees in your approach to commemorating this important event in Black history. It is this perspective that should take precedence, and we must give Black colleagues the opportunity to be heard if they wish.

Consider offering relevant employee resource groups (ERGs) the opportunity to influence or contribute to your company's observance of Juneteenth and ensure that the day aligns with their expectations and perspectives. If Black employees contribute their efforts in this regard, acknowledge, reward, and compensate their work.

And, of course, do be considerate of the pressure this could put on Black colleagues. Do not expect them to bear the full burden of responsibility for observing this important day.
Acknowledging Juneteenth is appropriate and necessary, but we must also acknowledge that, as organisations, we have not yet done enough to close gaps in health, wealth, and career outcomes for Black people in America.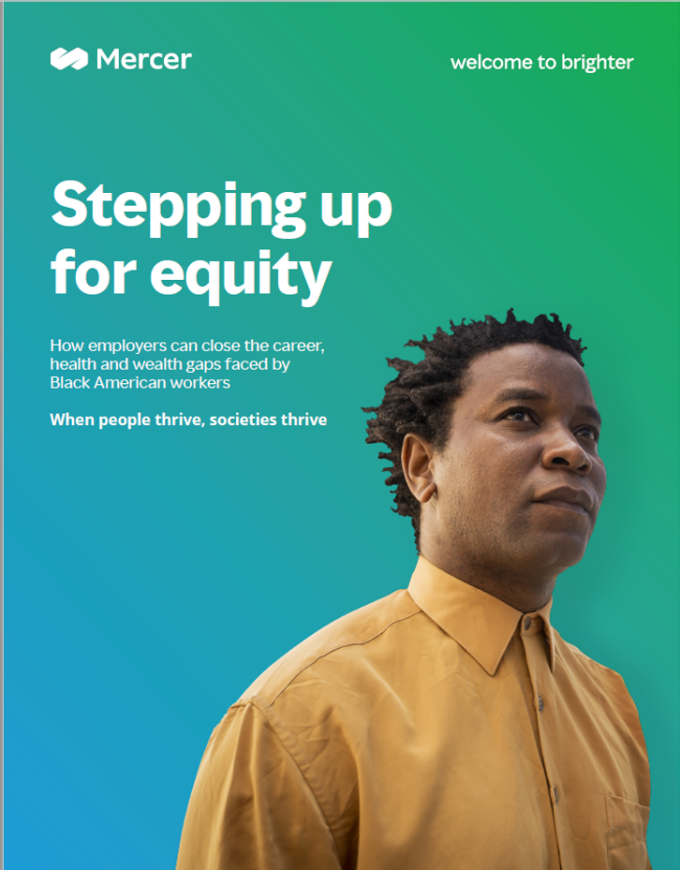 Learn what organisations are doing to advance racial equity in the workplace — and what you can do to help Black employees thrive.
Related products for purchase