The top trends shaping employer-provided healthcare
MMB's Health Trends global survey of 226 insurers across 56 countries identified five key themes driving costs and risks in employee health benefits.
These trends are important for employers to consider as while many firms have latitude in designing their benefit plan to meet their needs, insurers play a key role in shaping the benefits landscape. They do this through their standard practices and policy language, their willingness to adopt new provisions, and their access to large pools of claims data.
Download the Health Trends Report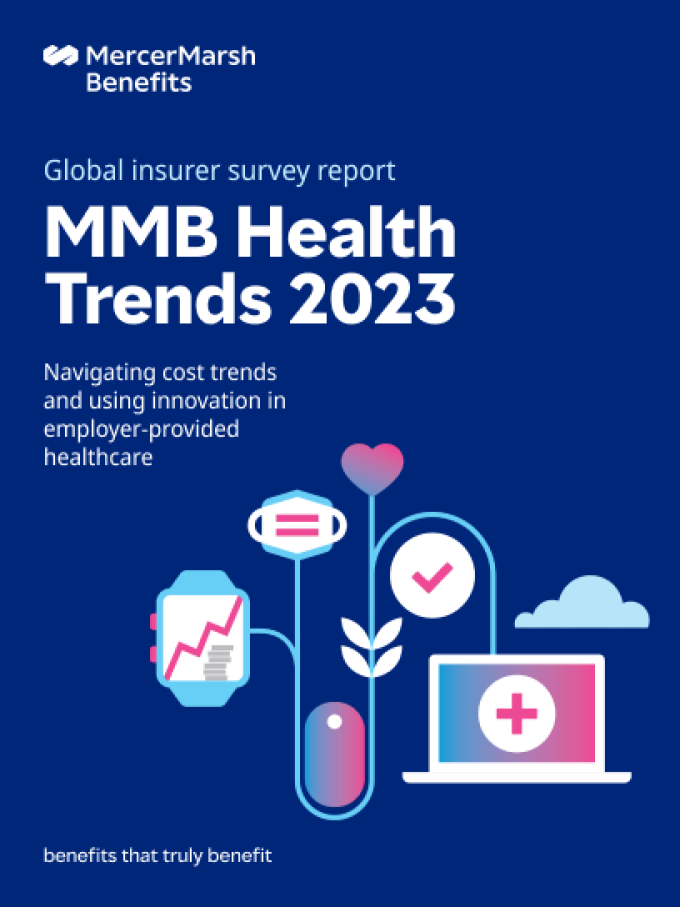 Get an in-depth look at the latest medical trends and learn how you can respond to them by downloading the full report.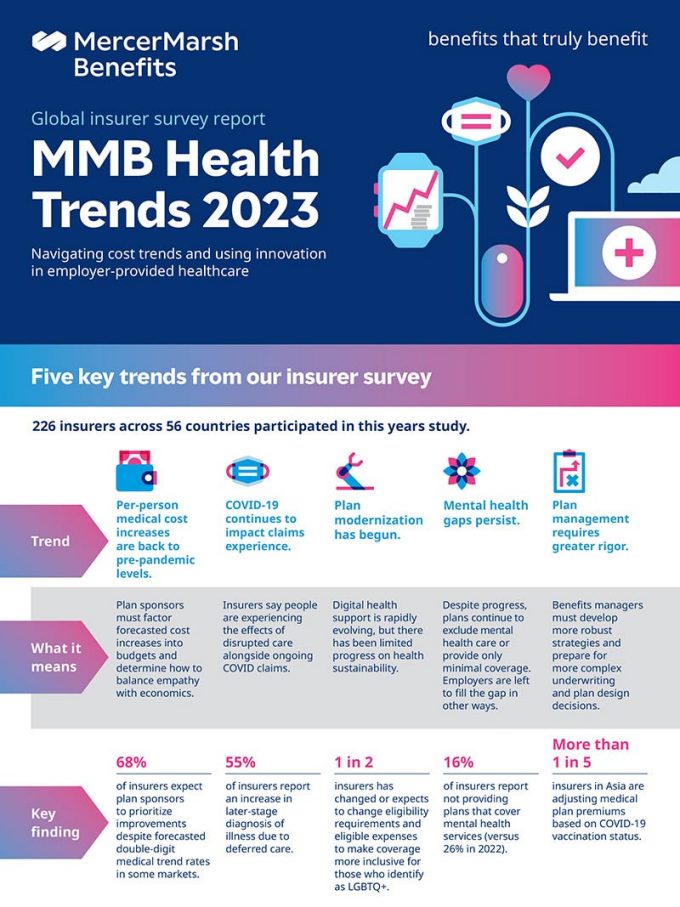 A bite-sized overview of the key findings from this year's research.
Insurer innovation is one silver lining of COVID-19
COVID-19 has had significant short- and long-term impacts on people's lives, health risks, costs and diagnosis. However, it has also driven insurer innovation and plan modernization.