Fees for Alpha: Three Ways to Spend Your Fee Budget Wisely

30 August 2017
Fees should not be the driving force behind investment decision-making, but they are an important factor. In this article we outline which strategies should theoretically get the best alpha per unit of fees.
So you've decided to pursue an alpha program. But with a seemingly relentless drive to reduce costs, how should an investor go about getting the most bang for their buck? We believe that there are the three key strategies for spending your fee budget wisely.
1. Choose the right market
Investors should consider three important principles when considering which public market opportunities have the most potential:
Breadth: Markets that have a wide pool of investment opportunities are usually considered favorable. For example, there are far more small-cap companies than large-cap companies, and this gives a managers a large opportunity set within which to seek out alpha.
Insight: Some markets have a low degree of institutional participation. In other markets, institutions and investors have differing objectives. In both cases, insights can create exploitable inefficiencies.
Diversification: Look for markets that aren't overly dependent on individual securities or sectors. There is a lot more variation in the underlying stock prices of small-cap equities versus large caps, and managers can take advantage of this.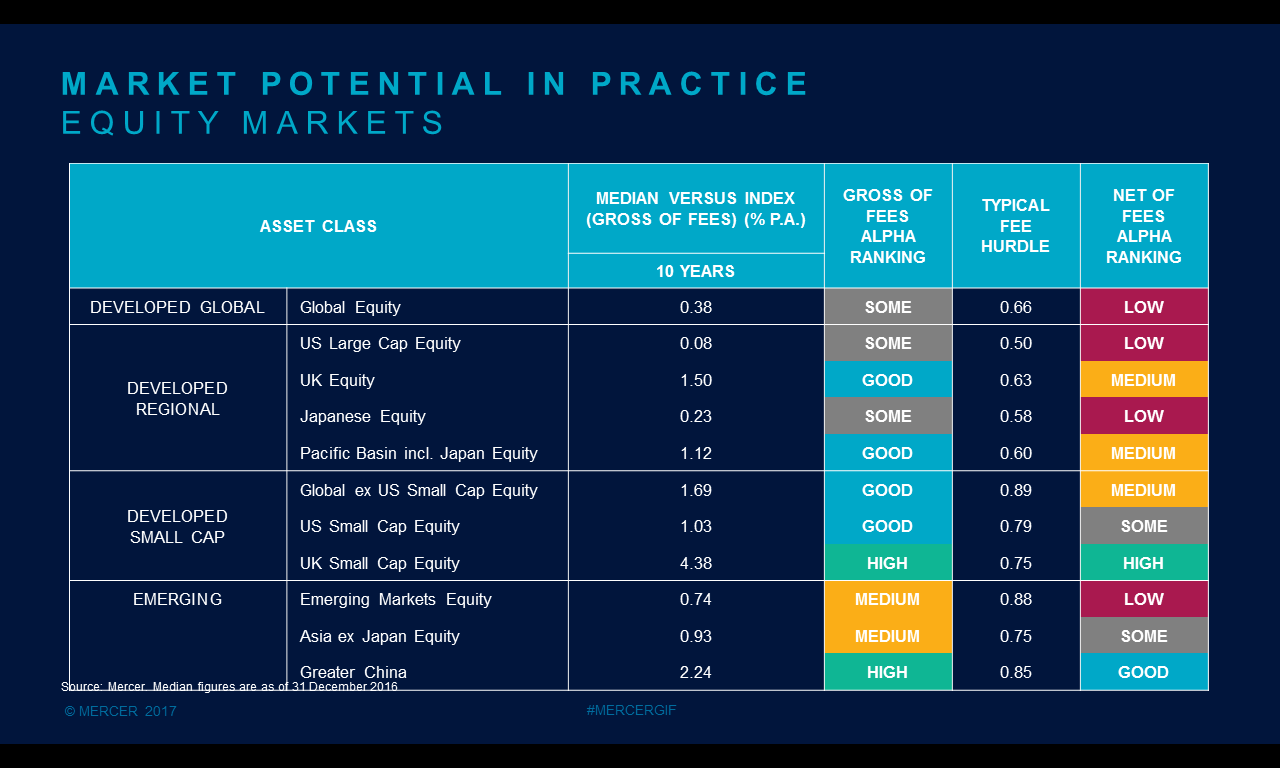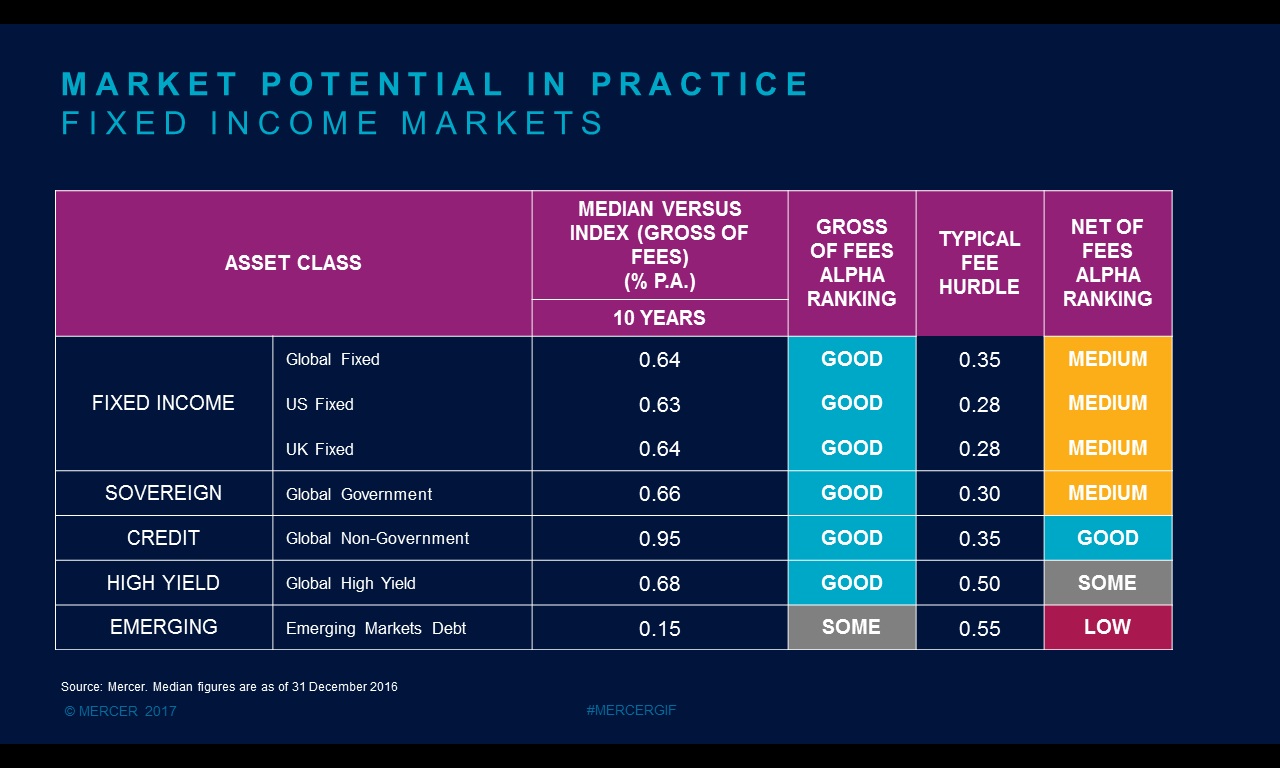 In equity markets, all of the sub-asset classes that we examined over a 10-year period achieved positive outperformance at the median manager level. However, when a  typical fee hurdle is taken into account,  four of the sub-asset classes underperformed the benchmark, falling to a "low" ranking in terms of their alpha per unit of fee. The situation is similar in fixed income.
Read Full Article
Fill out your details below to download full article. If you do not have your pop-up blocker enabled, you will be prompted by your browser to download the article or to view it in a new window.