Case Study: Creating An End-To-End Absence Management Program

26 July 2017
The Situation
A prominent outsourcing company had an inadequate absence management system that lacked needed reporting and tracking features.
The client wanted:
Robust reporting to increase productivity by helping line managers manage absences and streamline scheduling.
Ability to track, predict, and reduce absences using actionable data points to monitor and control the population health into the future.
Mercer Marsh Benefits ' Solution
Working with the client to develop an absence management program that fit the needs of the business and addressed current obstacles, Mercer Marsh Benefits (MMB) identified four essential functions:
1. Centralize intake of absence notifications
2. Improve information flow for early intervention
3. Capture data on absence cause, duration and frequency
4. Implement return-towork protocol and recovery monitoring
The Result
MMB partnered with the preferred local vendor to build a dedicated, first-of-its-kind, end-to-end absence management program from the ground up.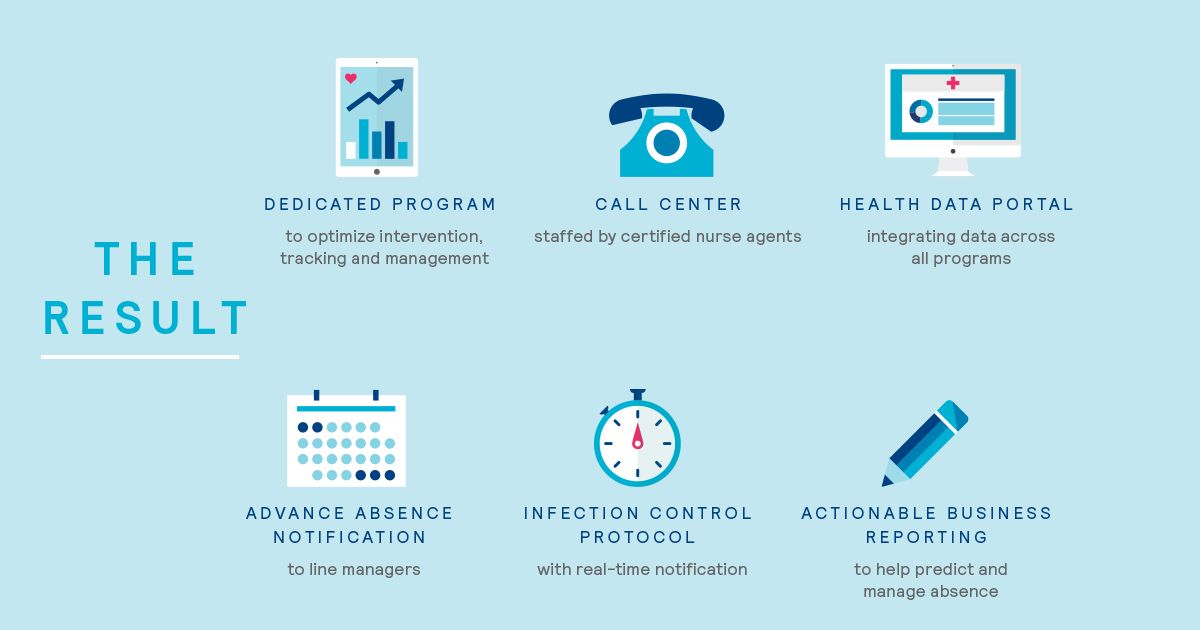 Speak with a Mercer Consultant
We're eager to speak with you. Please provide your details below.