Trump Budget Seeks Healthcare Reforms, PBGC Premium Hikes, Paid Parental Leave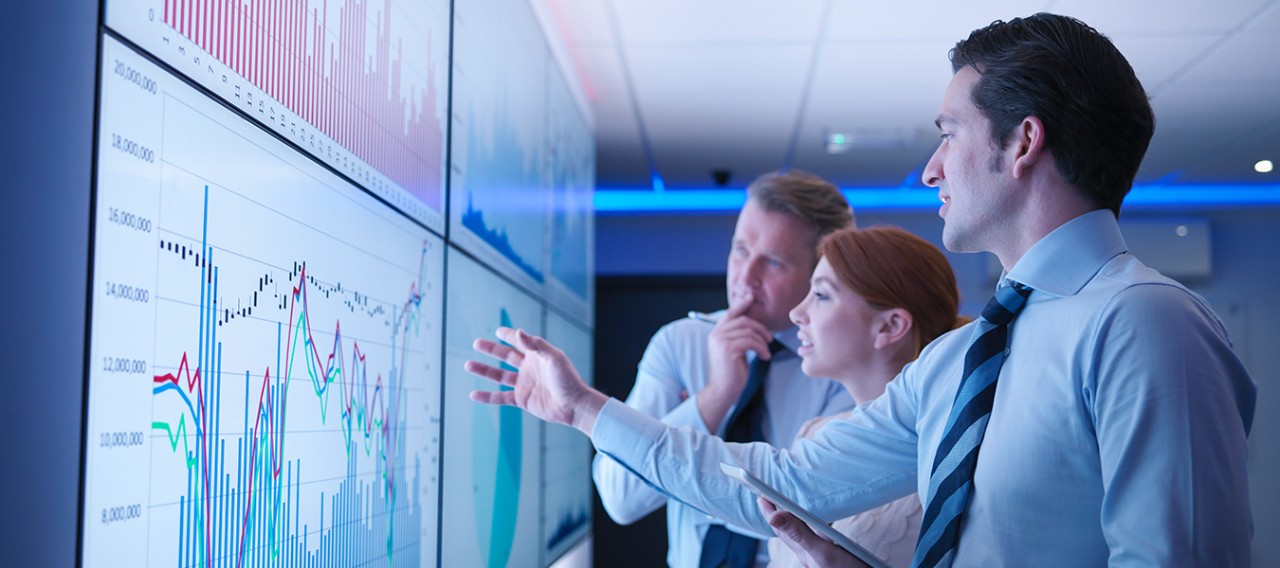 20 March 2019
President Trump's $4.7 trillion fiscal 2020 budget proposal, released between March 11 and March 18, would sharply cut overall government spending, largely by trimming funding for federal healthcare programs. Other savings would come from changes to Medicare prescription drug pricing, major Affordable Care Act (ACA) reforms and higher PBGC premiums for multiemployer plans. The budget also revives a plan to require that states provide paid parental leave. The president's budget proposal will have little traction in Congress but highlights administration priorities as lawmakers work to craft a fiscal 2020 spending deal.
Medicare, Drug-Pricing Reforms
The budget blueprint targets substantial Medicare savings from reforming provider payments and reducing federal drug costs. The plan also calls for changes that would speed up getting generic drugs to market — something Congress is actively considering, along with the administration. Another proposal would allow Medicare beneficiaries to make tax-deductible contributions to health savings accounts (HSAs).
Broader Reforms Aimed at Reducing Healthcare Costs
The proposal expresses support for unspecified reforms to curtail surprise medical bills and make the prices of healthcare providers, suppliers and insurers more transparent. Congress is exploring these issues as well. In a recent health IT proposed rule, the administration asked for public input on the idea of requiring healthcare providers to publicly disclose what they charge health insurers for the cost of care. The president's budget proposal also calls for curbing medical liability, though legislative action on this reform is unlikely.
New Standard for HSA-Qualified Plans
The budget contains a series of reforms to expand access to HSAs, including a proposal to allow integrating HSAs with any health plan that has an actuarial value of up to 70%. This change would apparently eliminate the need to pair HSAs with a high-deductible health plan that must meet myriad requirements. The administration says the proposal would enable more innovative plan designs and expand access to these accounts.
Empower States to Reform Healthcare
The president's budget assumes savings from repealing and replacing the ACA through legislation along the lines of a 2017 proposal sponsored by Sens. Lindsey Graham, R-SC, and Bill Cassidy, R-LA. That proposal would repeal the ACA's premium tax credits, cost-sharing reduction subsidies and Medicaid expansion, using some of those funds to provide block grants so states could set up new insurance coverage or other programs. This reform is a nonstarter in the current Congress with Democrats in charge of the House.
The budget also touts administrative actions already taken to increase consumer choices about health coverage. Examples include final rules expanding access to association health plans (AHPs) and short-term limited-duration insurance (STLDI), and proposed rules to let employees purchase individual market coverage using employer-sponsored health reimbursement arrangements (HRAs). The budget supports the AHP initiative by increasing funding for the Department of Labor (DOL) to develop policies, regulations and enforcement capacity that will enable more employers to adopt AHPs.
Premium Hikes for Multiemployer Pension Plans
The budget proposes about $18 billion in PBGC premium increases for multiemployer pension plans over the next 10 years. This amount is projected to keep the multiemployer insurance program solvent for the next 20 years. The revenue would come from a new variable-rate premium — up to a cap — for underfunded multiemployer plans and an exit premium — equal to 10 times the variable-rate premium cap — for employers withdrawing from a plan. The scheduled acceleration of fiscal 2026 premiums into fiscal 2025 and the requirement that PBGC hold certain multiemployer premium revenues in noninterest-bearing investments would be repealed.
For single-employer plans, the budget would freeze premiums for one year but increase the cap on variable-rate premiums — currently $541 — to $900 in 2020, with annual indexing thereafter. According to the budget blueprint, these changes would "shift the premium burden to underfunded plans" and lower single-employer premium receipts by about $30 million over the next 10 years.
State-Run Paid Parental Leave Programs
Like last year's budget, the administration's 2020 plan would require states to provide six weeks of paid parental leave to new parents, including adoptive parents. States would design and administer their own programs, which would be funded by unemployment insurance (UI) reforms. This initiative hasn't made much progress in Congress, however. Democrats contend the proposal doesn't go far enough, while conservatives worry that businesses could end up paying higher UI taxes based on how many workers take parental leave.
Prospects for Action
Few of the president's proposals will go far in Congress, which writes the spending bills that ultimately become law. House Democrats have blasted Trump's plan to cut funds at numerous agencies, while boosting spending on immigration enforcement. Nonetheless, the president's request gives Congress some guideposts for crafting bills during the upcoming 2020 appropriations process and for negotiating a new spending-cap deal to stave off severe automatic funding cuts set to take effect in fiscal 2020.
Related Resources
Non-Mercer Resources
Mercer Law & Policy Resources
Other Mercer Resources
Speak with a Mercer Consultant
Provide your contact information to get in touch