2019 Outlook for President Trump's Health Policy Priorities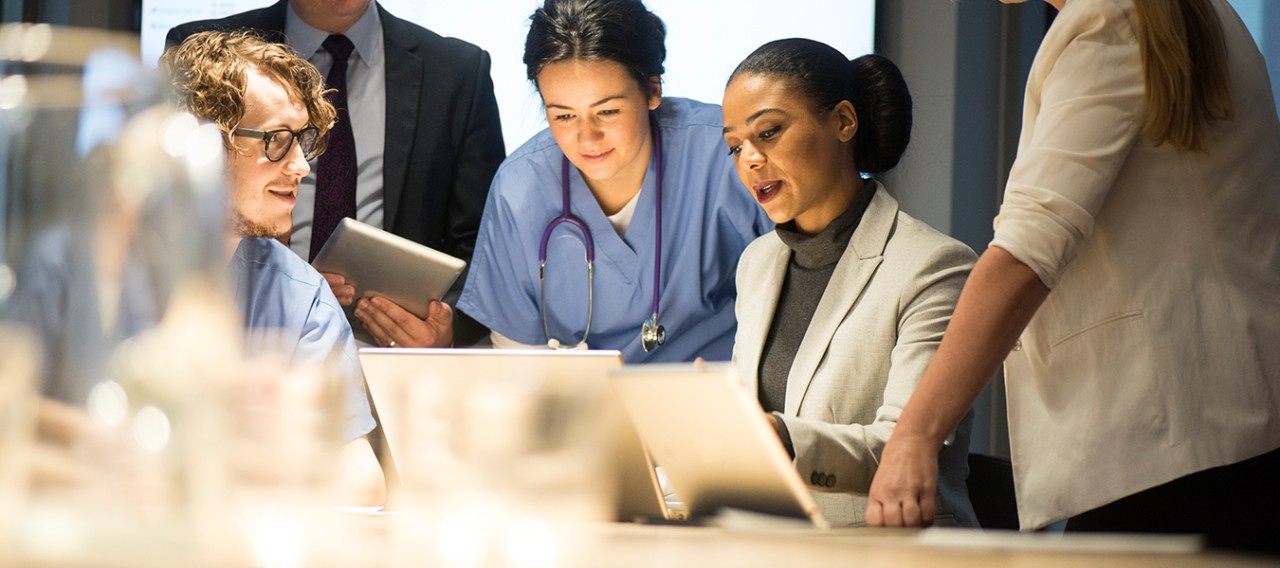 06 February 2019
President Trump's 2017 Executive Order 13813 called for regulatory changes to expand health coverage choices, increase competition and reduce costs in the marketplace. In 2018, agencies responded with final rules expanding access to short-term, limited-duration insurance (STLDI) and association health plans (AHPs) and proposed rules easing restrictions on health reimbursement arrangements (HRAs). Opponents of the new AHP and STLDI rules argue, in part, that the changes will destabilize the individual and small-group markets and drive up the cost of coverage. The Congressional Budget Office estimates 80% of the projected 5 million new enrollees in AHPs and STLDI over the next decade would have purchased coverage in the individual and small-group markets, causing a 3% premium increase in those markets. Health policy experts and employers are watching these developments carefully.
AHPs
The final Department of Labor (DOL) rule gives small employers, "working owners," franchises and certain large employers a new pathway to form "bona fide" AHPs, which enjoy various advantages relative to other AHPs under the Affordable Care Act (ACA) and ERISA. Under the new rule, unrelated employers in the same geographic location — as well as employers in the same trade, industry, line of business or profession — can form an AHP. Bona fide AHPs remain multiple-employer welfare arrangements (MEWAs) subject to both state and federal law, so any new AHPs formed under this rule will probably be insured plans.
Some states are using their legislative and regulatory authority to limit the expansion of bona fide AHPs in order to protect the individual and small-group markets from anticipated destabilization. However, other states are issuing AHP-friendly guidance. Further AHP developments are likely to emerge in 2019 as a result of ongoing litigation challenges and additional DOL guidance.
HRAs
The proposed HRA rules would relax current guidance restricting HRA uses for active employees. Under the proposal, a large employer could offer an HRA as an excepted benefit (capped at $1,800 per year, with annual indexing) alongside a major medical health plan or pair an HRA with individual policies. A number of limitations would apply, including complex rules for determining affordability under the ACA's employer shared-responsibility (ESR) mandate when HRAs are integrated with individual policies.
Final rules expected in this year might resolve some of the challenges presented in the proposed rules. Ultimately, relaxed HRA rules will allow an employer to offer a small excepted-benefit HRA and explore alternatives to major medical coverage for certain workforce segments in 2020.
STLDI
The 2018 final regulations allow individuals to keep STLDI for up to three years, significantly expanding the three-month limit under prior rules. STLDI is not subject to many of the ACA's consumer protections and can only be purchased in the private market, not the ACA public marketplaces. Opponents of the change argue that healthier individuals who might otherwise participate in the public marketplaces will instead enroll in STLDI since it's typically cheaper. Fewer healthy enrollees in ACA-compliant plans could destabilize the individual and small-group markets.
The rules are the subject of ongoing litigation. Some states have already limited the availability of STLDI within their borders, while others have required these policies to comply with ACA's mandated coverage of pre-existing conditions and essential health benefits.
Action Steps
Certain employers — especially smaller employers and franchises — that might consider participating in an AHP should stay abreast of judicial developments, state restrictions and any additional federal guidance on AHPs. Employers interested in sponsoring an account-based plan to help active employees purchase individual coverage should study the final HRA rules when published. Employers can't offer STLDI to employees but should monitor the impact of the STLDI and AHP changes on the individual and small-group markets. Any destabilization could cause cost-shifting to employer plans and make those markets less attractive to early retirees and workers traditionally not offered employer coverage.
Related Resources
Non-Mercer Resources
Mercer Resources
Speak with a Mercer Consultant
Provide your contact information to get in touch