IRS Issues Relief for 403(b) Plan 'Once In, Always In' Rule for Part-time Employees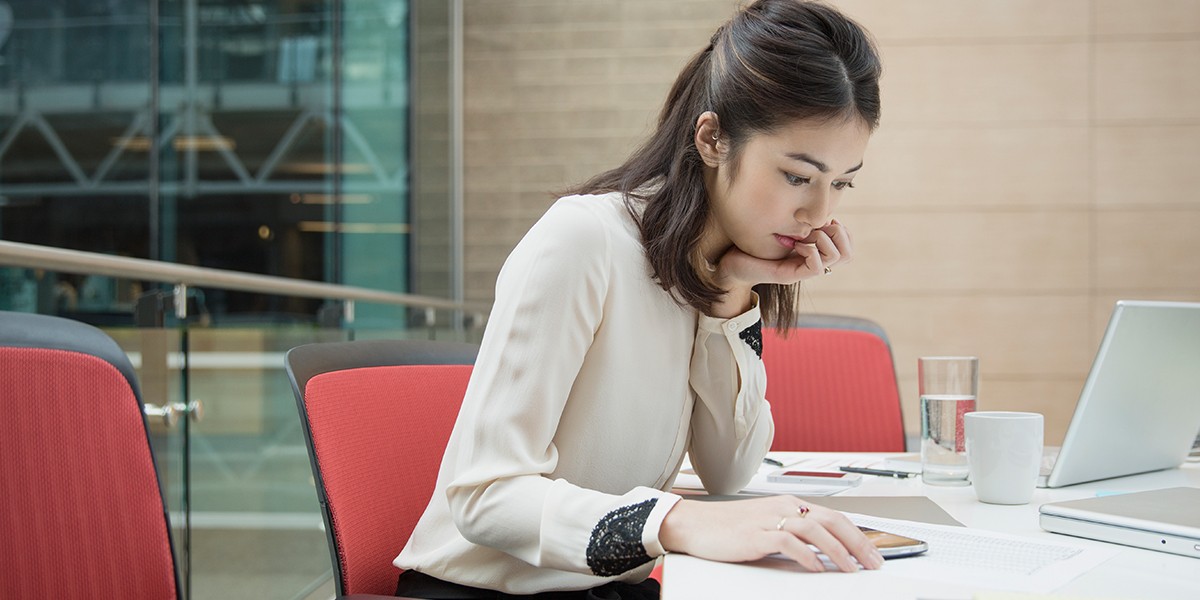 21 January 2019
New IRS guidance provides relief from an often misunderstood Section 403(b) rule that had the potential to ensnare many plan sponsors. Under the "once in, always in" (OIAI) rule, any part-time employee ever found eligible to make elective deferrals must be permitted to do so in every later plan year. This rule has caused widespread confusion, leaving many plan sponsors at risk of failing to comply with 403(b)'s universal availability requirement. Notice 2018-95 provides much-needed clarity about how the part-time exclusion works and excuses compliance failures before 2019. But sponsors will need to comply with the rule going forward, as soon as Jan. 1, 2019, for calendar-year plan sponsors.
Part-time exclusion from 403(b) plans
Under the universal availability requirement, employers that permit any employees to make elective deferrals to a 403(b) plan must generally permit all employees to make elective deferrals to the plan. Limited exceptions apply, including two exclusion rules for part-time employees who normally work fewer than 20 hours per week:
First-year exclusion rule. The employer reasonably expects the employee to work fewer than 1,000 hours in the first year of employment.
Preceding-year exclusion rule. During each plan year (or employment anniversary year) ending after the first year of employment, the employee actually works fewer than 1,000 hours.
The language leaves some room for interpretation. Are the two rules meant to operate independently or jointly? That is, is the first-year exclusion rule applied to the first year, and the preceding-year exclusion rule independently applied to all later years, or must both rules be satisfied at all times? The latter interpretation means that once employees fail to satisfy either condition, they must be permitted to make deferrals in all ensuing years, even if they never again work more than 20 hours per week — thus, "once in, always in."
Widespread confusion despite IRS clarification
After plan sponsors expressed confusion about these rules, IRS clarified in 2015 that the more stringent interpretation applies. The 2015 List of Required Modifications for the 403(b) preapproved plan program included the following sentence:
Once an Employee becomes eligible to have Elective Deferrals made on his or her behalf under the Plan under the [part-time exclusion] standard, the Employee cannot be excluded from eligibility to have Elective Deferrals made on his or her behalf in any later year under this standard.
Despite IRS's attempt to clarify its intent, the OIAI requirement remained largely misunderstood and was not properly applied. (The 2015 OIAI clarification came in a document for drafters of preapproved plans, so adopting plan sponsors and sponsors of individually designed plans might not have been aware of the new guidance.)
New notice gives retroactive relief, prospective fresh start
In Notice 2018-95, IRS provides retroactive relief and a prospective fresh start for plans that have been misapplying these rules, although the OIAI rule applies going forward. The notice also includes several helpful examples of how the relief works.
Retroactive relief. Under the notice, sponsors will not be treated as having improperly excluded part-time employees merely because of a failure to comply with the OIAI condition. The relief is retroactive for taxable years beginning after Dec. 31, 2008 (the effective date of the Section 403(b) regulations) and extends to the last exclusion year ending before Dec. 31, 2019. (The exclusion year is either the plan year or each employee's employment anniversary year, depending on plan terms, as determined for the preceding-year exclusion rule.) For calendar-year plans using the plan year as the exclusion year, the relief period ends Dec. 31, 2018.
The relief only extends to failures to properly apply the OIAI rule. Plan sponsors improperly excluding part-time employees for other reasons will still be considered to have failed to operate the plan correctly.
Prospective relief. The IRS expects plan operations to comply with the OIAI rule going forward, but sponsors do not have to determine if the exclusion conditions ever were improperly applied in the past. Instead, plan sponsors must monitor only on a prospective basis, starting with the first exclusion year beginning on or after Jan. 1, 2018. This means that part-time employees currently treated as ineligible to make elective deferrals may still be excluded (assuming they continue to satisfy the preceding-year exclusion rule), even if they might have worked more than 1,000 hours in an earlier exclusion year. Part-time employees who work 1,000 hours in the 2018 exclusion year must be allowed to make elective deferrals starting in the 2019 exclusion year.
Relying on the prospective relief is optional; plan sponsors may decide to fully apply the OIAI rule by looking at all prior years to determine if the exclusion conditions were satisfied. The retroactive relief granted by the notice applies, whether the sponsor takes advantage of the prospective relief or not.
Action steps
Any 403(b) plan sponsor that excludes part-time employees should review its tracking and administrative systems to ensure the plan properly applies the OIAI rule going forward.
Calendar-year plan sponsors that use the plan year for the previous-year exclusion will have to bring their plan operations into compliance starting in January 2019, and all plan sponsors will need to do so before Dec. 31, 2019. But the notice gives employers a little more time to bring their written plans into compliance: Plan sponsors have until the end of the remedial amendment period (March 31, 2020) to adopt a preapproved plan or amend their individually designed plan for the 2007 403(b) final regulations, including the OIAI rule.
Provide your contact information to get in touch
Provide your contact information to get in touch