Culture: The Silent Deal "Chiller"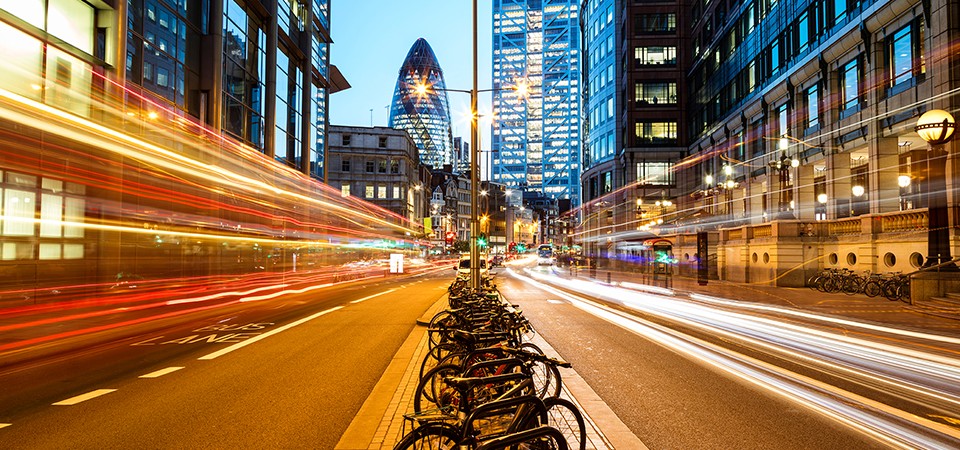 05 April 2019
Webinar: The Financials Will Prove Culture Matters in M&A
The statistics are clear: 67% of deals experience delayed synergy realization and 30% of transactions fail to meet financial targets due to culture issues. 
What can you do about it?  Insist on culture diligence to mitigate risks and capture deal value.
How do you do it?  During diligence, a leadership and culture assessment can be conducted to highlight the key similarities and differences between the organizations, identify red flags or deal breakers, as well as potential high level implications to overarching operating environment integration plan. 
Join our April 11 webinar to learn the ways in which business leaders can  develop and implement necessary strategies to mitigate these identified culture-related risks before and at close through integration.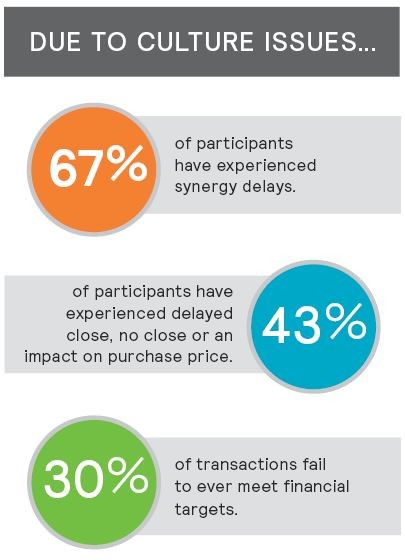 Learn more about why culture matters in any organization: Culture is your operating environment. It defines your business strategy and allows you to effectively change it, and it can provide a platform to attract and engage the right talent.
Cultural differences or even just uncertainty about how a company is supposed to be doing business post close, can result in lost productivity, disruption of customer relationships and customer attrition, and loss of key talent. There is real money in getting culture right--and there is a clear cost of leaving it to chance.
On Thursday, April 11, Mercer's M&A Transaction Services will present a webinar on the impact of culture in M&A. This discussion will enable you to view culture through the lens of a distinct set of dimensions that will enable you to focus on and identify tangible approaches to take and levers to pull to attain your business objective.
The webinar will also address:
Culture & the bottom line: How culture misalignment impacts your financials
Misaligned cultures: The risks for the future of your organization and its workforce
Cultural alignment: A critical step for effective organization change in M&A.
"Does Culture Matter In M&A?" is geared to business leaders, HR professionals, and corporate development, strategy and finance executives. Give your business an edge in an intensely competitive M&A landscape as you succeed in your workforce for the future.