The Game-Changing Investment for Businesses in 2018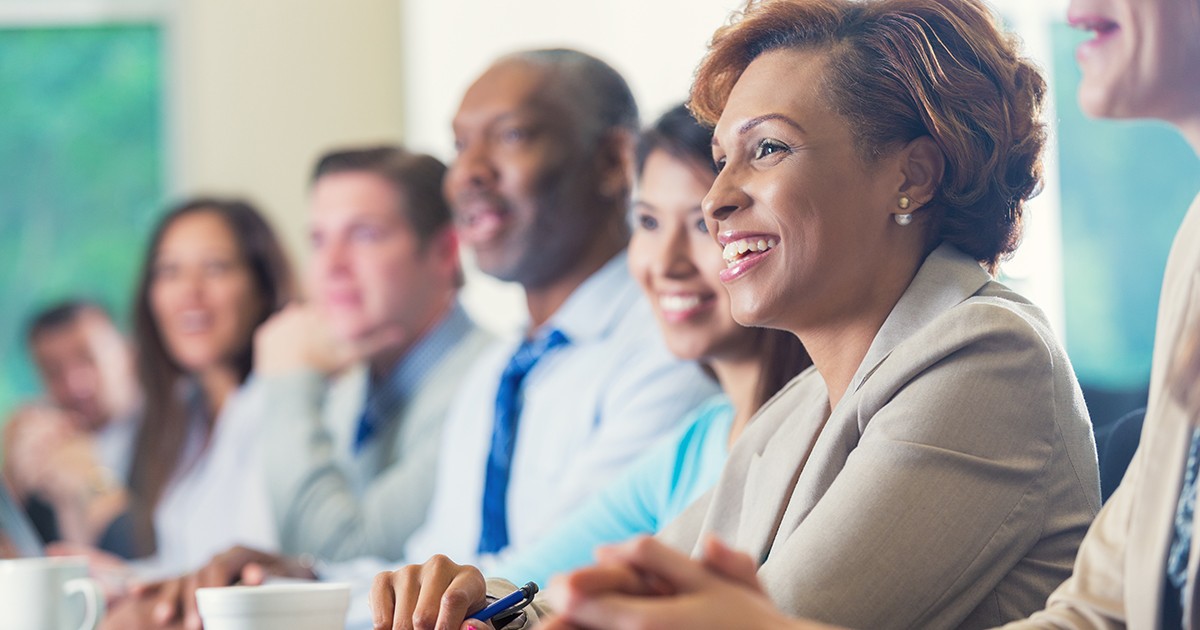 20 February 2018
The air of optimism in Davos has got us all thinking how we can harness technological advances and pivot to growth. The question on many executives' minds is how to build a workforce for the future to take advantage of these opportunities.
We know from the conversations we've been having with more than 1,100 clients around the world that companies are concerned about transitioning their workforce to a digital future in a way that enables their people to thrive during the transition.
The discussions we've had point to a new hunger to build an energized and engaged workforce. There is a real readiness to invest in thriving individuals, a thriving workforce and a thriving organization where there wasn't before. Many of the topics – such as people strategy, employee value proposition, flexible working, diversity and inclusion, and engagement – are things businesses have been talking about for years, but often companies have deferred investments. Only half the organizations we surveyed are committed to creating an environment in which employees can thrive, recent Mercer research found.
Top of mind among clients are artificial intelligence (AI) and robotics, specifically in terms of their impact on jobs. As Brian Horn, Group General Manager – International Assignee Services at International SOS put it: "As more and more jobs become automated, the operational side of many businesses is going to become more mechanized with AI. In the HR world, we're going to have to still find meaning in the world of work, and find what those jobs are that we're going to have to reskill people to do. That's going to be the challenge for HR going forward."
Another topic that came up is the highly entrepreneurial aspirations of young workers (especially in Asia) against the reality of moving people up and around in slowing economies. Regional HR leaders on our Thrive panel shared implications of these developments. For example, Microsoft in Hong Kong spoke of moving away from traditional performance management practices towards one based on impact – impact on teams, the business, and society. In Shanghai, Starbucks has been challenged by bringing workers into Tier-1 cities when they don't offer housing, so they provide rental relief and double down on wellbeing, including the wellbeing of relatives. And in Singapore, Netflix shared how their flat structure and informal work culture promotes collaboration and creativity.
From our conversations with organizations around the world, stimulating innovation, designing agile work structures and improving health and wellbeing are emerging as key areas where clients are spending their time and money in 2018.
Our clients are grappling with these and other dilemmas today, driving us to consider questions, such as:
When businesses demand more with less, how can we address productivity concerns and engagement needs simultaneously?
With workers having children later in life, how can we tackle the culture of presenteeism that can make it tough to integrate work and personal time?
How do we offer flexible arrangements, when working at home is not always a viable option, but is critical to achieve diversity and retain top talent?
In countries where people work some of the longest hours in the world, how do we help them make health a priority without feeling their career goals are at risk?
The realization now is that these are real issues that cannot wait. Nurturing a thriving workforce helps organizations stay ahead of the game and is a vital investment for all businesses, in all geographies and across all industries, in the year ahead.
To learn more about what it takes to Thrive in an Age of Disruption, click here.