Treat them mean and keep them keen? Moving beyond transactional supplier relationships to drive business value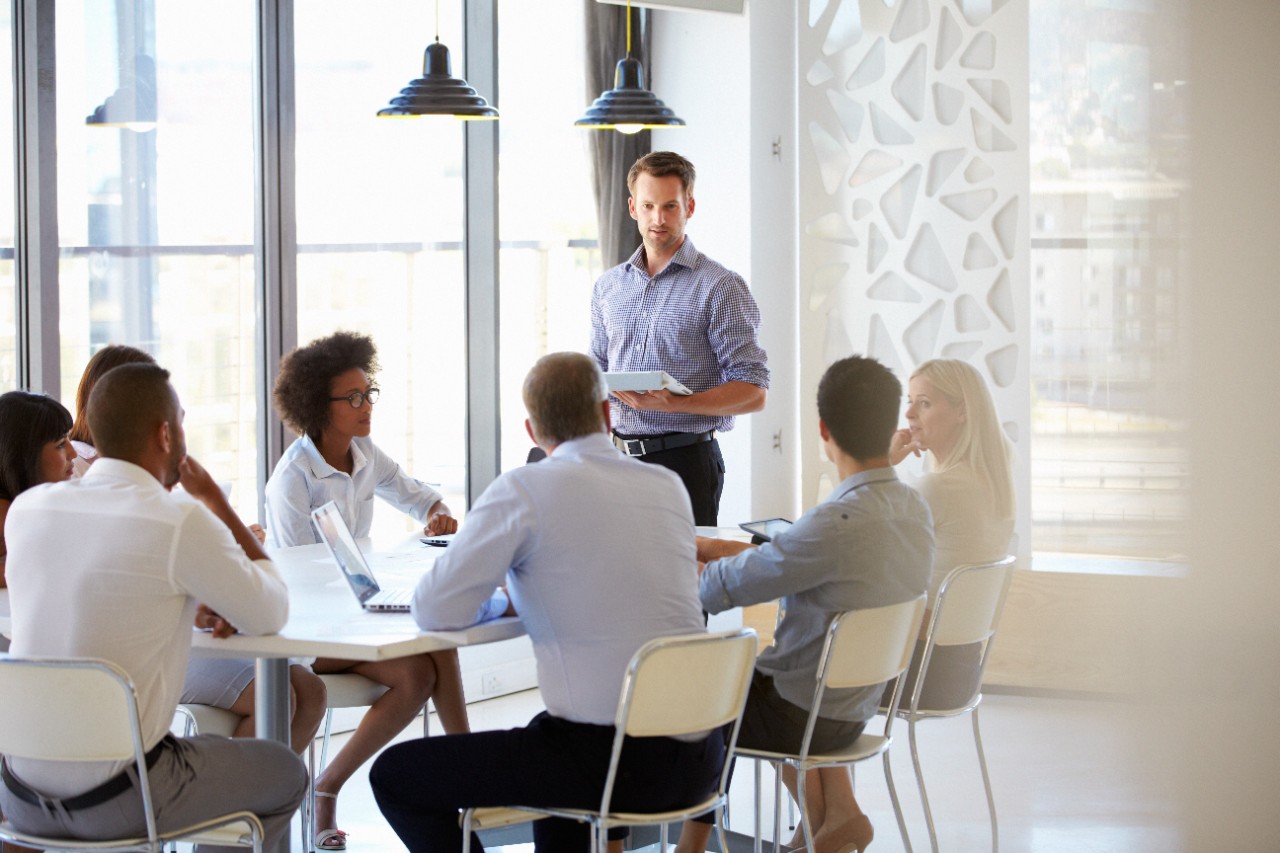 29 November 2017
More than ever before, modern organizations rely heavily on suppliers to deliver on their business strategies. International research by Proxima analyzed nearly 2,000 publically traded companies and found that approximately 70% of an organization's revenues are used to purchase goods or services from suppliers— compared to just 13% for staff costs (1).
Given the proportion of organizational revenue spent with suppliers, we can comfortably assume that investment in the performance of these partnerships will be strongly related to revenue growth, innovation (through product or value improvement), margin improvement, risk management, corporate social responsibility, and working capital management. So, what should organizations be doing with suppliers to optimize these vital contributors to business performance?
In this article we explore:
How to address supplier relationship challenges, and
How Employee Engagement applies to supplier relationships.

Culture change is needed: A new emphasis on generating long-term value
Given the huge proportion of revenue spent, it is not surprising that there has been a historic fixation with cutting supplier costs, particularly during the procurement process (2). While getting the maximum value during the purchase decision appears to serve an organization well in the short term, it is likely to have some longer-term downsides:
A cost saving mentality only supports "transactional" relationships. Getting your "pound of flesh" from suppliers during the procurement and contracting phases generates an environment where suppliers may be unable, or at the very least  unwilling, to go above and beyond the letter of the contract, resulting in two immediate undesirable outcomes:



Service providers resist any form of change to the scope of work during the evolution of the working relationship and use rigorously defined contracts, statements of work (SOWs), and key performance indicators (KPIs) to rationalize additional charges. As a consequence, the working relationship becomes purely transactional.
Internal project staff, the very individuals in the organization that sought out the product or service, inadvertently has to shoulder additional work that suppliers are unwilling to provide, negating the cost savings generated by procurement.
Cost cutting stifles innovation. If these bare-bones SOWs encourage a "work-to-rule" approach, it follows that there is little margin or incentive for suppliers to drive innovation discussions (6). The implications of this are worrying—PwC reported in a 2015 study that companies that looked to outside sources for innovation ideas were more likely to be top performers in terms of revenue growth, profitability, and innovation (3). PwC stated:
"The ability to effectively develop and manage much larger, more dynamic and more diverse networks of partners will be a hallmark of success in the new competitive environment".(3)
The absence of motivated suppliers to help drive innovation will severely limit product and process developments, impacting other KPIs that are beyond the remit of the cost cutters (6, 7).
How Employee Engagement applies to supplier relationships
In the field of Human Resources Management (HRM), it is by now common knowledge that a transactional relationship between employer and employees does not bring the best return on investment. Instead, organizations invest in employees because highly engaged employees perform better. Why should the supplier relationships be any different?
An organization's strategy must factor in suppliers to a far greater extent than has been done traditionally. The critical role that suppliers play today increases the need for management of external activity, and creates more complexity for supply chain management. To realize the full benefit from suppliers, organizations will require more engagement with supply operations so that productivity, innovation, operational, and reputational risk are all properly maintained (1). 
Suppliers must be viewed as an extension of the organization. Similar to the internal workforce, they must be managed, incentivized, and rewarded to help achieve corporate objectives (2). Engaging in ongoing dialogue with suppliers, like you do with your own team, is needed to address future innovations and their implications for margin improvement and revenue growth. Shared responsibility for outcomes creates alignment on goals and common loyalties. 
Mercer | Sirota, a supplier of survey-based research in the Human Capital domain, has partnered with a top five global fast-moving consumer goods (FMCG) organization to develop an intervention focused on understanding current supplier relationships and kick-starting a different relationship where needed. This approach adds value to the supplier relationship by measuring alignment between an organization and their key suppliers on a local level, including:
Measuring strength of key partnerships against a number of holistic KPIs
Transitioning conversations from "what" to "how"
Identifying specific actions to improve partnerships and future productivity
The process is simple. Both parties designate their points of contact (generally three or more), who are then invited to complete an anonymous online survey that emphasizes the relationship between the organization and supplier. Results are used to develop a report, which is impartially presented by a Mercer consultant to the designated points of contact during a feedback session. The feedback session creates a platform for discussing the implications of results. This platform enables the respective parties to then move into identifying specific action points that can enhance local performance and ongoing relationships.
If it sounds like marriage counselling for organizations, it is intended to be so—the fundament for moving two parties toward a partnership that is mutually beneficial, largely at the expense of short-term, one-sided gains. Moreover, the tool is built upon behavioral mechanisms that have demonstrated higher success rates in relationship counselling (9).
In addition to the above benefits, reflecting upon the buyer-supplier relationship affords buyers a commercial opportunity to:
Learn of new innovative industry practices that suppliers, particularly smaller, more agile suppliers, are engaging in
Collectively build upon current practices to create new solutions to established challenges
Backed by senior management, the approach can lead to real improvements in supplier relationships with a tangible link to current business performance and longer-term strategy fulfilment.
Notes and Sources
Proxima (2013). Corporate Virtualization: A Global Study of Cost Externalization and Its Implications on Profitability
Matthew Eatough, (March 27, 2014) Leaders Can No Longer Afford to Downplay Procurement. HBR
PwC, 18th Annual Global CEO Survey: A marketplace without boundaries? Responding to disruption, 2015
KPMG, The Power of Procurement: A global survey of Procurement functions, 2014.
Frank A.G. den Butter and Kees A. Linse (2008). Rethinking Procurement in the Era of Globalization. Operations Management and Research, Vol. 50, No. 1, pp. 76-80.
Michael Schrage (2011). Procurement's Best-Priced Deal May Stifle Innovation. Harvard Business Review. December 01, 2011.
Proxima, (2015). Catalytics. Chapter 4: Trust, togetherness and positive behaviour.
Trent, R. J. & Monczka, R. M. (2003). Cost-Driven Pricing: An Innovative Approach for Managing Supply Chain Costs. Supply Chain Forum.
Lebow, J. L., Chambers, A. L., Christensen, A. & Johnson, S. M. (2012). Research on the Treatment of Couple Distress. Journal of Marital & Family Therapy, Vol. 38, No. 1, 145-168.
Speak with a Mercer Consultant
We're eager to speak with you. Please provide your details please.